If you read my Facebook page you know I'm always showing off circle fan rosette backdrops. What I love about them is they're easy to make (you just fold paper like a fan and pinch in the middle, then attach a couple fans together) and they add dimension to a wall or dessert table. Here are some of my favorite circle fan rosettes from our site.
(Click on the photo to see what party they're from.)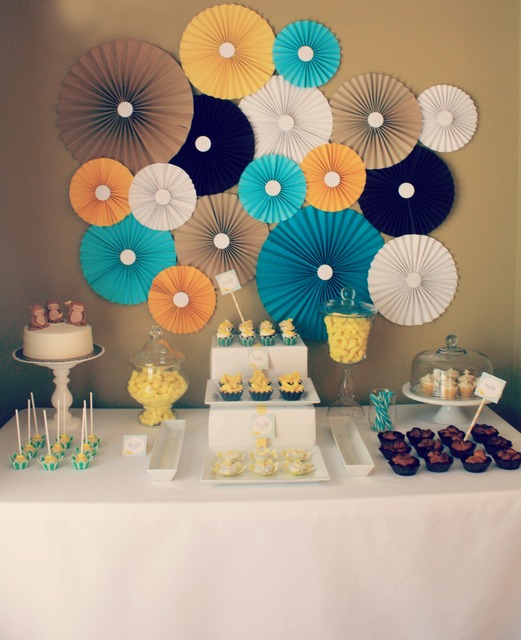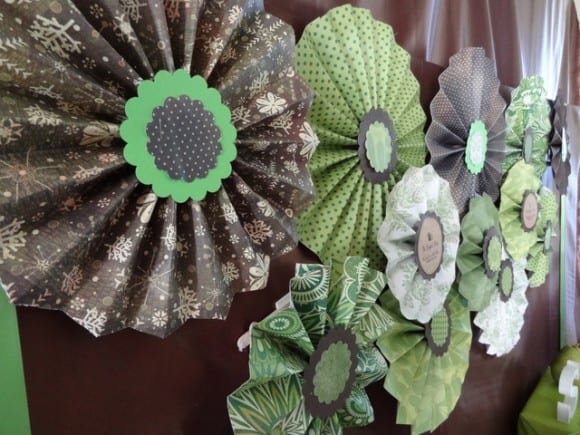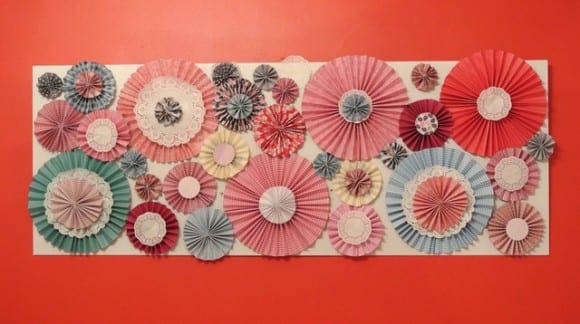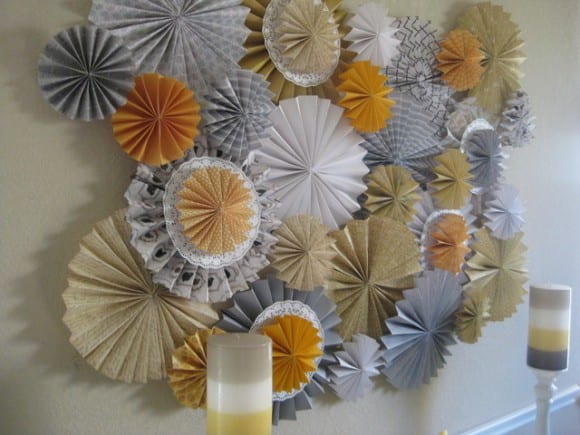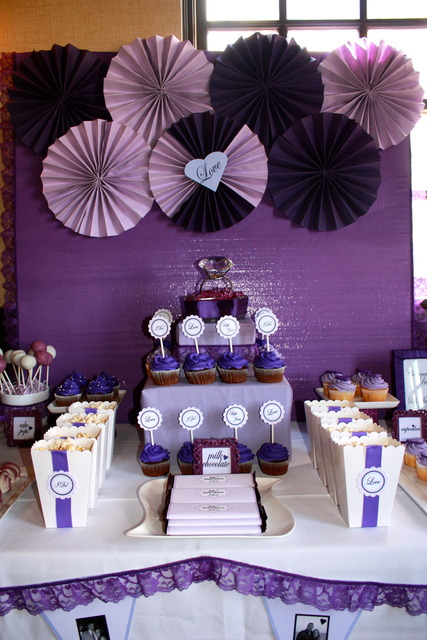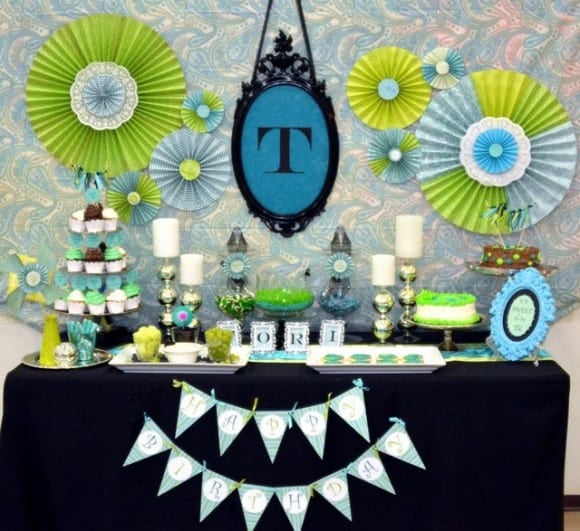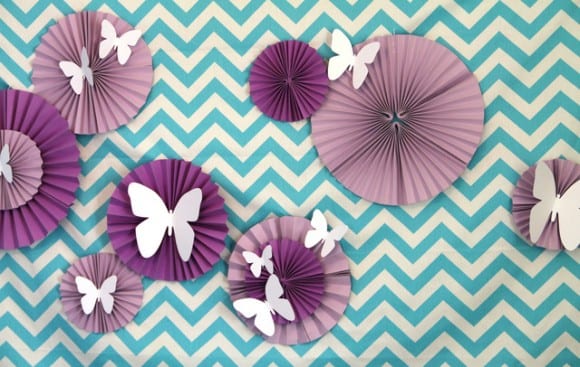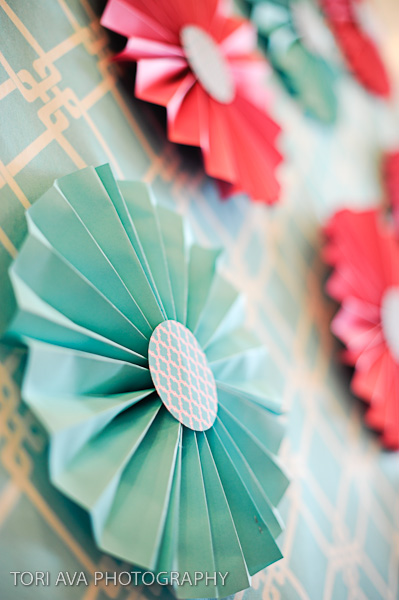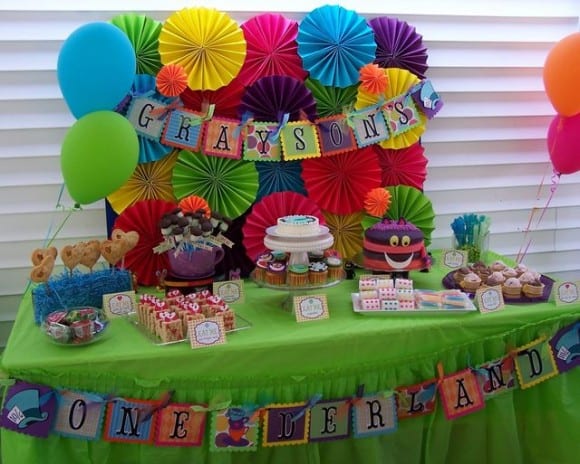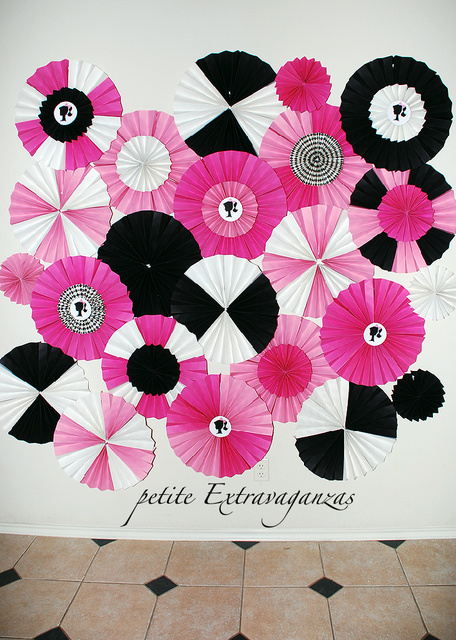 We've also got a tutorial in case your interested in making your own circle fan rosette backdrop.