Turning forty is a major milestone in a woman's life that deserves to be celebrated with an unforgettable party
Finding the perfect party favor can be tough though which is why we've come up with the 12 most fabulous 40th birthday party favors that we could find.
You friends are going to love taking any one of these party favors home with them!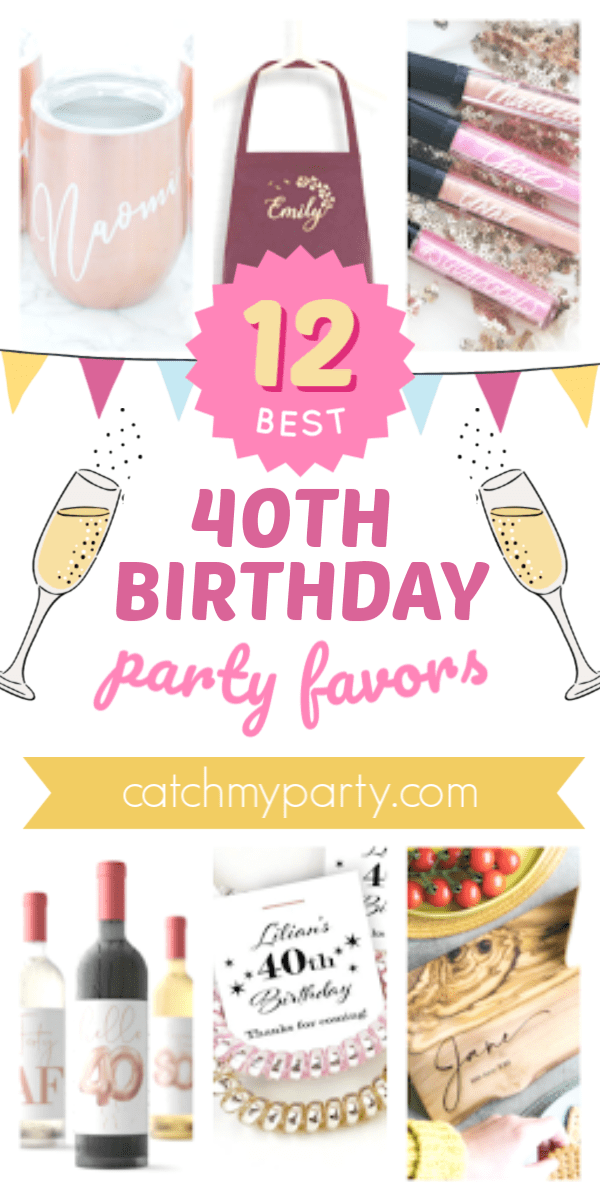 We've gorgeous ideas, such as a personalized wooden chopping board, a beautifully designed 40th birthday wine bottle label, personalized lip gloss and so much more
These 12 Fabulous 40th Birthday Party Favors Are Stunning!
Who doesn't love jewelry? Treat the guests at your party to their very own gorgeous 40th birthday bracelet.
These discrete bracelets (with a number 40 pendant) come in a variety of different color cords that you can match with the color scheme of your party.
If you believe in wishes then yours will come true once the cord breaks around your wrist.

We found a perfect party favor for someone who likes some bling.
These Swarovski crystal wine charms are a lovely way to thank your guests and show your appreciation.
You can bet they'll look back at you and your friendship each time they place theirs on their wine glass to mark it.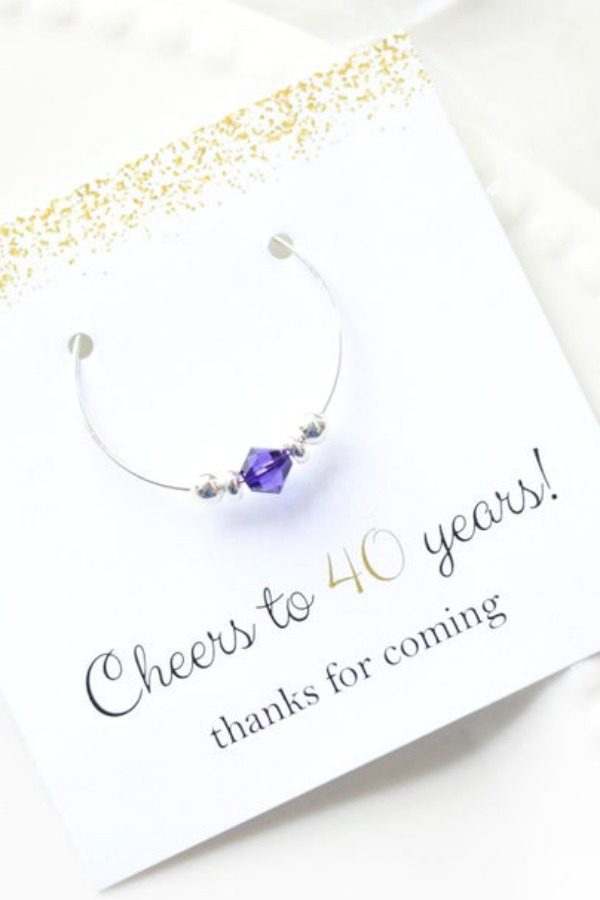 Your guests are going to love the opportunity to take home their own bottle of wine and raise a glass to your 40th birthday.
Add a personal touch to each bottle with one of these peel and stick wine bottle labels. Each one beautifully designed and looks absolutely amazing.
The pack of labels comes with four different designs: a 'Slayin' Since '80' (you can choose your year during checkout), a 'Cheers to 40 Years', a 'Hello 40' and a 'FortyAF'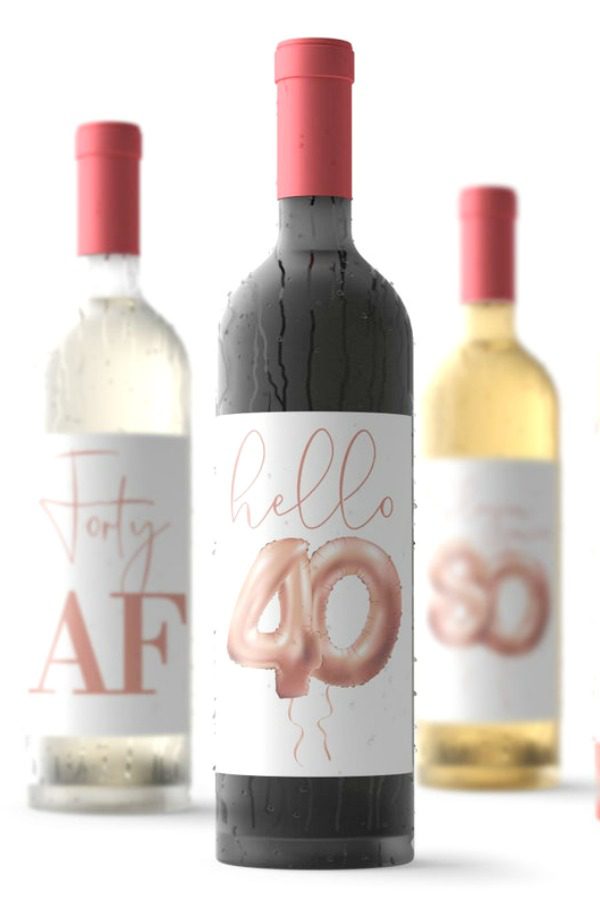 Another option is to send your guests home with the fragrant candle party favor which will fill their home with the most luxurious aroma.
Choose from any one of the following fragrances: Elderflower & Jasmine, Damask Rose, Sweet Clementine, Cinnamon, Lavender or Mimosa.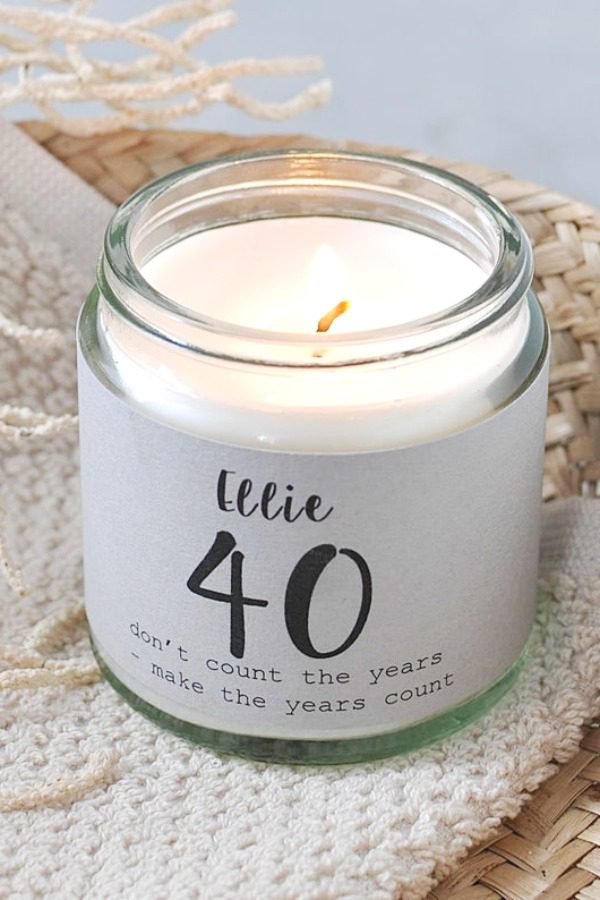 Every woman loves to look her best so how about treating each one of your guests to a fabulous personalized lipgloss that they could keep in the purse and have it hand when they ever need to look perfect?
You can choose from two different tones, pink kisses, and seduction. Each one made from a blend of mango and shea butter designed to help hydrate and condition lips.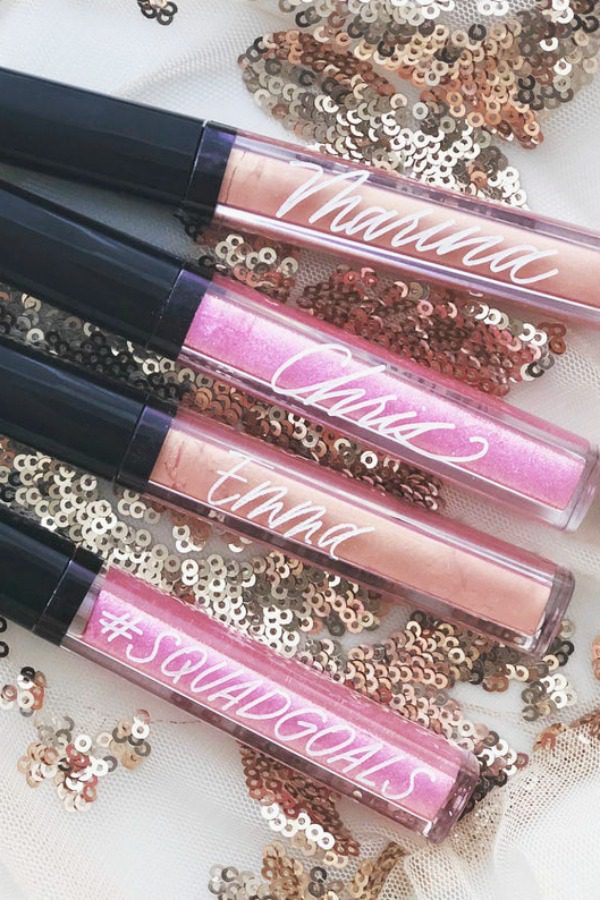 Us women never have enough space to keep all our make up bags when we're out and about.
Which is why one of these personalized make up bags make the perfect 40th birthday party favor.
Each make up bag in light gray fabric comes with each one of your guests' names in gold typography.
You couldn't wish for a more stylish 40th birthday party favor.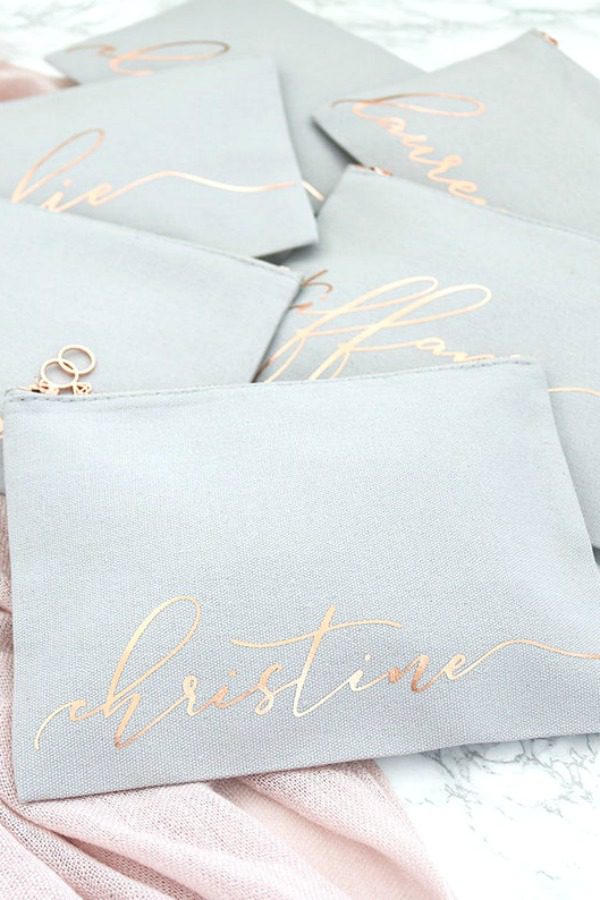 If the ladies love a glass of wine, then how about sending them home with the very own personalized rose gold wine tumbler with a lid that they can use to cheer on your 40th birthday.
They look ever so stylish and are an amazing 40th birthday party favor. Your guests won't get enough of them.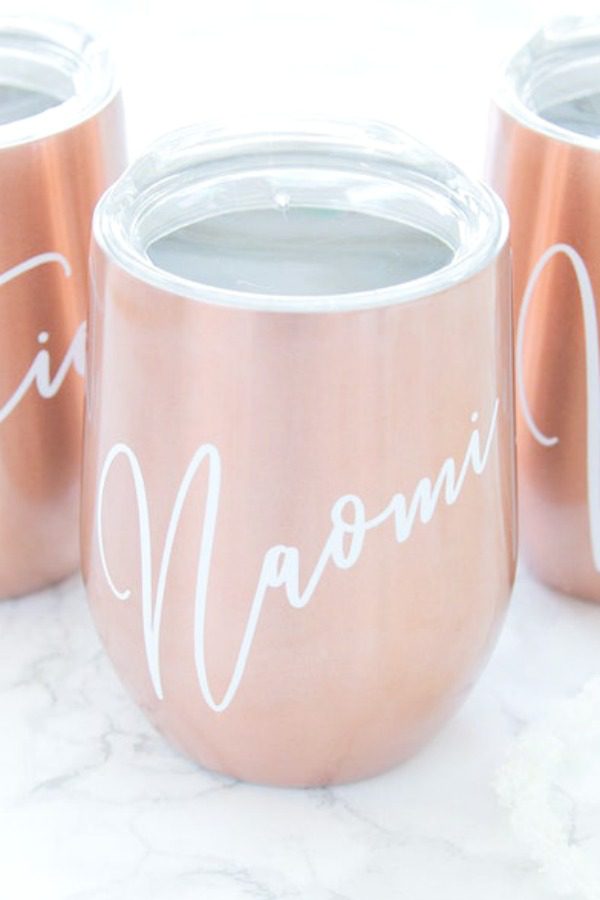 Tote bags are a light, easy and ecological shopping essential nowadays.
Treat your guests to their own personalized one that they can take with them to the store and fill with lots of shopping.
It's a stylish shopping accessory, that your guests are going to love showing off.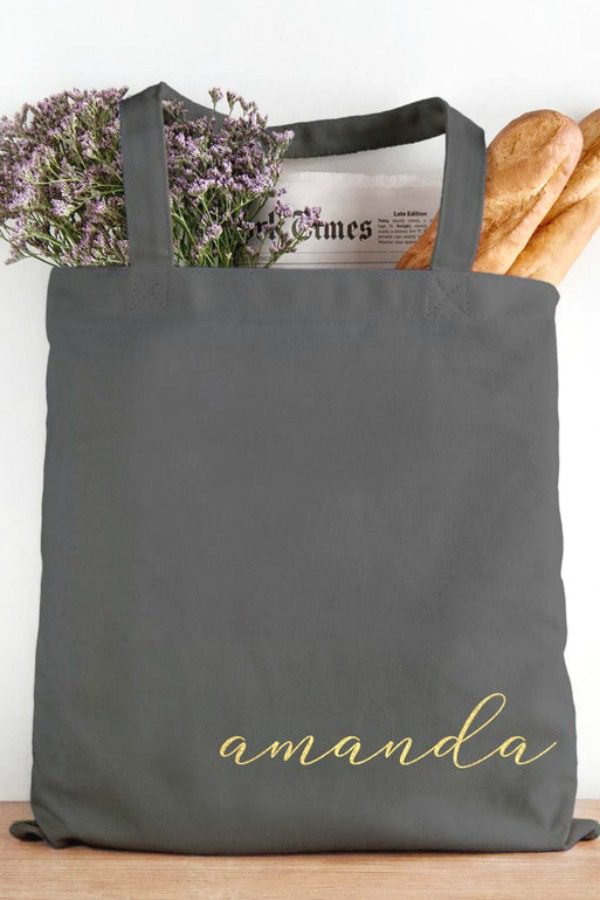 One can never have too many hair bands and these spiral hair ties party favors are just what every mom needs to make herself look stylish on the go.
They always come in handy and are a purse essential. They are definitely practical and incredibly useful 40th birthday party favor.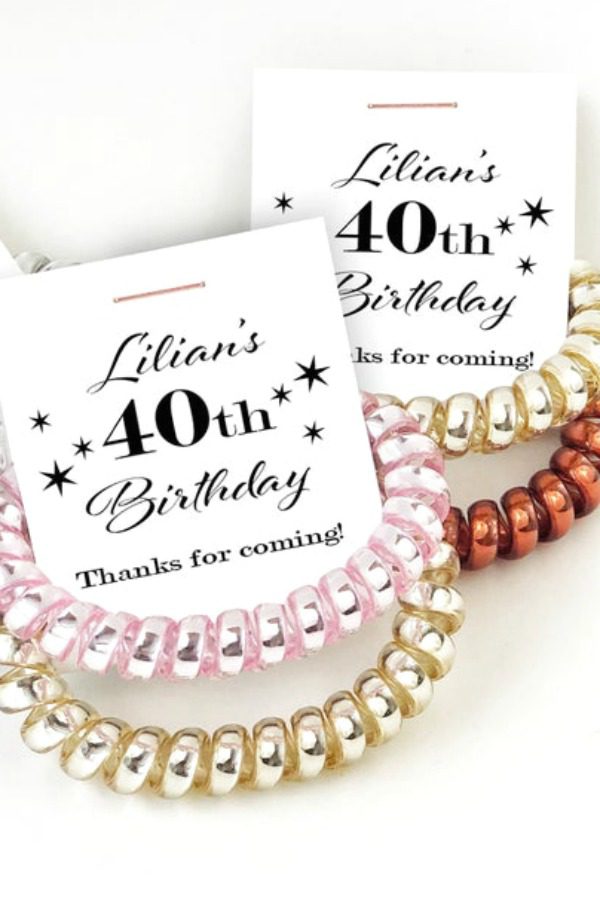 Every woman loves to pamper herself, so your guests to a good night's rest (like so many of us do) with one of these personalized sleeping masks.
Not only do they look gorgeous but are also a wonderful party favor.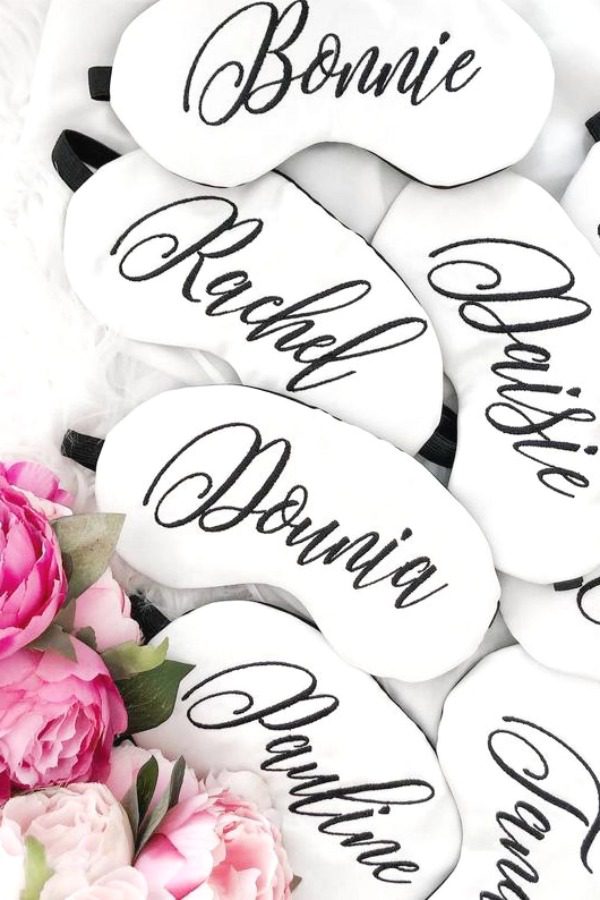 If your guests are aspiring kitchen goddesses then a personalized wooden chopping board is just what they need to help them in the kitchen.
They can be used as an actual chopping board or even as a decorative piece that you can hang on your kitchen wall.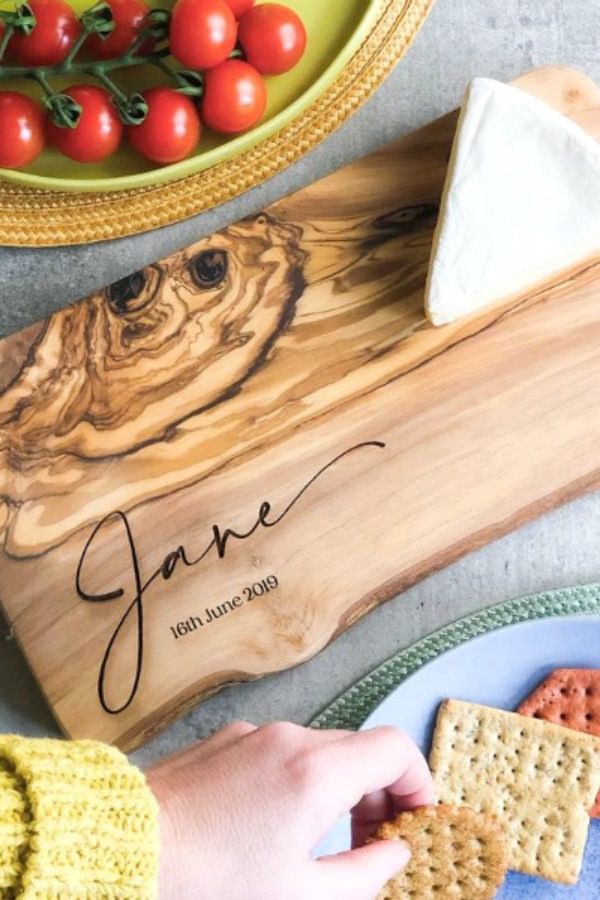 To finish off our round-up of 40th birthday party favors we have found another kitchen must-haves your guests will love.
How about sending them home with their very own personalized kitchen apron?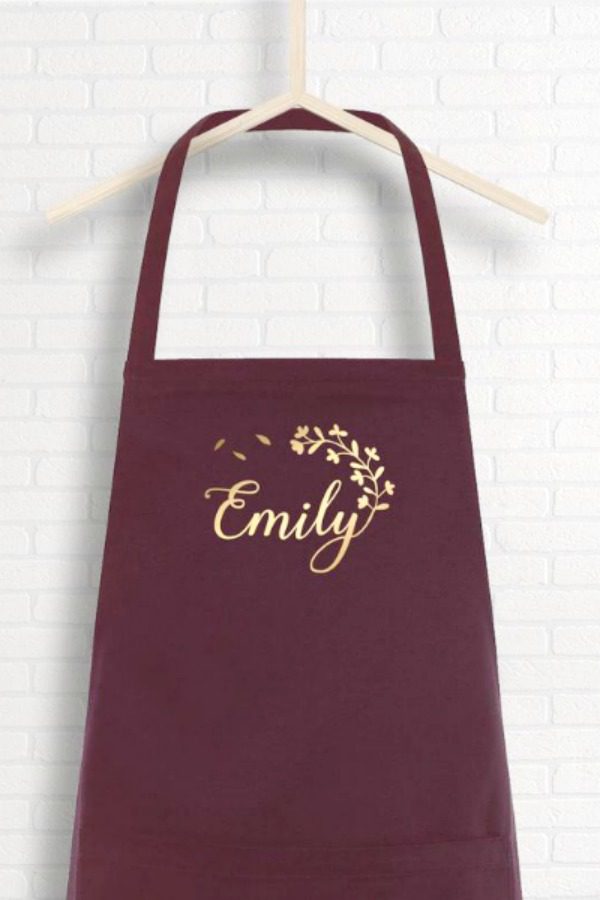 ** Some links are affiliate links.**
MORE 40TH BIRTHDAY PARTY POSTS YOU'LL LIKE:
For more inspiration, check out all the stunning 40th birthday parties on our site, and check out these 40th party supplies from vendors with listings on Catch My Party!