A baby girl 1st birthday is such an important celebration in your daughter's life and deserves a party to remember with family and friends!
To help you plan a fabulous 1st birthday for your daughter, we've come up with the 13 best girl 1st birthday party supplies.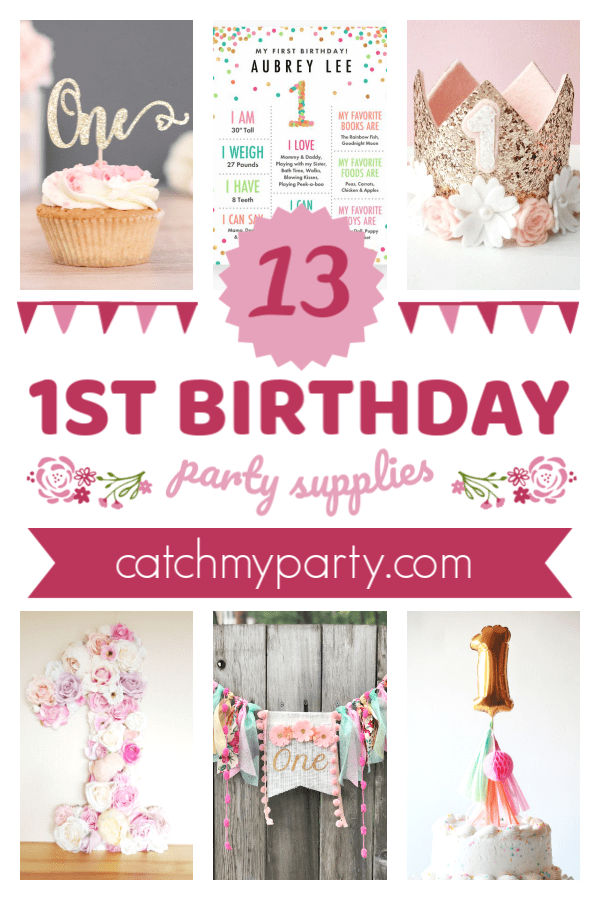 We've got so many wonderful girl 1st birthday party supplies for you. You'll find ideas for a girl 1st birthday party invitation, a cute 1st birthday cake topper, some 1st birthday party favors, party decorations and so much more!
Can't wait to share them with you! Enjoy…
The Most Perfect Girl 1st Birthday Party Supplies
There are so many party invitations for numerous 1st birthday party themes out there, but if you'd rather go for something more neutral then this stripy colorful 1st birthday invitation may be just what you're looking for!
It's just a colorful and vibrant invitation with such beautiful calligraphy! We love it!

Milestone posters are a very popular trend. They are a great way to show a little girl's key moments at her 1st birthday party, which make them an awesome party decoration.
Not only can you use it at the party in a frame on the dessert table or on a wall, but you can also hang it up in her bedroom and cherish it as a keepsake!
It is beautifully designed with colorful confetti and will stand out wherever you choose to place it.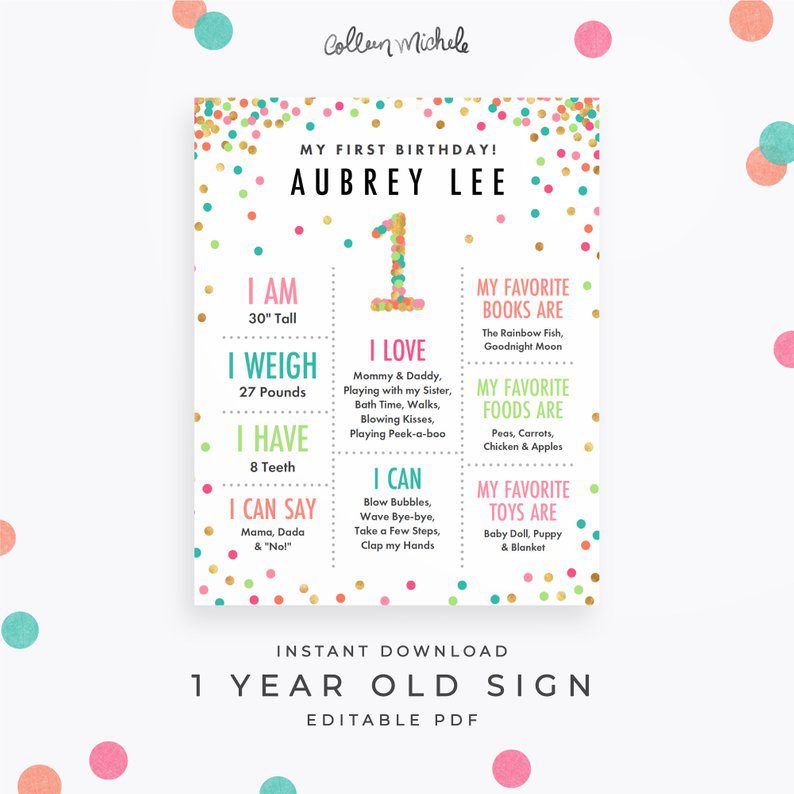 This balloon number '1' gold topper with colorful tassels will transform the most boring birthday cake into a fun and vibrant one!
You can bet you're guests will be impressed with this fabulous showstopper of a birthday cake!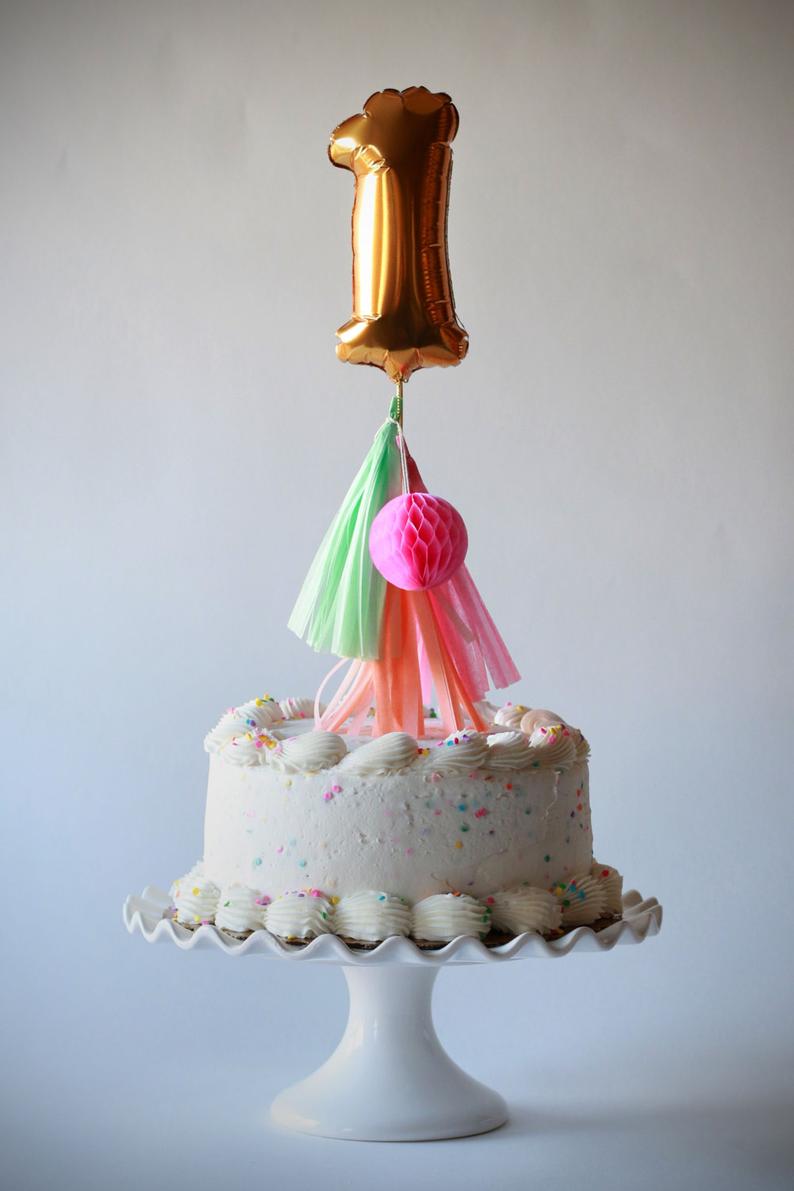 Decorated a bunch of store-bought cupcakes with these pretty gold glittered 'one' cupcake toppers.
They are a quick and easy way to create amazing looking cupcakes that will shine on a plate on your dessert table!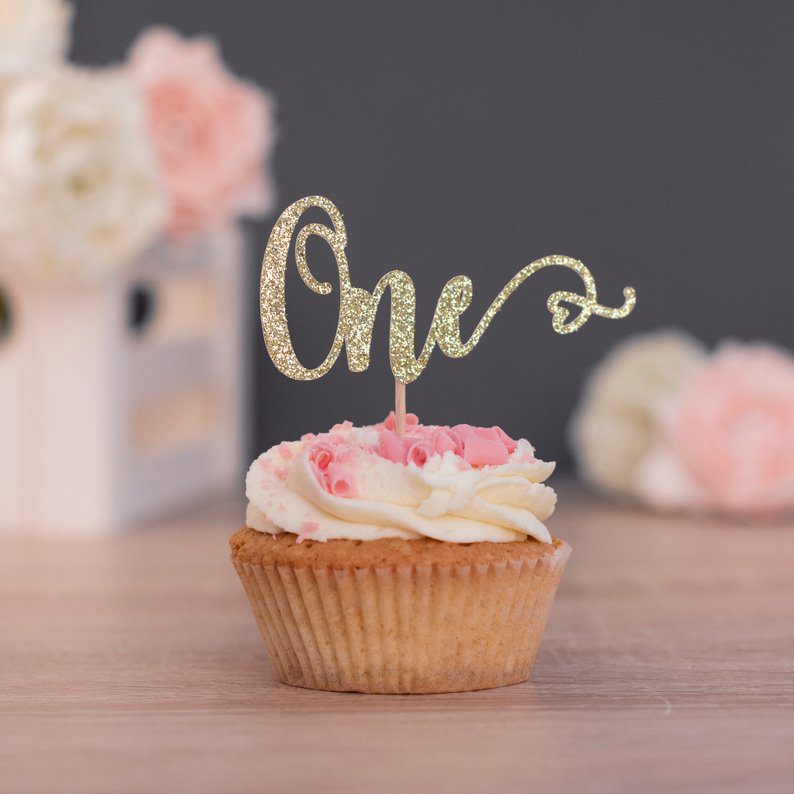 If like us you love to bake, then these number '1' birthday cake cookie cutters are just what you need!
Nothing beats fresh homebaked cookies and this cookie cutter is easy to use and creates fantastic cookies.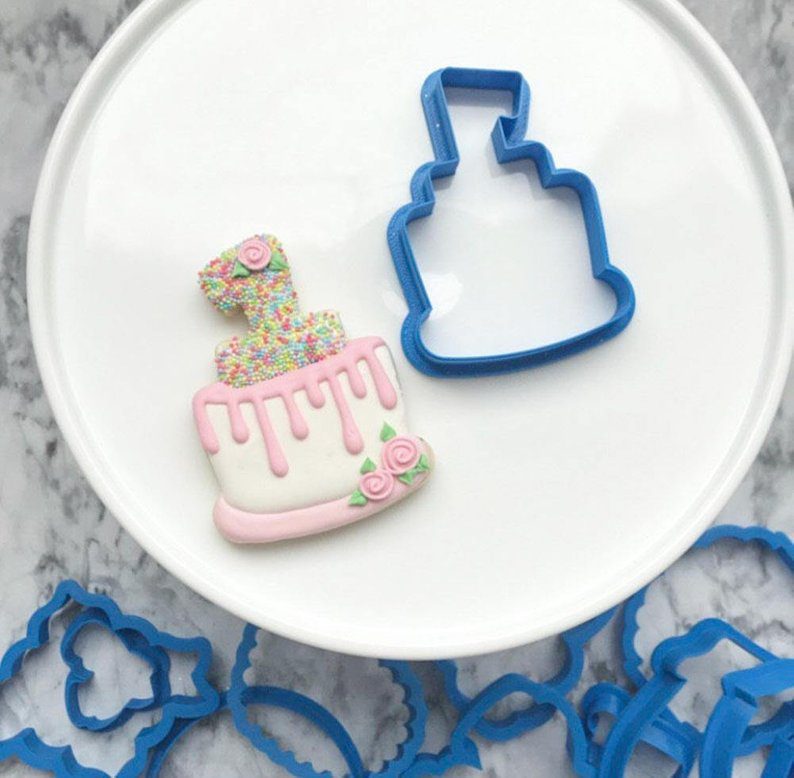 Dress up your dessert table with this pretty 'Miss One derful' backdrop!
It'll look so pretty behind your dessert table and set the whole mood for your party.
The design, with the pink bow and hearts, has such an adorable feminine touch!

Show off how much your little girl has grown over the past year with this beautiful 1st birthday monthly banner!
Just place monthly photos from the past year in the correct places and let your guests marvel at just how much your little girl has grown!
This is such a wonderful 1st birthday party decoration.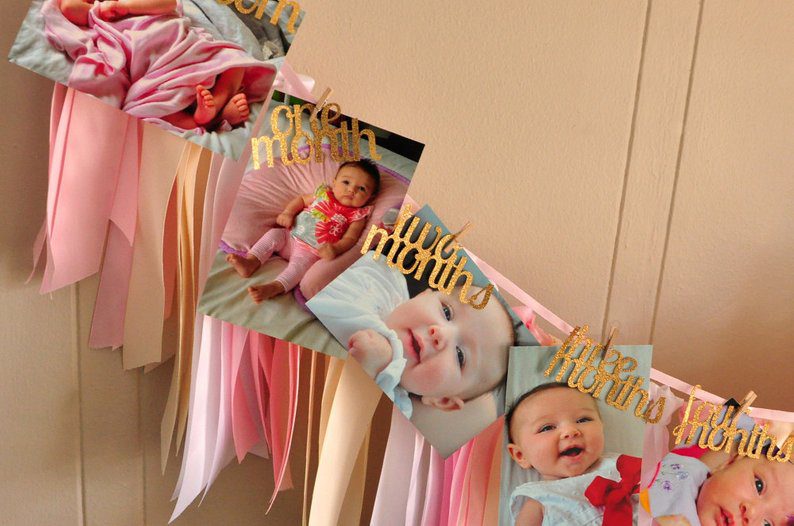 Another gorgeous 1st birthday party decoration is this floral number '1'.
It'll look incredible as a backdrop or placed on the floor near your dessert table.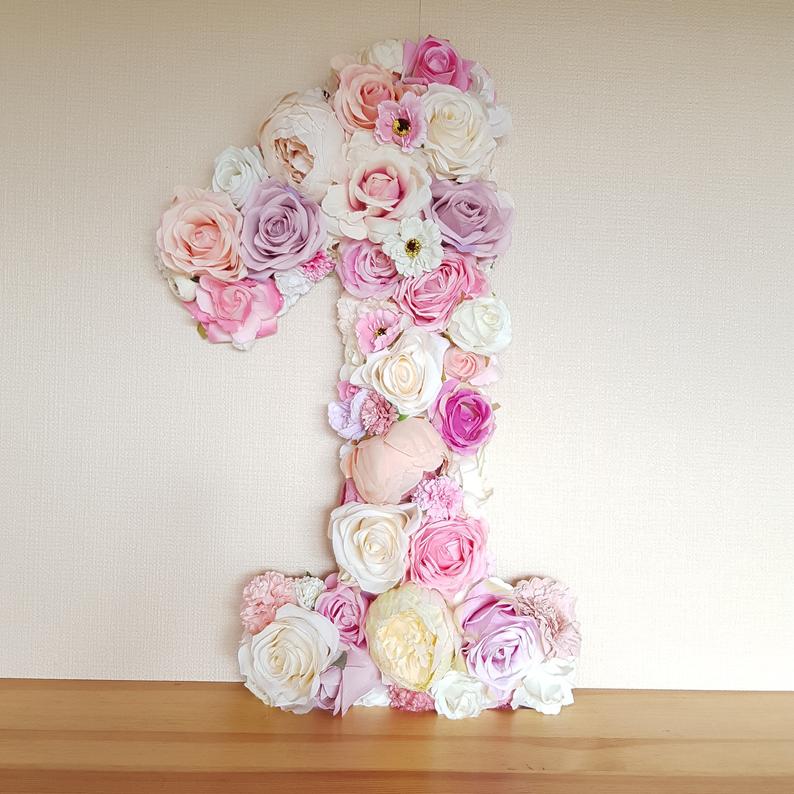 We've found a delightful banner for you to decorate your little girl's highchair.
It will make you smash cake photos look adorable, with all the pretty soft blush hues and glitter accents.
Perfect if your having a boho themed 1st birthday party.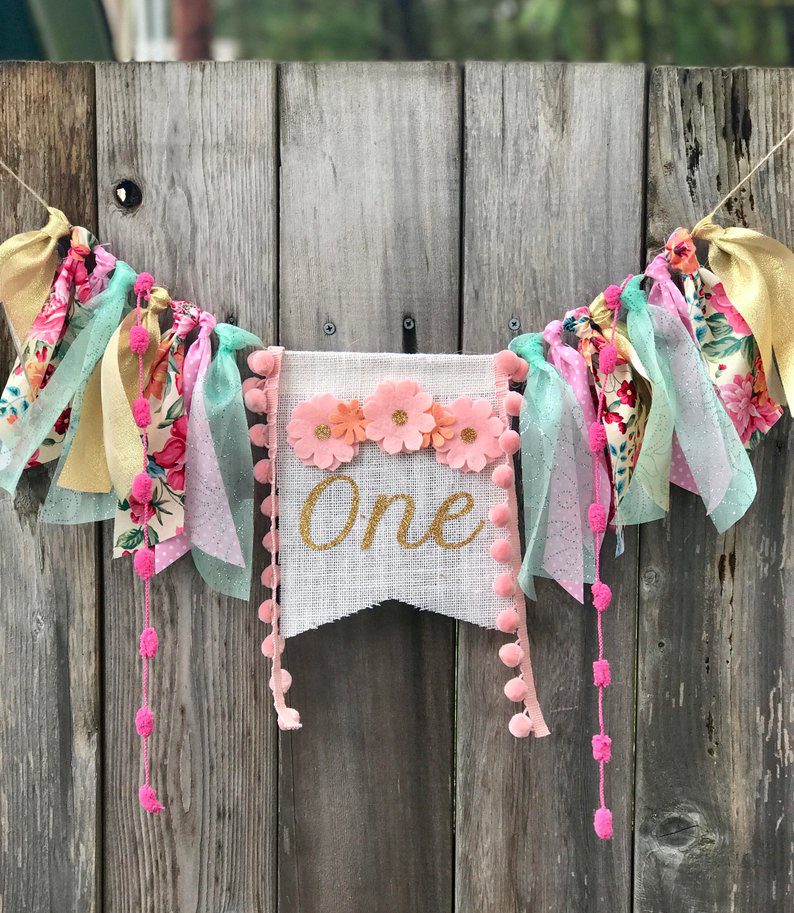 Every little princess deserves a crown and you're little girl will look ever so cute in this pretty gold glittery felt one!
Decorated with a number '1' and some delicate felt flowers, it'll go perfectly with her birthday outfit and look amazing in her 1st birthday photos.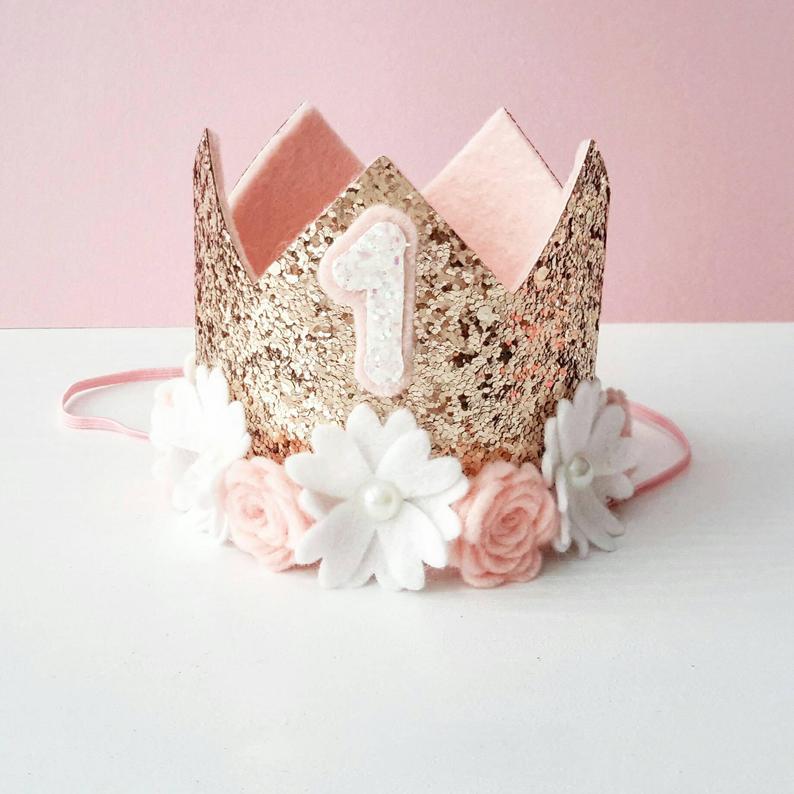 If you're thinking of setting up a photo booth, then we've found you the best girl 1st birthday photo booth props!
The set comes with 20 different props that you can quick and easily assemble yourself.
Your guests will have a blast!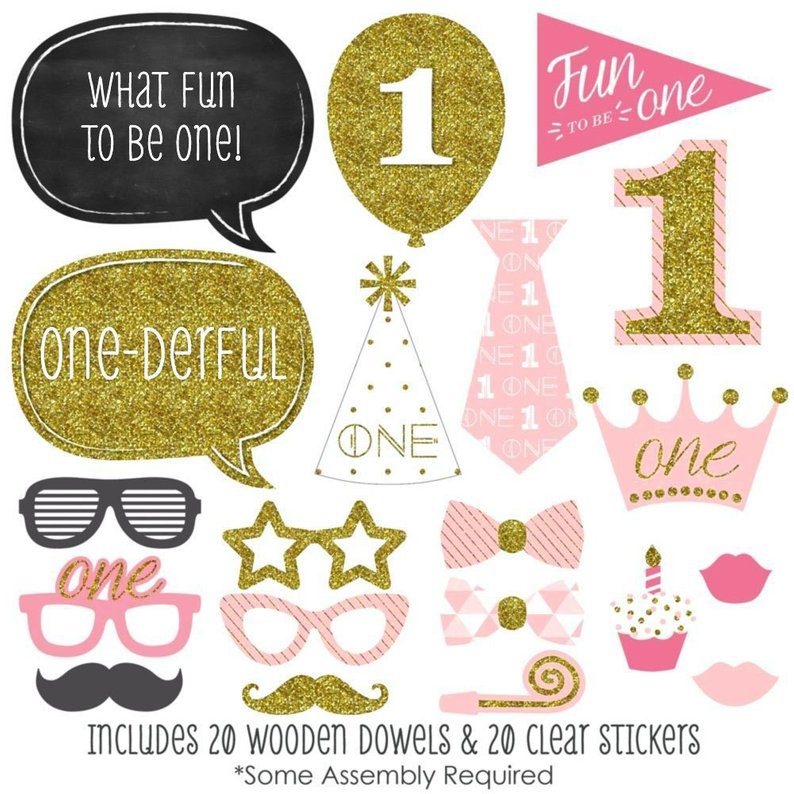 Treasure this special day with a stunning 1st birthday guest book.
This pink one is so pretty and perfect for your guests to write little words of wisdom for you and your daughter to cherish and look back on for years to come.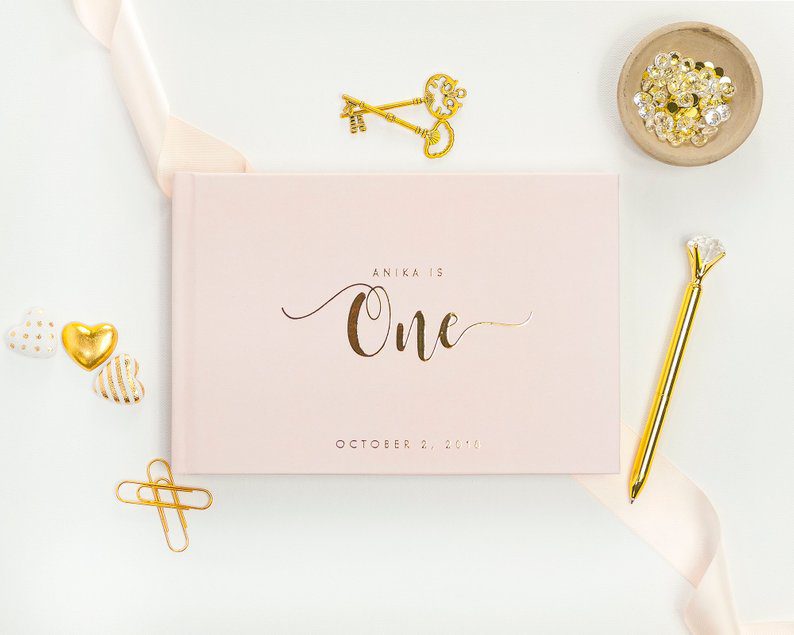 Finding the right party favor for a girls 1st birthday is a difficult task but hopefully, we've found a gift your guests are going to love.
These gorgeous pink and white beaded bracelets, with number '1' charms, are surely going to send your guests home with a massive smile on their face!

** Some links are affiliate links and we may make a small commission if you click and buy.**
Need more girl birthday party ideas?
Need girl birthday craft ideas?
Need free birthday party printable decorations?
For more inspiration, check out all our amazing 1st birthday parties for girls, and check out these girl 1st birthday party supplies from vendors with listings on Catch My Party!