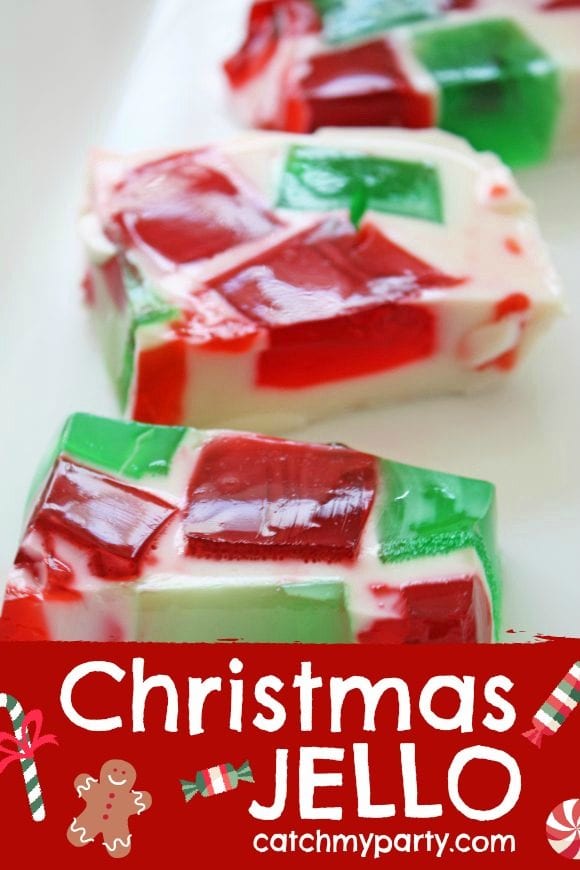 Here's a fun recipe for your family this holiday season. How about making some colorful Christmas jello?
Christmas Jello
Ingredients:
3 ounce box cherry jello

3 ounce box lime jello

2 packets unflavored gelatin

14 ounce can sweetened condensed milk

Water
Directions:
Step 1: Prepare the red and green jello according to package instructions. Chill overnight so that the jello becomes stiff. I used two 8×8" disposable baking pans to make the red and green jello.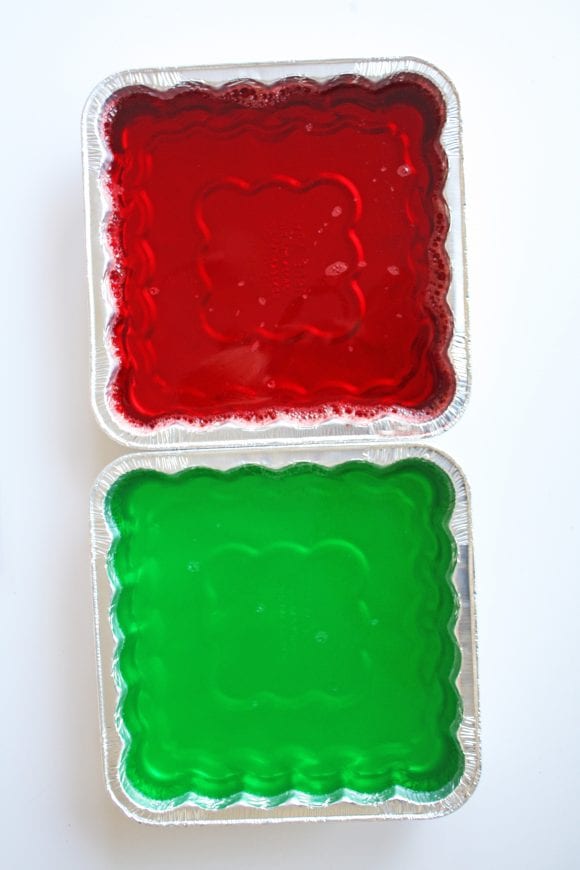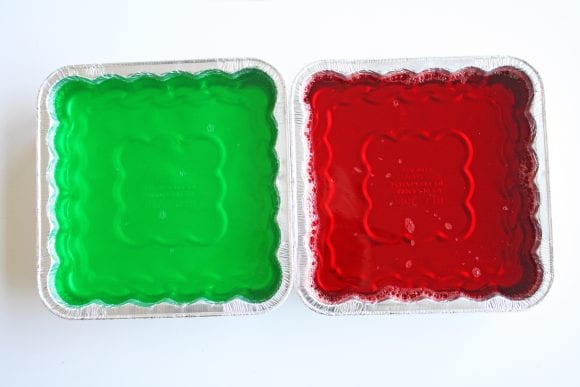 Step 2: Cut the red and green jello into cubes (I found the larger the cube the easier it was to work with).
Tip: Before cutting jello, dip the knife or spatula into hot water. This will help you get a clean cut and avoid the jello breaking apart as you cut.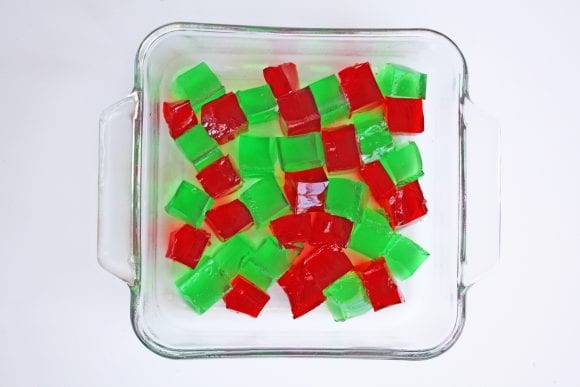 Step 3: Gently arrange the green and red cubes in the bottom of a 8×8" baking dish. Grease the baking dish before you place the jello in. I found it better to place the cubes in the pan, in the pattern I wanted them to be. When you mix them, they tend to break apart. Place in fridge while you prepare the white jello.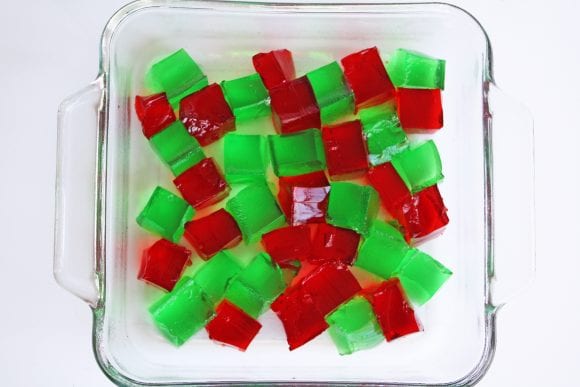 Step 4: Dissolve the two packets of unflavored gelatin in ½ cup cold water. Boil 1 ½ cups water. Add the ½ cup gelatin mixture to the hot water. Mix until the gelatin dissolves. Add the sweetened condensed milk and stir. Allow the milk mixture to cool to room temperature. You can place in fridge for 20 minutes to speed up this process.
Tip: DO NOT pour white jello onto cubes until it is at room temperature. The hot mixture will cause the cubes to break apart.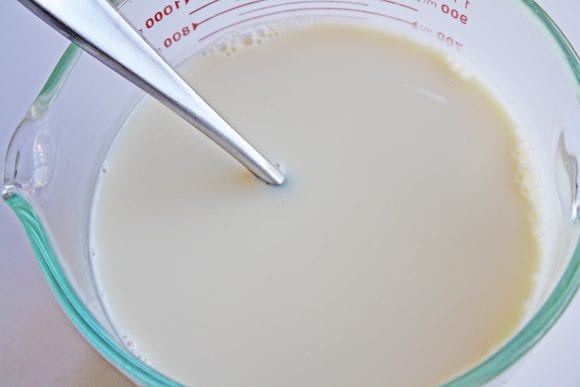 Step 5: Pour the cooled milk mixture over the red and green jello cubes. Place in fridge overnight to solidify.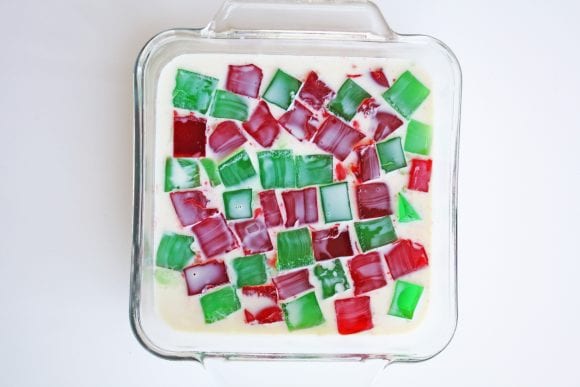 When ready to serve, dip knife into hot water before slicing jello. The hot water creates a clean slice!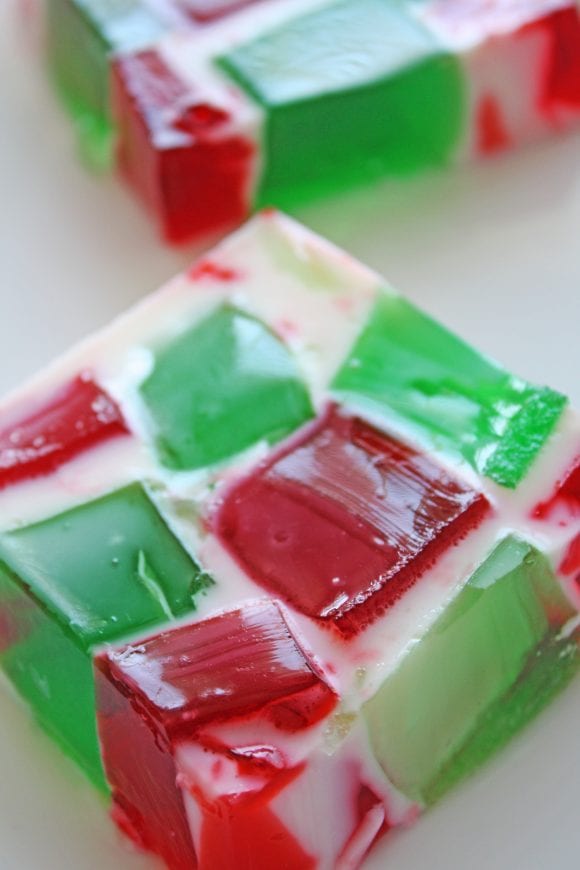 Enjoy!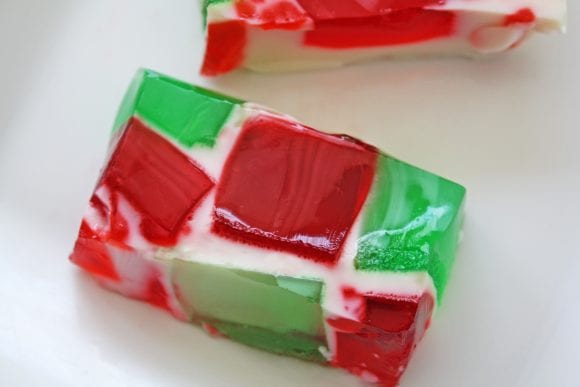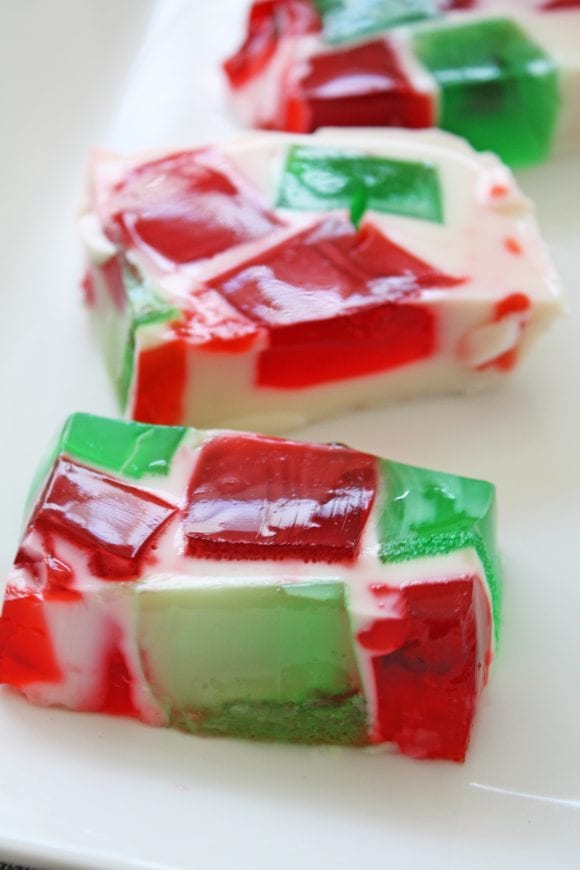 This delicious recipe was created by our style, food, and craft contributor, Shauna at Ella and Annie Magazine! To see more of Shauna's work, check out Ella and Annie Magazine and visit them on Facebook, Twitter, Instagram, and Pinterest.
OTHER CHRISTMAS POSTS YOU MIGHT LIKE: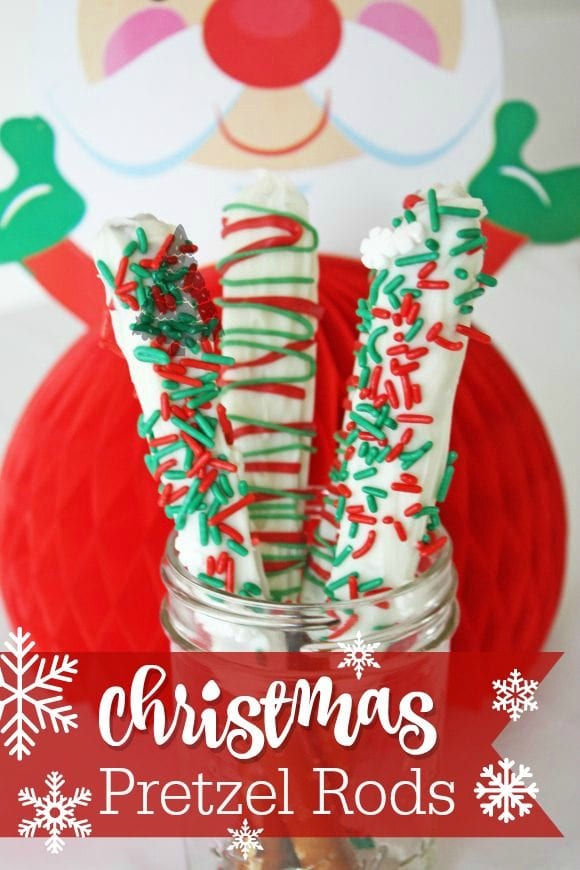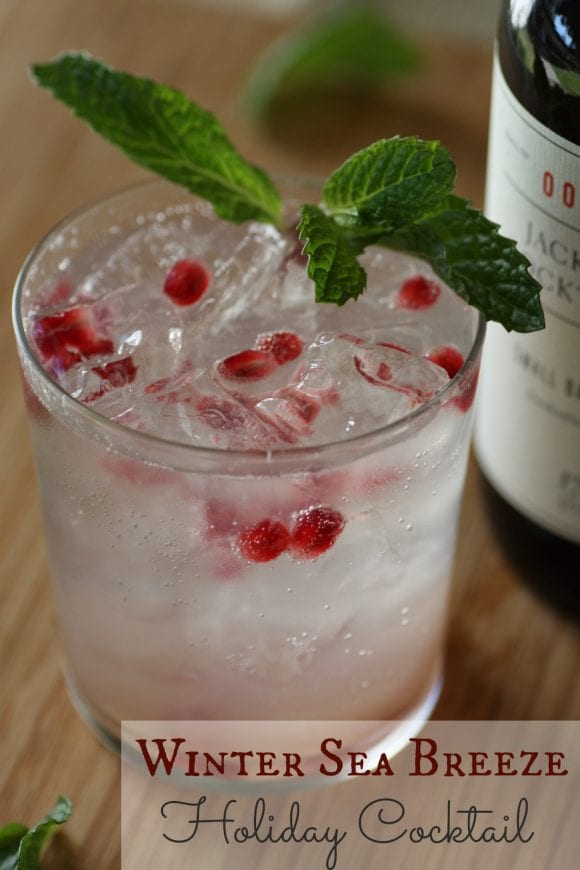 For more inspiration, check out all the gorgeous Christmas parties we have on our site and all our free Christmas printables.
Save
Save
Save