If your kids love Elf on the Shelf then you must check out our 23 festive Elf on the Shelf Christmas party ideas that we've rounded up for you.
It isn't Christmas without a visit from Santa's little helper. He loves nothing more than getting up to mischief in everyone's house over the holidays and reporting to Santa whether children have been naughty or nice.
Make the most of this lovely Christmas tradition and host an Elf on the shelf-themed Christmas party this holiday season.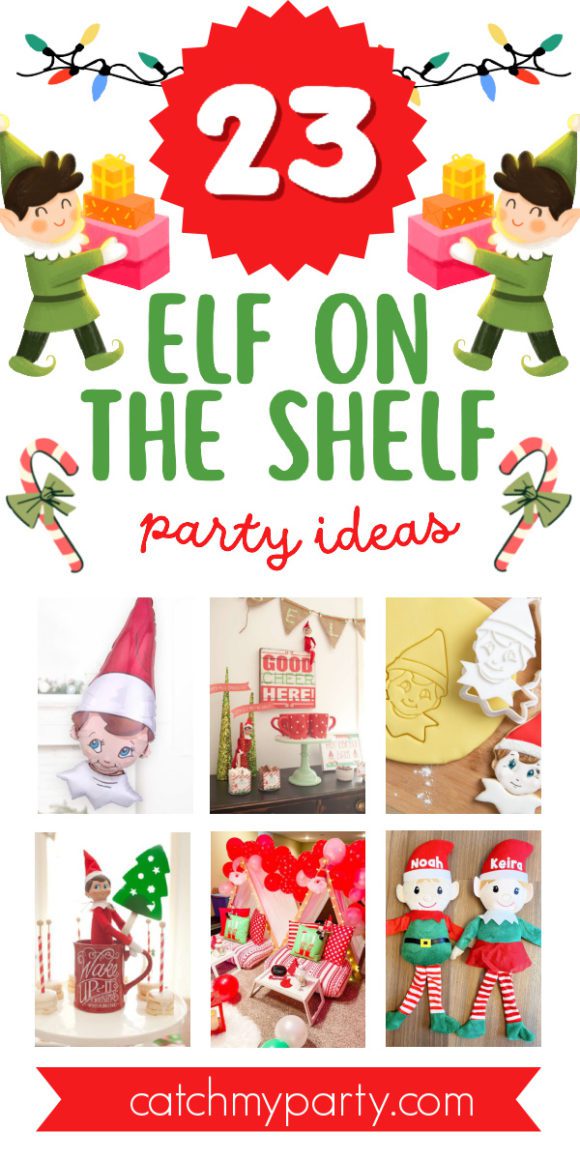 You'll find ideas for Elf on the Shelf party decorations, party food, party favors and so much more…
Check Out These 23 Festive Elf on the Shelf Christmas Party Ideas!
Download our FREE Elf on the Shelf party printables and use them to decorate your Christmas party and get everyone in a holiday mood.
The set includes some Elf on the Shelf welcome signs, some food tent cards, some cupcake toppers, some straw flags, some water bottle labels, and a banner.
Invite everyone to your Elf on the shelf Christmas party with this fun elf-inspired party invitation.
They'll be counting down the days at soon as they set their eyes on it!
Sleepovers can be so much fun. They are a great way to spend quality time with friends pampering, chatting till the early hours, or even watching a movie.
Make sure you treat your guests to a bunch of Elf on the Shelf goodies, such as cushions, eye masks, and more…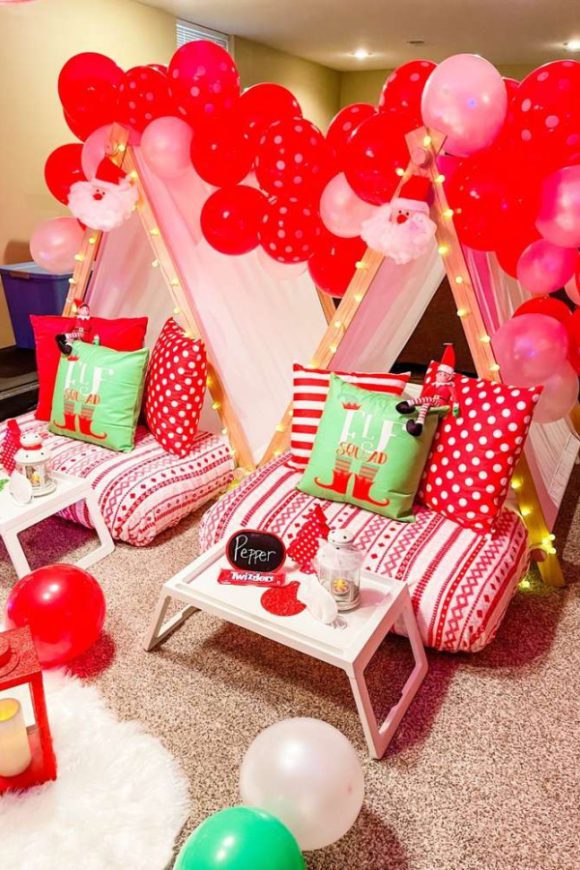 Brighten up your Christmas party with a playful backdrop.
Hang up some green, red, pink, white, and silver streamers under a balloon garland decorated with tinsel, and finished off with a fun Elf on the Shelf foil balloon.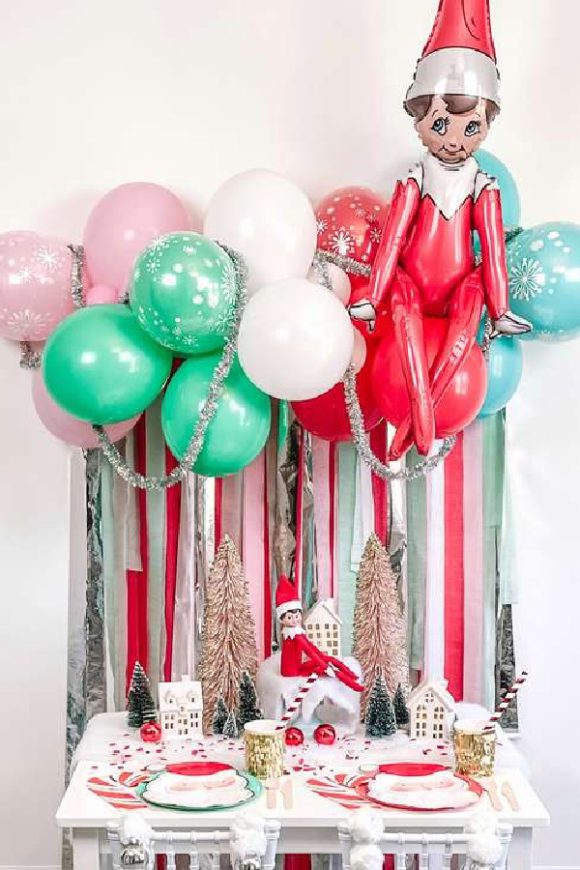 These Elf on the Shelf cookie cutters are just what you need if you're thinking of baking your own cookies this Christmas.
They make wonderful cookies that are so on-themed. You can bet they'll go down a treat.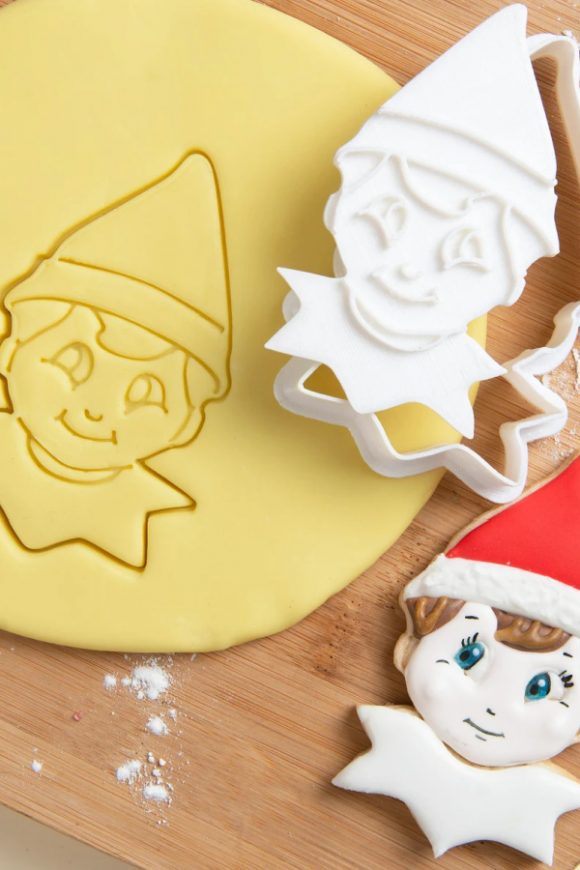 Christmas is always so much fun and is up there as one of my favorite holidays of the year, (along with Halloween).
Create a Christmasy vibe at your Elf on the Shelf party with some gorgeous Christmas-inspired table settings like these.
The red and white Christmas-themed tableware is just what you need for an Elf on the Shelf party.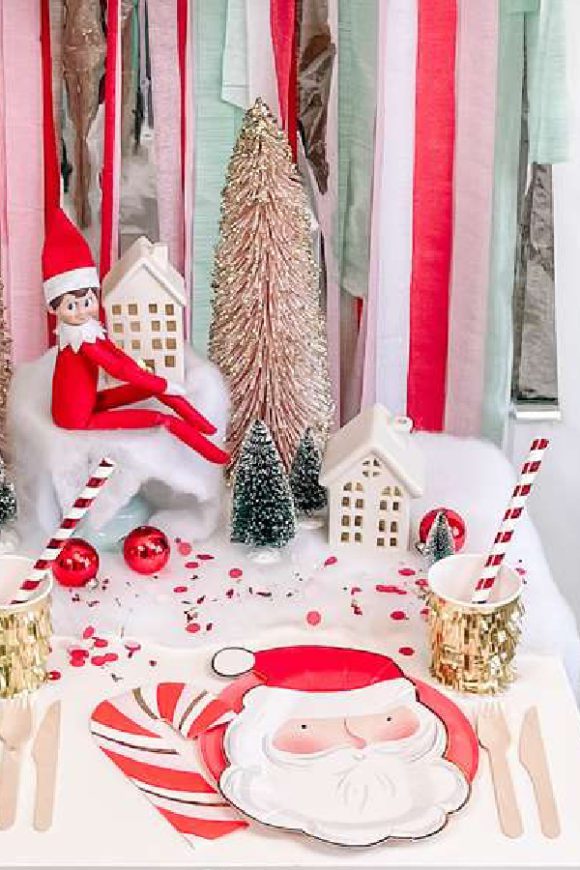 Making sure food is served safely at a party is a worry now aways, but there's no need to panic.
You can safely pack your party food in a gable box for each one of your guests. Make sure you decorate your lunchbox to make it Christmassy. by adding some elf-themed decorations and a pretty ribbon.
Place it at each child's place at the table and use it as a place marker so each kid knows where to sit.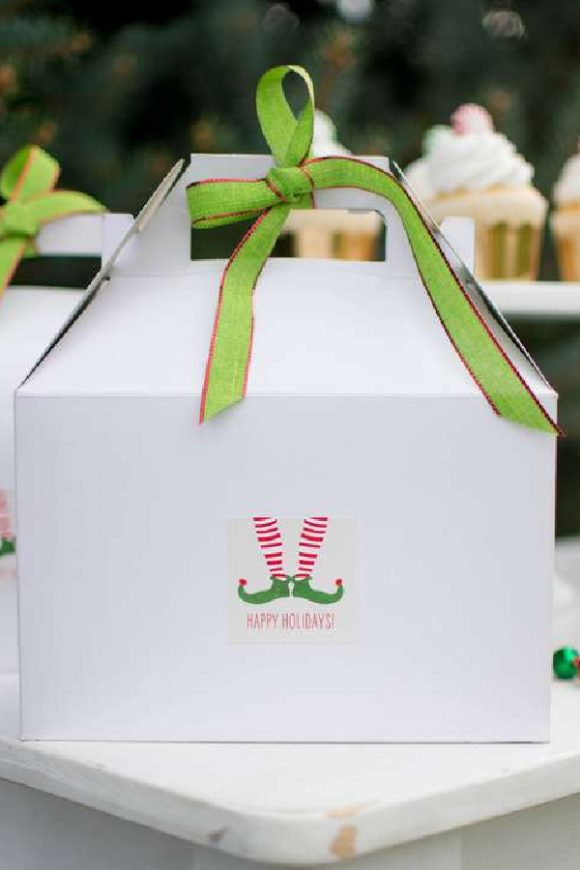 Treat your guests to their very own personalized Elf-themed cups that they can use during your party and then take back home with them.
They are just what you need for an elf-themed Christmas party and, because they are personalized, no one will get mixed up about which cup is theirs.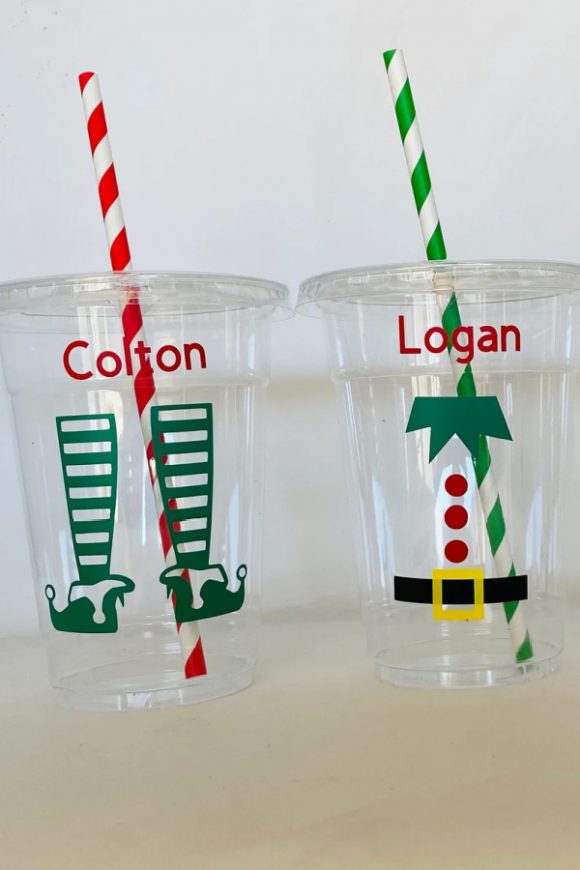 The most wonderful time of the year deserves a fabulous hot chocolate bar, where everyone can help themselves to hot cocoa, with all toppings of their choice. Add a bunch of toppings in little mason jars, such as marshmallows, chocolate chips, candy canes, etc…
Don't forget to leave out some pretty Christmas-themed mugs that can also be party favors for your guests to take home with them.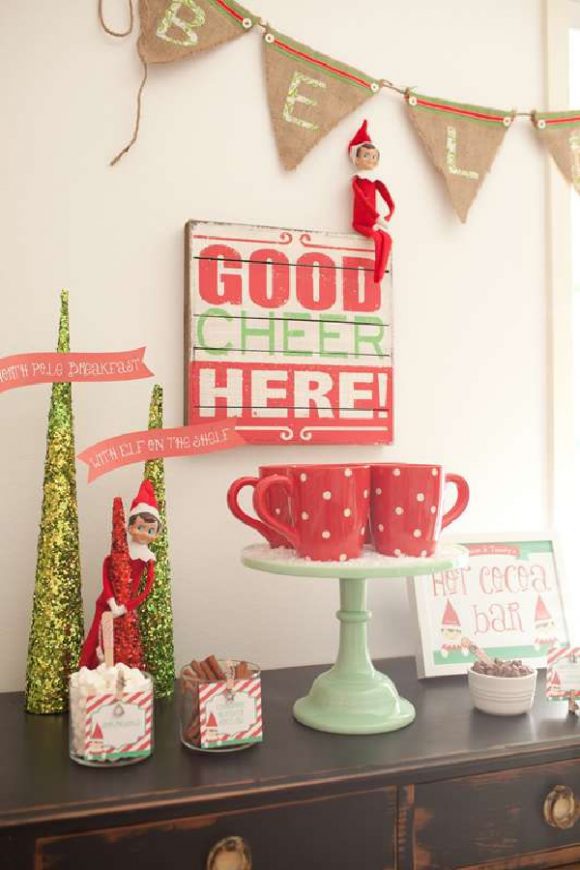 Decorate your Christmas-themed Elf on a shelf party with a fun elf centerpiece, such as this one.
It will liven up your party and add to the Christmas vibe.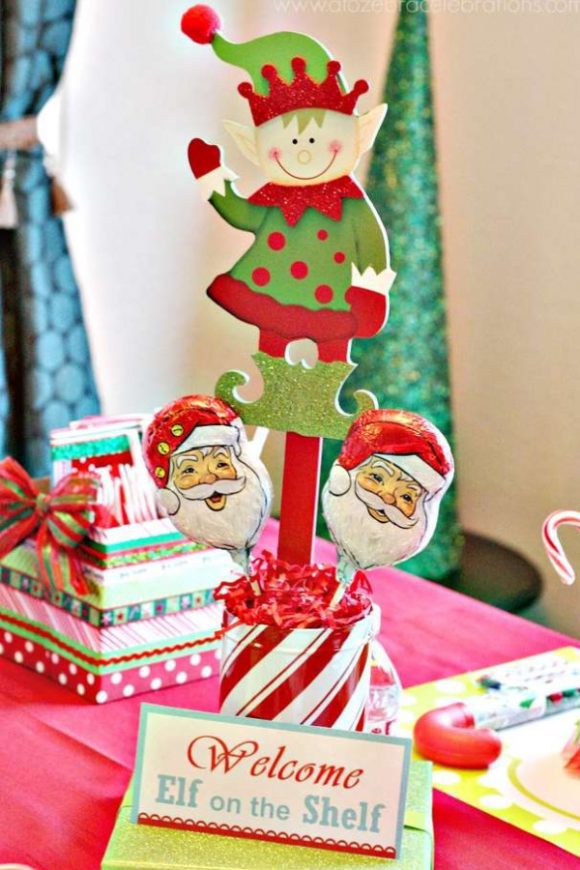 Spread some Christmas cheer and use your elf on the shelf to decorate your Christmas party.
You could try and get a hold of as many as you can and scatter them around. The more the merrier, so they say.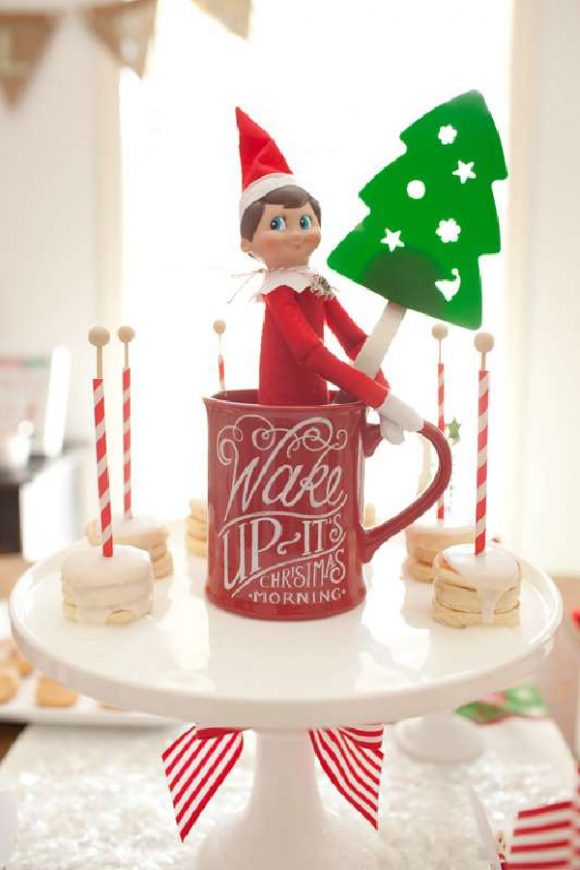 Add some extra Christmas cheer to your party by decorating the chairs.
You could tie an Elf on the Shelf apron, or hang a foil balloon.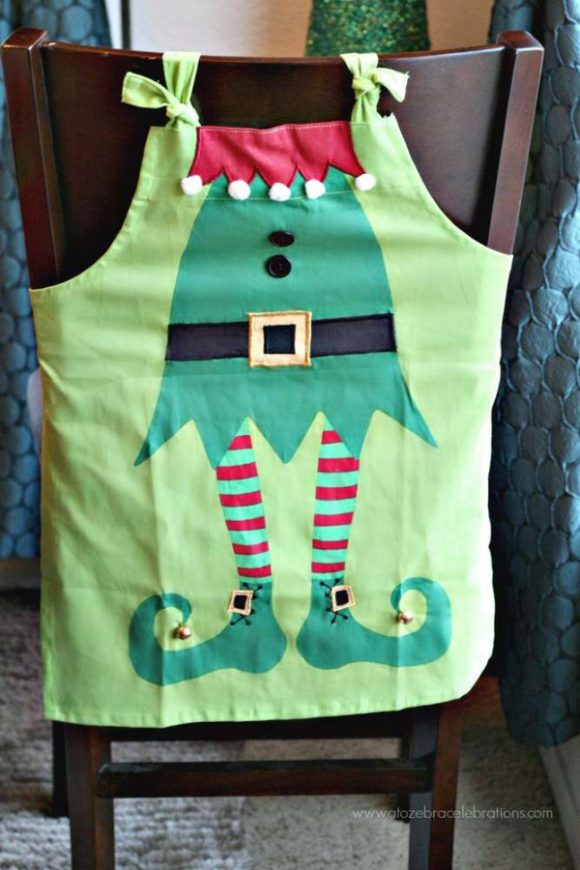 Balloons are so on-trend at the moment. Use an Elf on the Shelf-inspired foil balloon to quickly and easily decorate your holiday party.
You can either scatter a couple around your venue or, place one on either side of your dessert table for an instant Elf on the shelf party decoration.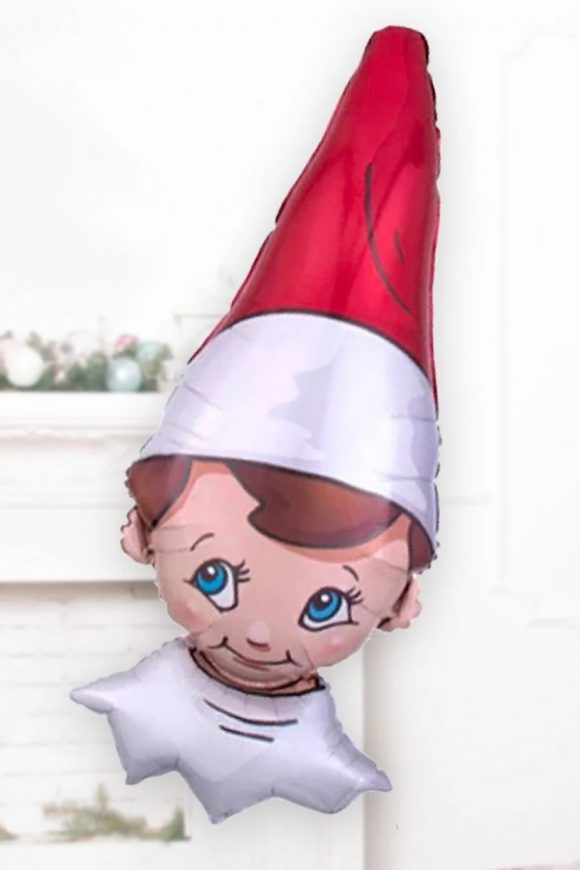 Add to the magic of the Elf on a Shelf by using this footprint stencil to create tiny elf-like footprints.
They are just what you need to add to make younger kids believe that Santa's little helper is real and is watching them and making sure they are behaving.
Use the stencil to create tiny footprints on your dessert table, or as part of your table settings.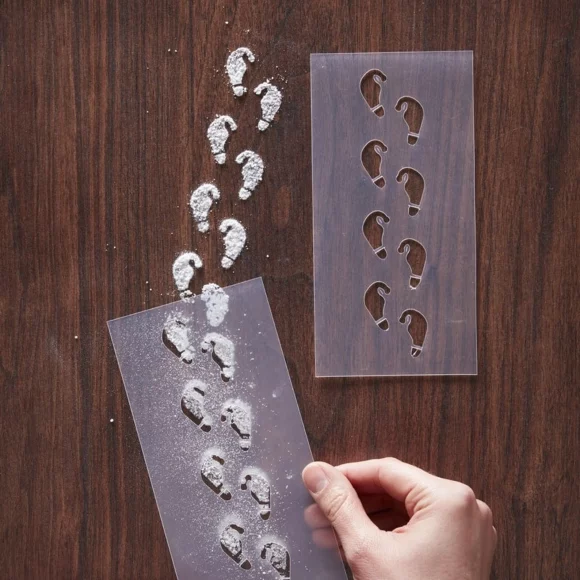 Let your guests know that the elf on a shelf has arrived and that he will be telling Santa who's being naughty and nice, with this fun 'I'm back' yard sign.
It's a great party decoration to use throughout the holidays and perfect for greeting your party guests.
Finding a fun party activity to keep kids entertained at a party can be quite a challenge.
How about giving every child their own cookie elf cookie to paint? Kids are gonna have a blast, especially artsy ones.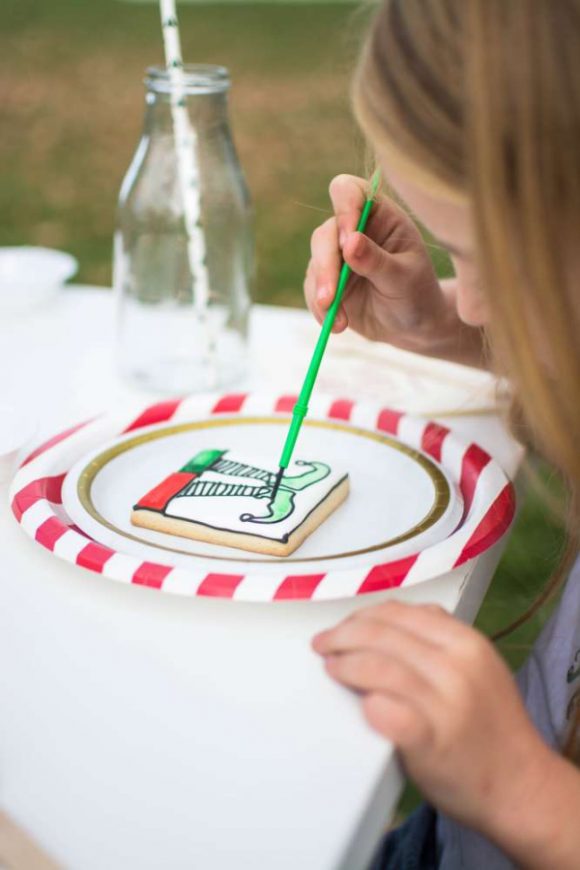 Hand out elf headbands to each one of your guests to wear at your party, and use them as photo booth props too.
Can you imagine? You'll have a bunch of real-life elves running around doing mischief!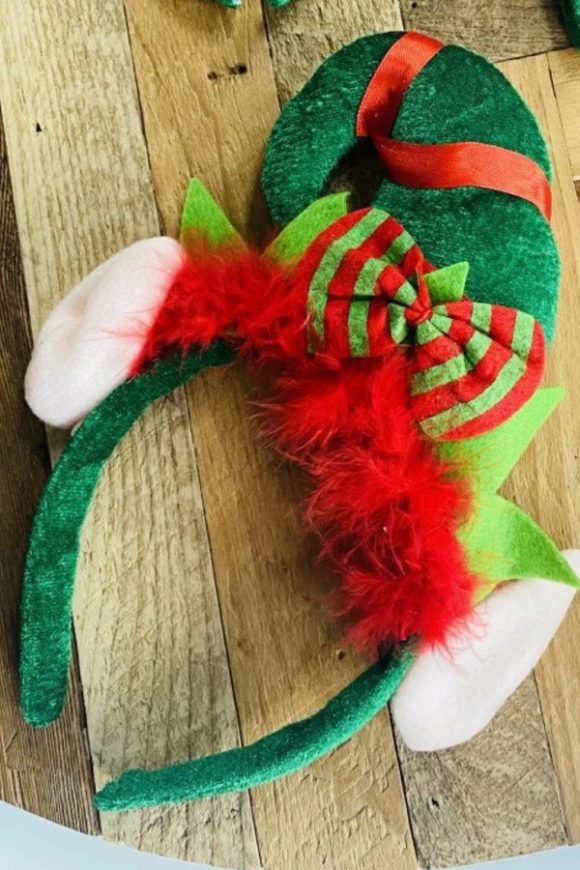 Photo booths are always such a laugh. Everyone has so much fun fooling around while posing for photos.
Grab ahold of some fun elf-themed photo booth props and snap away.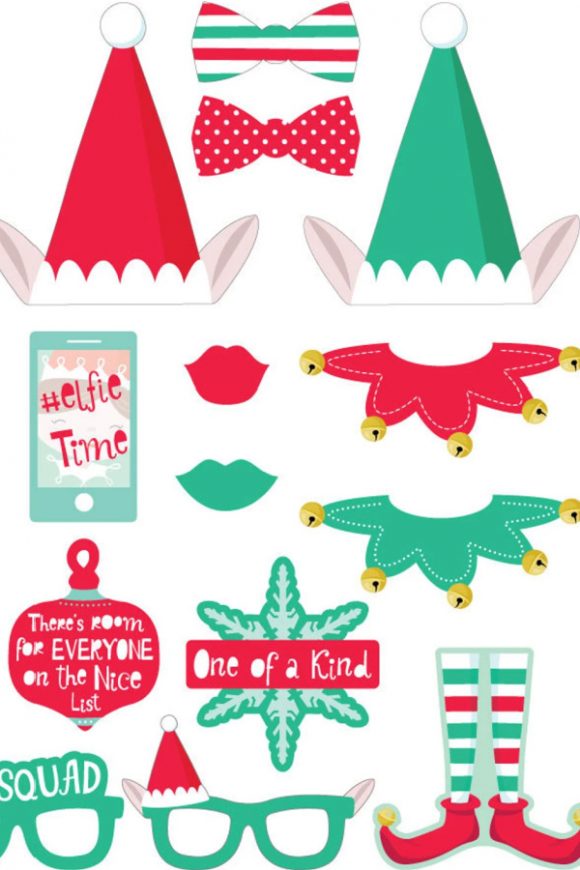 Add to the photo booth fun with an awesome 'Elfie' photo booth frame.
You'll make so many treasured memories that everyone can later look back on.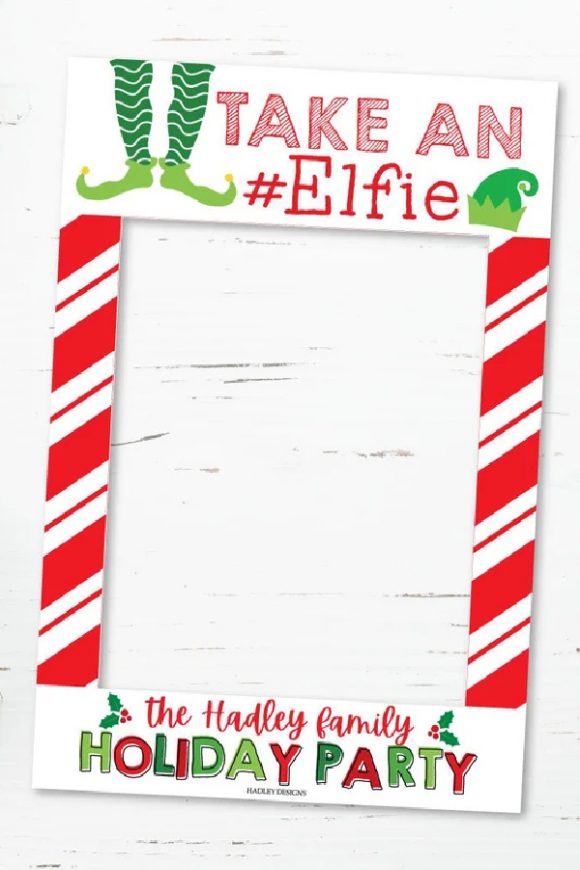 Treat your guests to their very own elf-themed T-shirt that they can use at the party.
They make awesome party favors too!
21: Adopt an Elf Party Favor
Give the kids at your party a chance to adopt their own elf and take it home with them, by giving them the ultimate party favor.
Pack an elf in a pretty box and add an adoption certificate.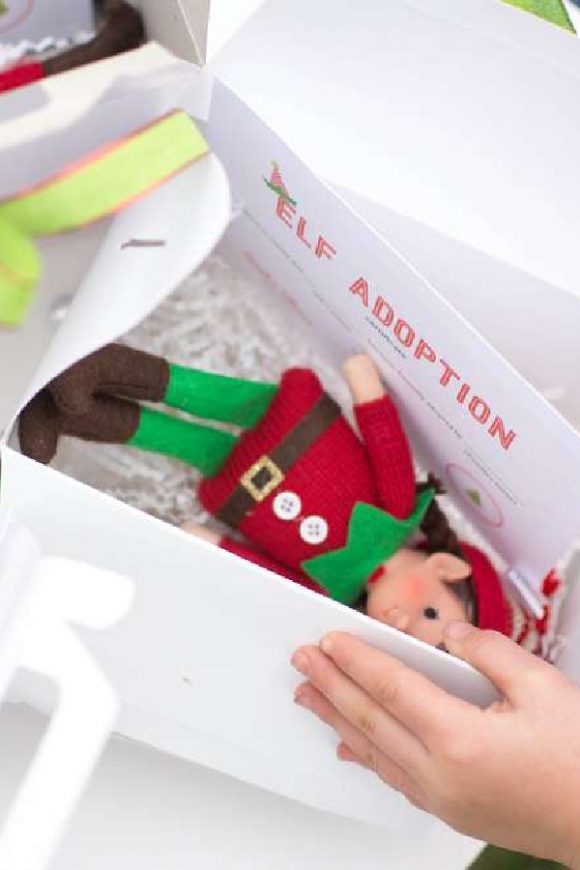 These personalized elves are the perfect party favor for an elf-themed party.
Your guests are going to love going home with their very own little friend that they can play with over the holidays.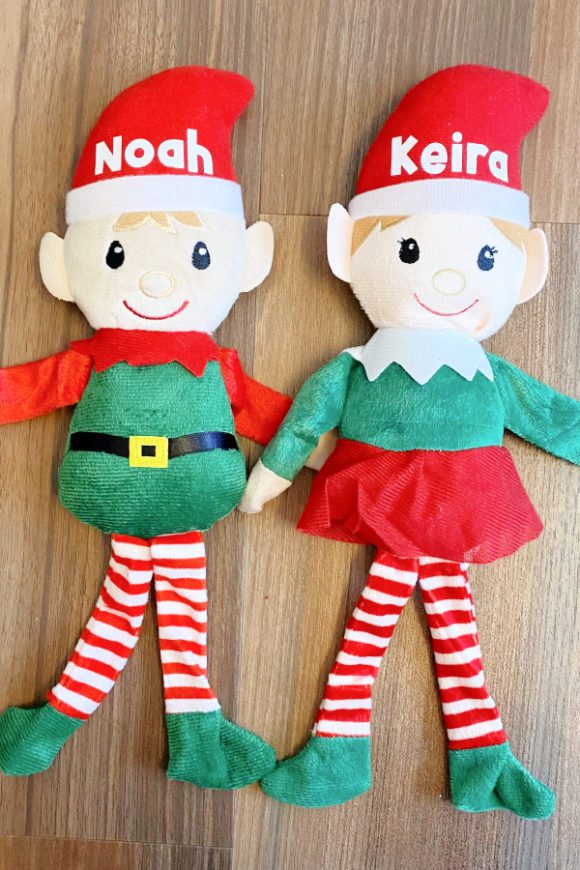 Add a cute Elf on the Shelf-themed party favor tag to your bag of goodies.
They'll look fantastic and give a perfect vibe to your Christmas party!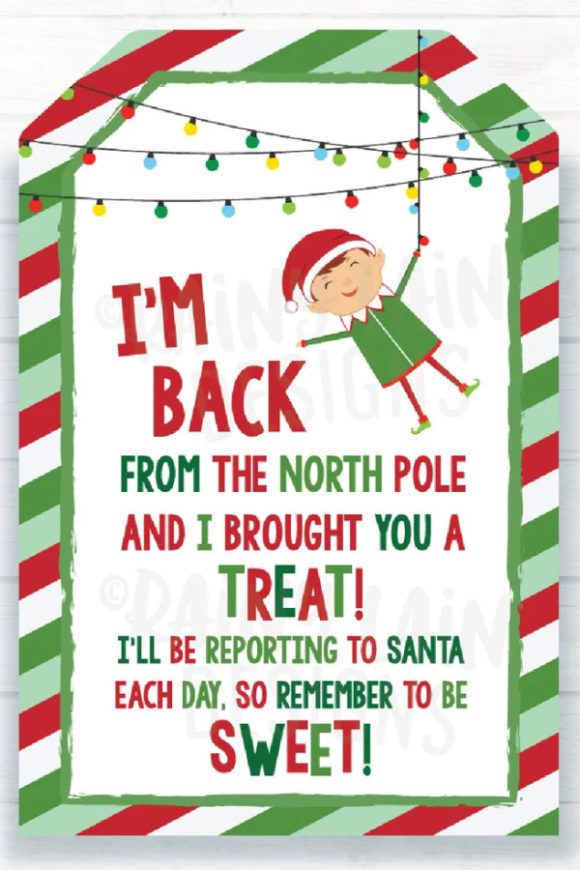 For more inspiration, check out all these fantastic Elf on the Shelf and Christmas party ideas on our site, and check out these Elf on the Shelf and Christmas party supplies from vendors with listings on Catch My Party!
MORE CHRISTMAS POSTS YOU'LL LIKE!
Need Christmas party ideas?