Christmas Popcorn Dessert Recipe
Ingredients:
White Chocolate Chips

Two Bags Popped Popcorn (we use homestyle)

Christmas Sprinkles
Optional: holiday M n' M's and other holiday candy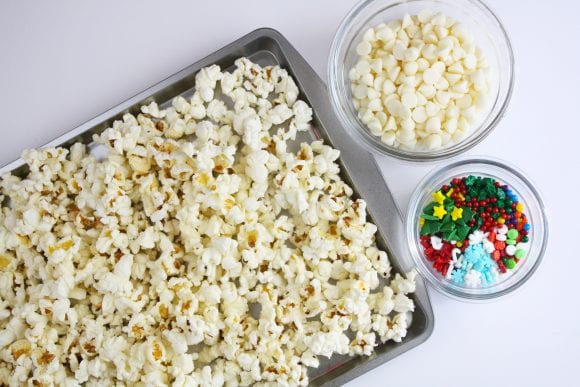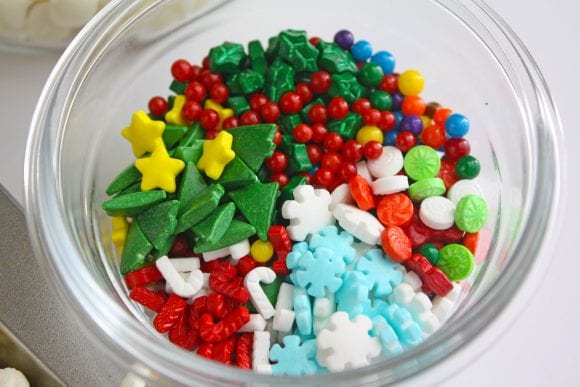 Directions:
Step 1:
Pop the popcorn and allow it to cool.
Step 2:
Melt half a bag of white chocolate chips in the microwave. You can add ¼ teaspoon coconut oil for a smoother consistency.
Step 3:
Pour the white chocolate over the popcorn in a large bowl. Gently mix the popcorn until it is coated.
Step 4:
Spread the white chocolate popcorn onto a parchment paper covered baking sheet. White the white chocolate is still warm, add the holiday sprinkles and candy.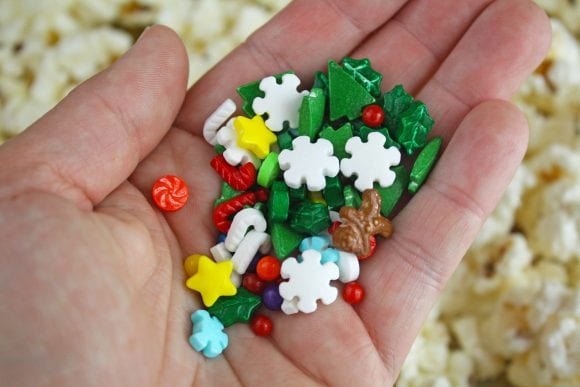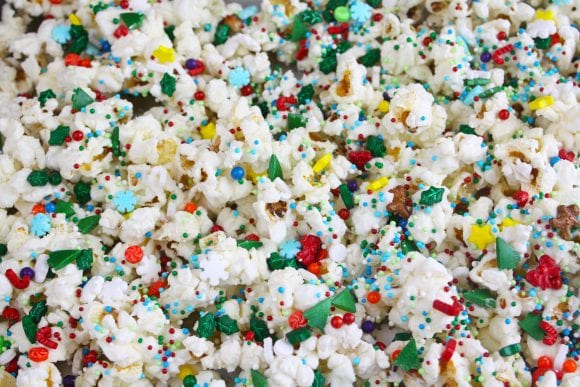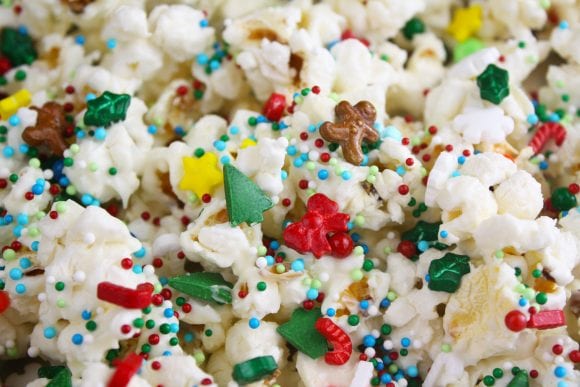 Step 5:
Chill the popcorn so the white chocolate hardens. Give this yummy Christmas popcorn in cellophane bags with a pretty ribbon or add to your holiday baking baskets. Store in a gallon ziploc bag at room temperature.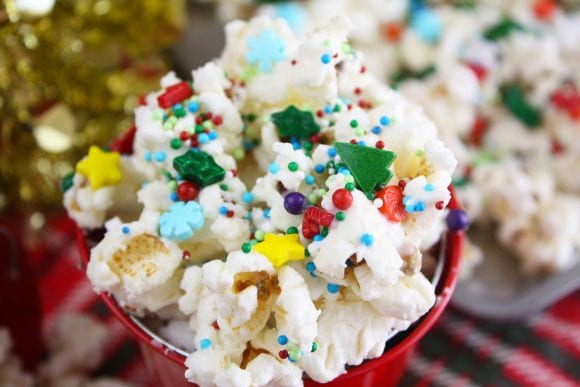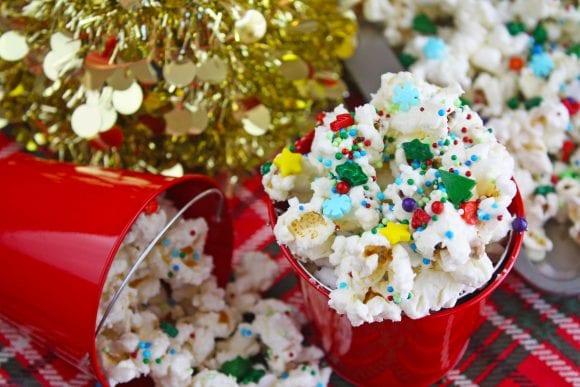 MORE CHRISTMAS BLOG POSTS YOU'LL LIKE: