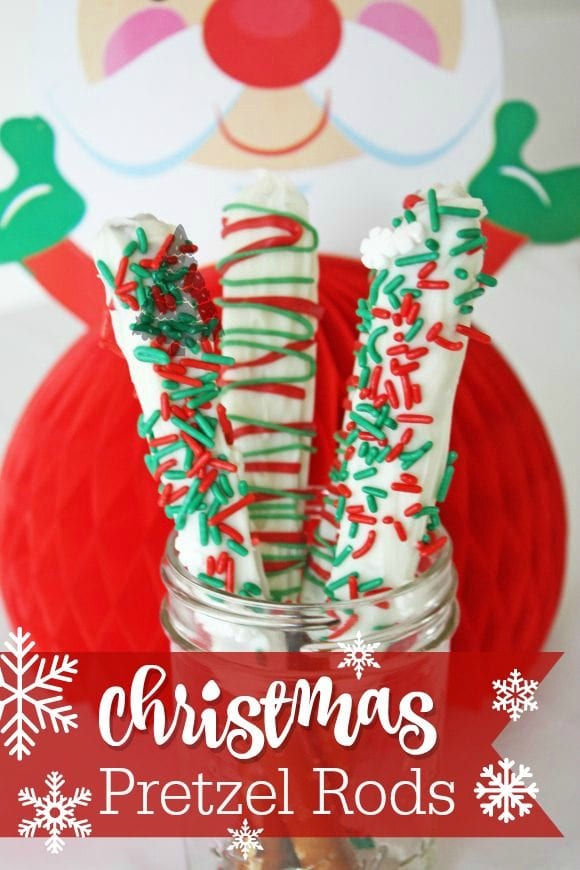 Want to make the easiest, tastiest treats for your family this Christmas? Check out these festive Christmas pretzel rods!
And the best part is these are so easy to make your kids can actually help. My daughter loves when we make these because she gets to be in charge of the sprinkles!
Christmas Pretzel Rods
What you need:
Pretzel rods

White candy melts

Green candy melts

Red candy melts

1-2 tablespoons of shortening

Christmas sprinkles
Directions:
Melt the white candy melts in a small bowl on 50%. Stirring each 30-40 second interval. To make the candy melts more fluid you can add 1-2 tablespoons of shortening.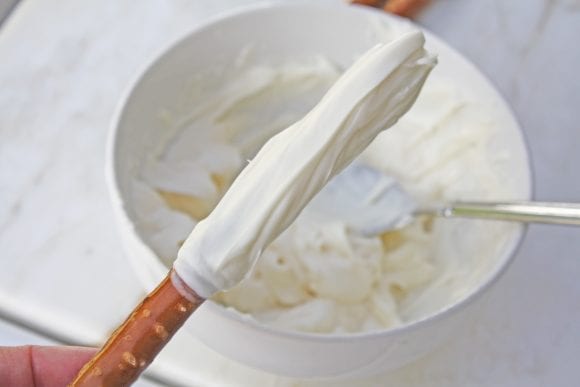 Line a baking sheet with parchment paper. Take the pretzel rods and scoop the white melted candy over the rods. Repeat until the entire rod is covered. If adding sprinkles, do so now!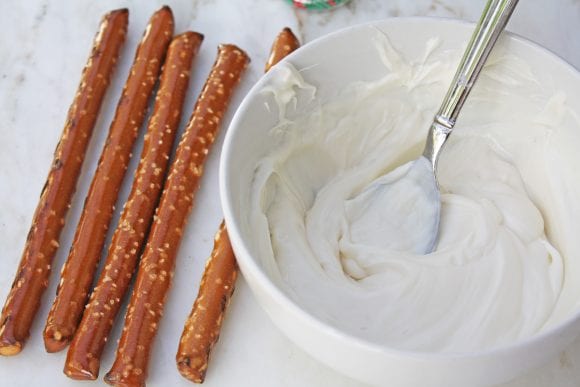 Place all pretzel rods in the refrigerator for 15-20 minutes to harden. Meanwhile, melt the red and green candy melts. Scoop both red and green melted candy into individual ziplock baggies.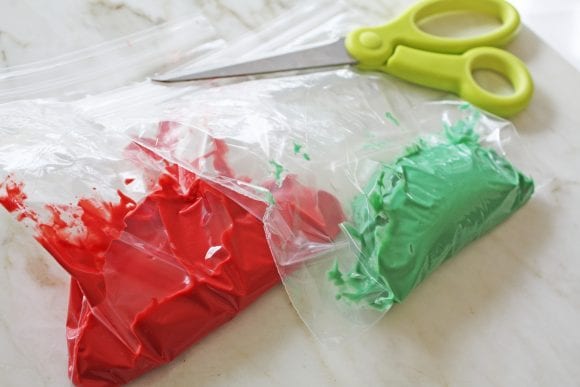 Cut the tip on each bag. Remove the pretzel rods from the fridge. Using a zig zag pattern squeeze the red candy coating from ziplock bag on the pretzel rods. Repeat with the green candy coating.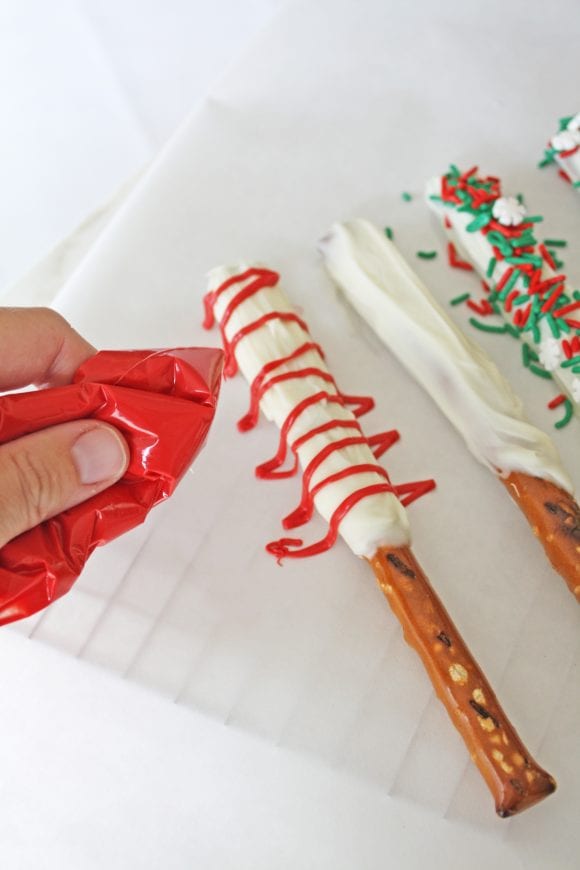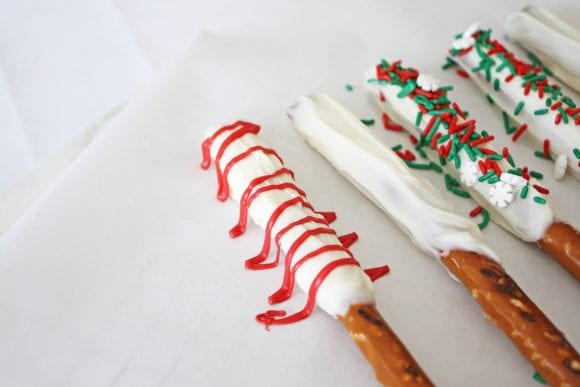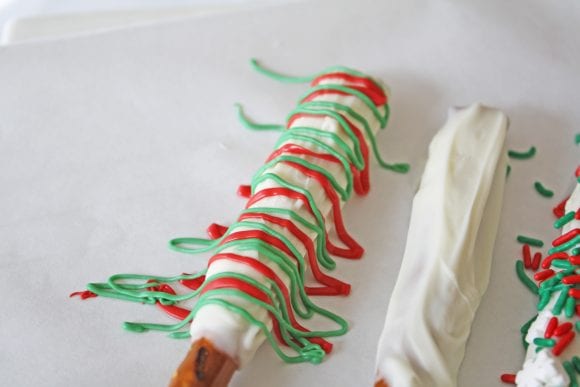 Place the pretzel rods in fridge to chill. When you are ready to serve, remove rods from parchment paper and break off any excess candy coating.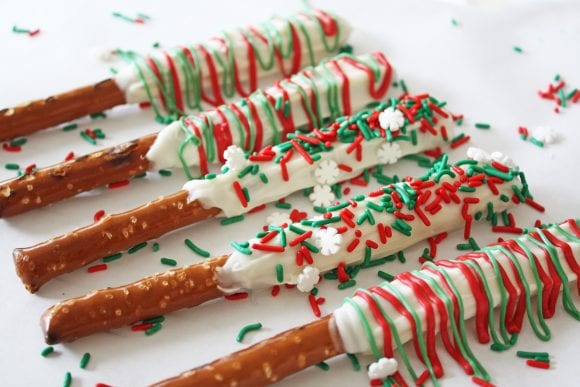 Enjoy!
MORE RECIPES YOU'LL LIKE: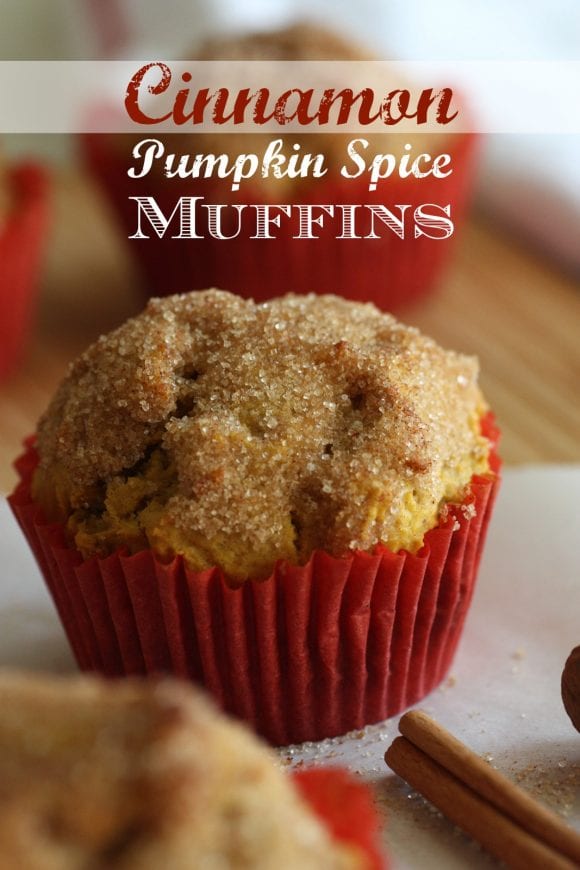 Check out all our party recipes here.
Save
Save