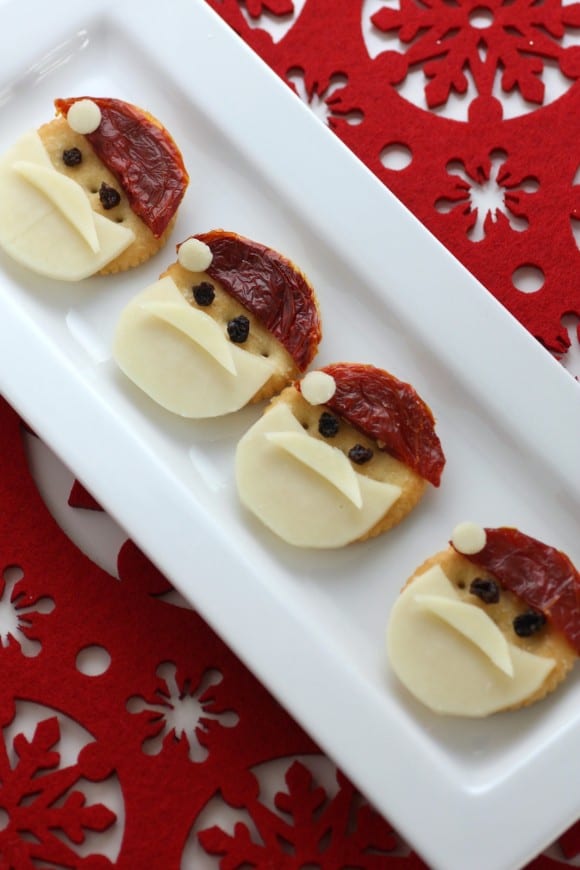 I love creating fun foods for the holidays because when I serve them, people always say, "Wow!" (And who doesn't want to hear "wow" at your own party?)
So here are my easy Christmas Santa crackers. I used round crackers as the base, then added sundried tomatoes, jack cheese, a touch of cream cheese, and currents.
They're cute and they taste yummy — crunchy, buttery, cheesy, creamy, bright, and sweet. I've even included the stencil for the cheese beards and mustaches, so you can cut them out easily.
Easy Christmas Santa Crackers
Supplies:
Round Crackers
Sundried tomato halves
Jack cheese slices
Cream cheese
Currants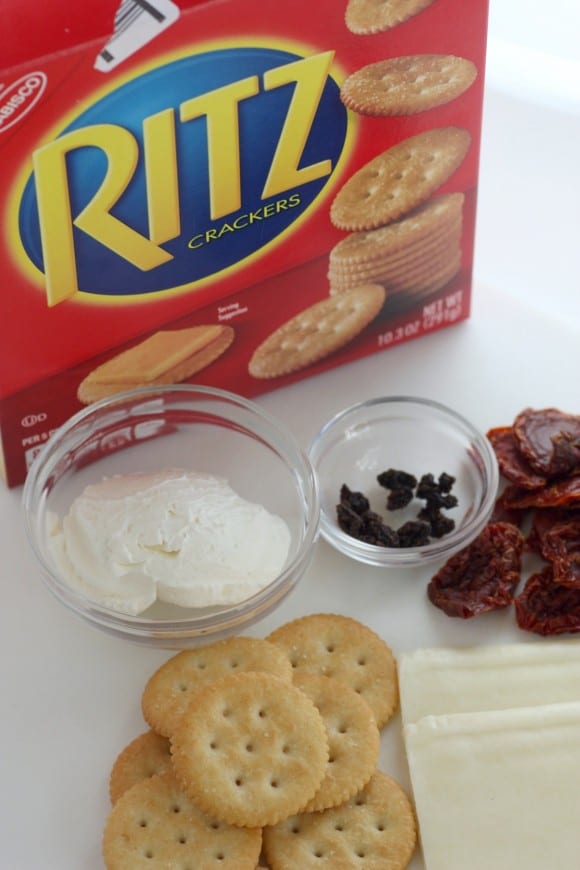 Here are all my shapes cut out.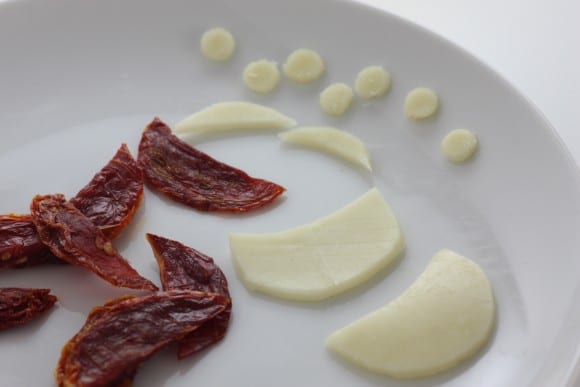 Directions:
Spread cream cheese on the top of the cracker using the back of a spoon.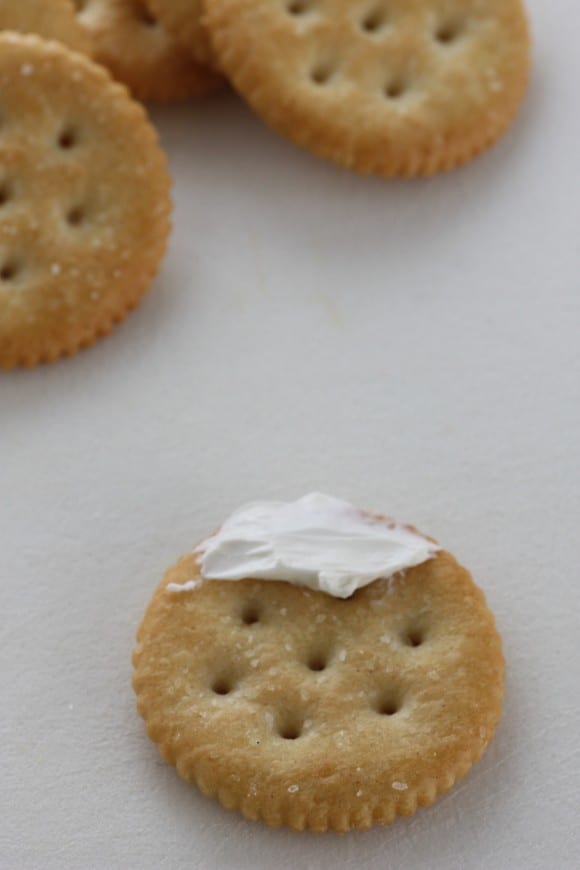 Cut the sun dried tomato in half and place it over the cream cheese for the Santa hat. You might want to cut the tomato into more of a moon shape instead of a half circle, but it's up to you.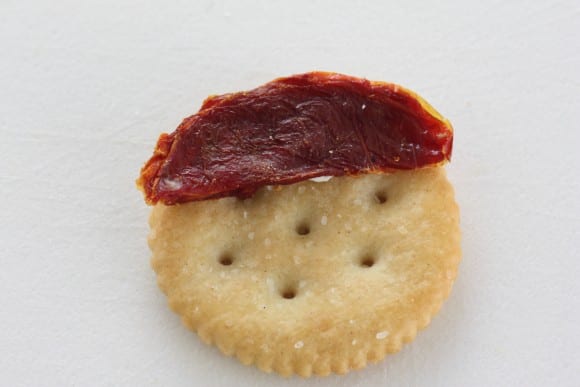 Using a toothpick, add a tiny dot of cream cheese to each current and attach as eyes. Spread cream cheese on the bottom of your cracker and attach the jack cheese beard.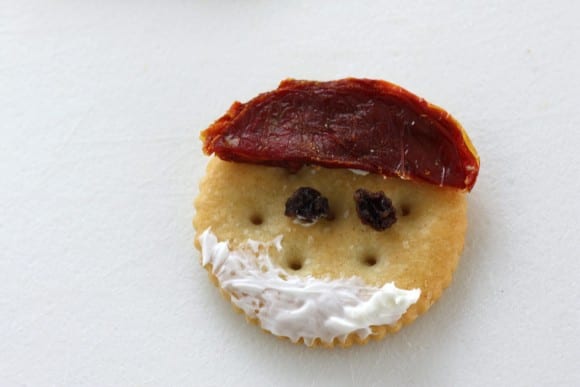 Spread a tiny bit of cream cheese on the mustache and attach it to the beard. Add a dot of cream cheese to the pom pom and attach it to the hat.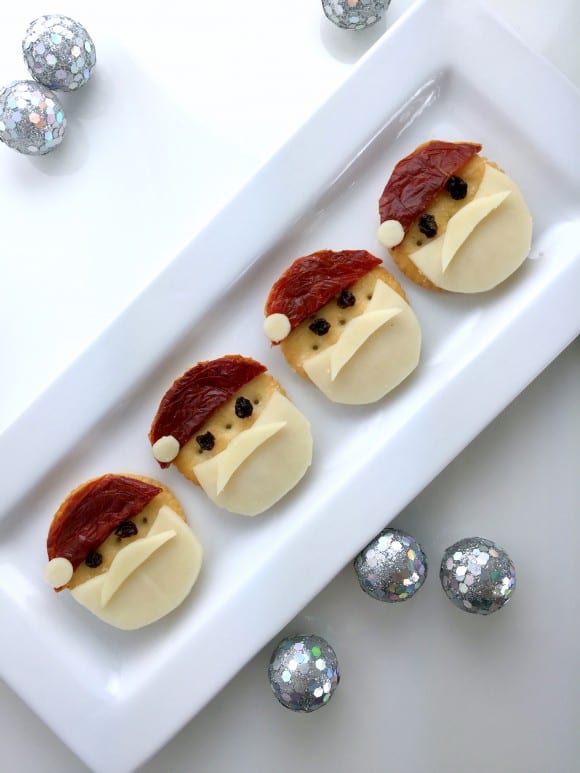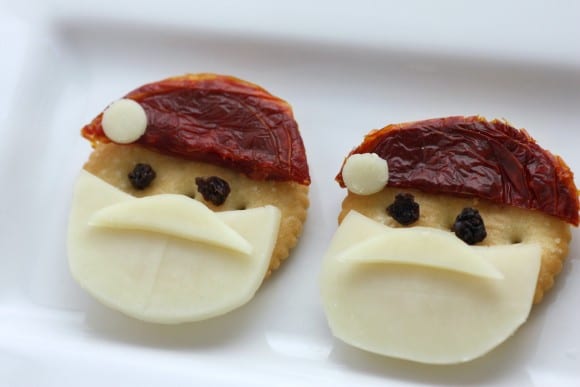 There you have it! Aren't they cute?!
PIN IT FOR LATER:

TIPS: To get the right size pom pom, I cut them them out using the inside of a pen holder and then popped them out with a long skewer. Here's a stencil to download. Use it to trace with a knife, the cheese beards and mustaches that fit onto the crackers. If you make some of your own, please send a photo to jillian(at)catchmyparty(dot)com. I'd love to see how yours turn out!