Picking an awesome party favor for your Minecraft birthday party can be tricky, which is why we've rounded up the 13 best Minecraft party favors to help you find the perfect one for your party!
Check out all our incredible ideas, such as keychains, bottles, mugs and so many more…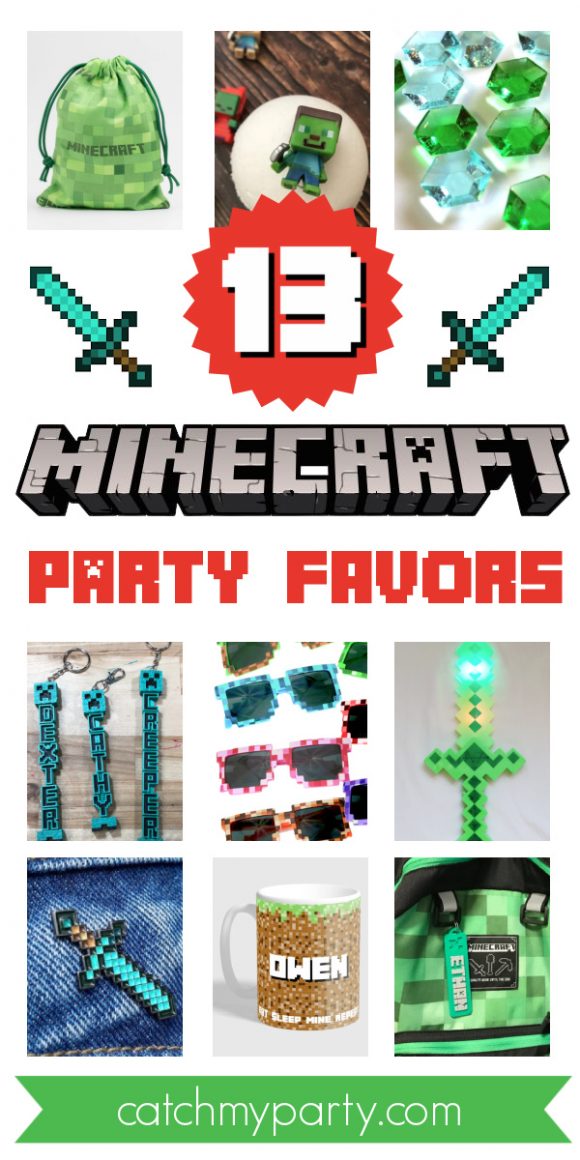 We've so many great party favor ideas that you'll be spoiled for choice.
Check out the 13 BEST Minecraft Party Supplies!
Kids are going to be blown away by this light-up 8-bit pixel flashing LED diamond sword with fun sound effects.
All computer games geek and wiz kids are going to want to spend hours playing with their very own Minecraft sword!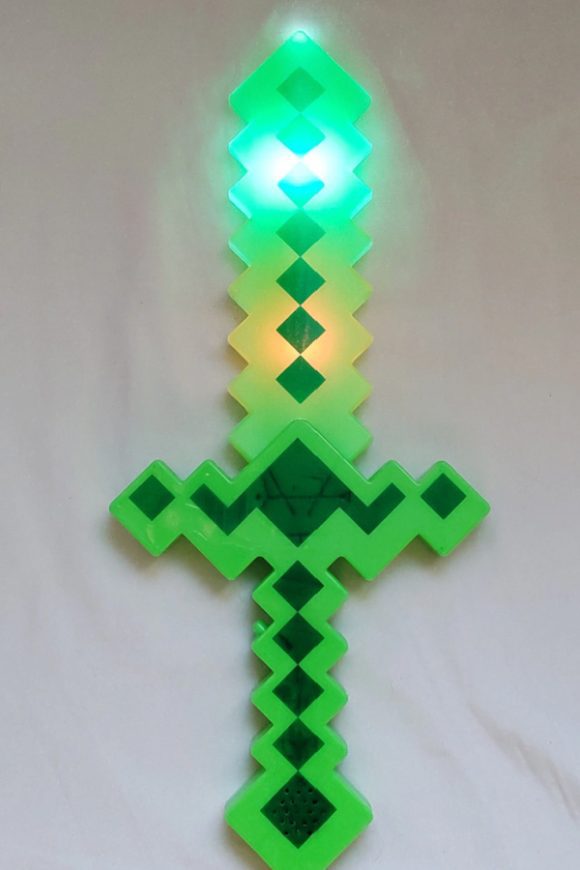 Treat your guests to a special Minecraft bath with one of these awesome Minecraft bath bombs.
Each bath bomb comes with a surprise toy character, so once the fun fizzing ends each child gets a toy they can keep and play with.
The bath bombs are made with pure-grade therapeutic essential oils and only natural and organic ingredients.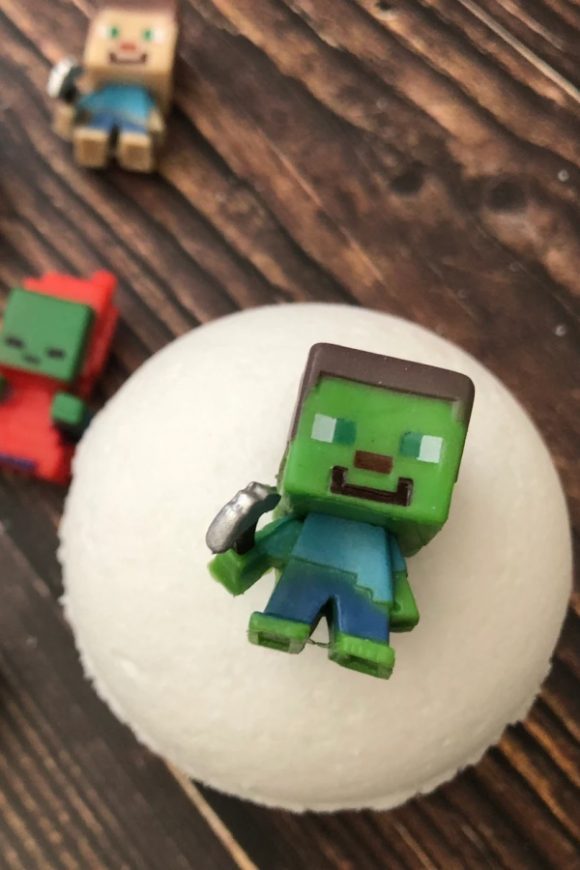 All avid readers will know that bookmarks are essential to mark your place in a book, so these Minecraft character Pearler bead bookmarks are a great party favor for kids that love both reading and everything Minecraft!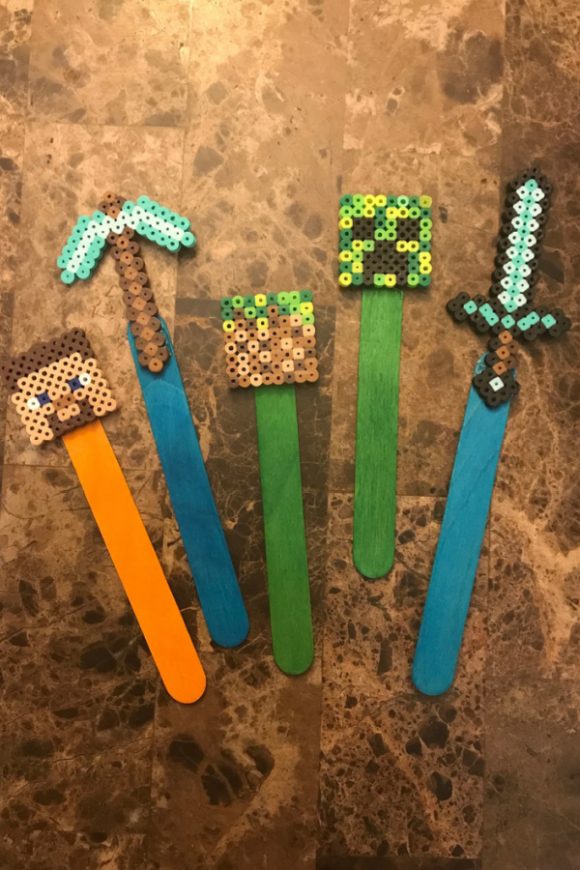 Gems are an important part of Minecraft, which is why these emerald candy jewels will look amazing in a little bag with a fun label.
You can also add them to cakes and cupcakes to make your party food more on-theme.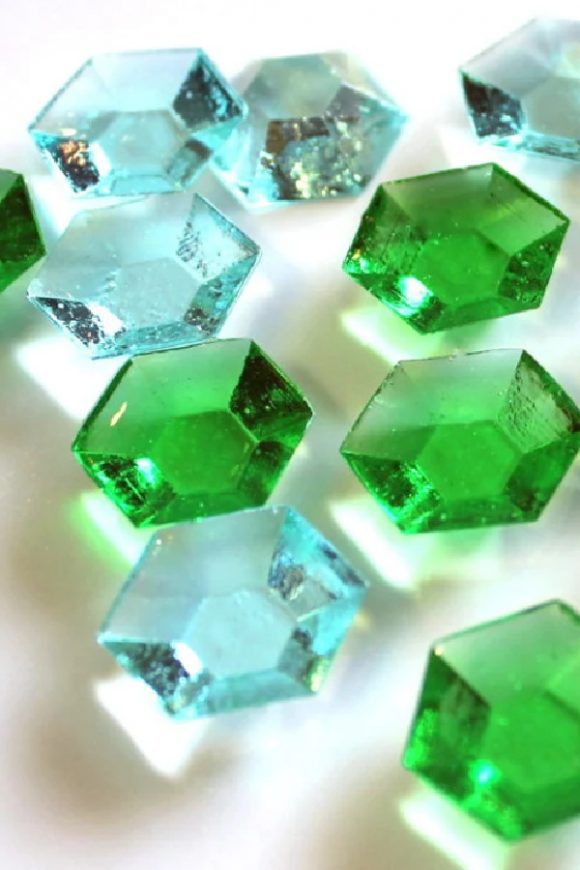 If you are looking for a Minecraft party favor that can double up as a photo booth prop too, look no further!
These 8-bit pixel sunglasses are just what you need. They come in a number of bright colors and are just what kids need for the summer.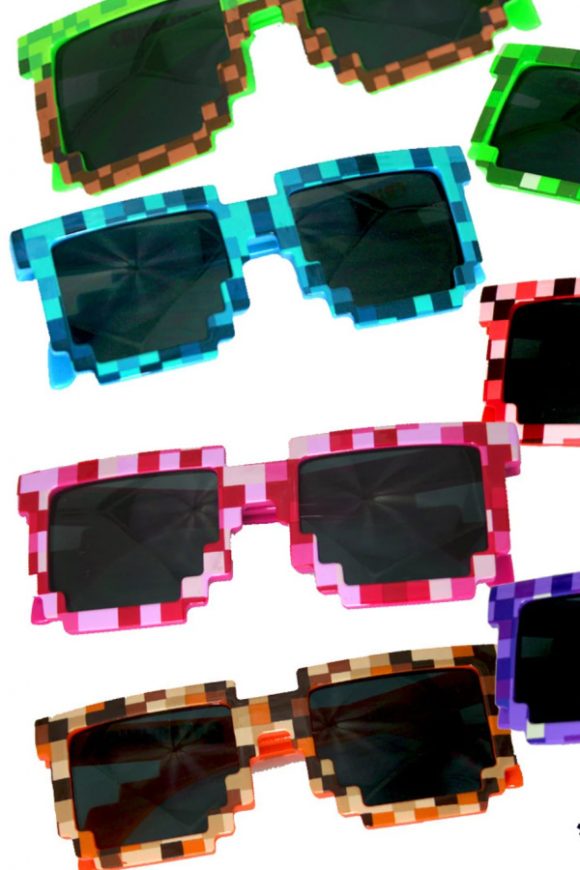 You can never have too many bootles and these personalized Minecraft character ones are just what your guests need.
Each bottle is shatter-resistant and made of 100% BPA-free copolyester so that it can withstand sub-freezing and boiling temperatures. The twist-on lid features a clear flip-up spout with a sipper straw.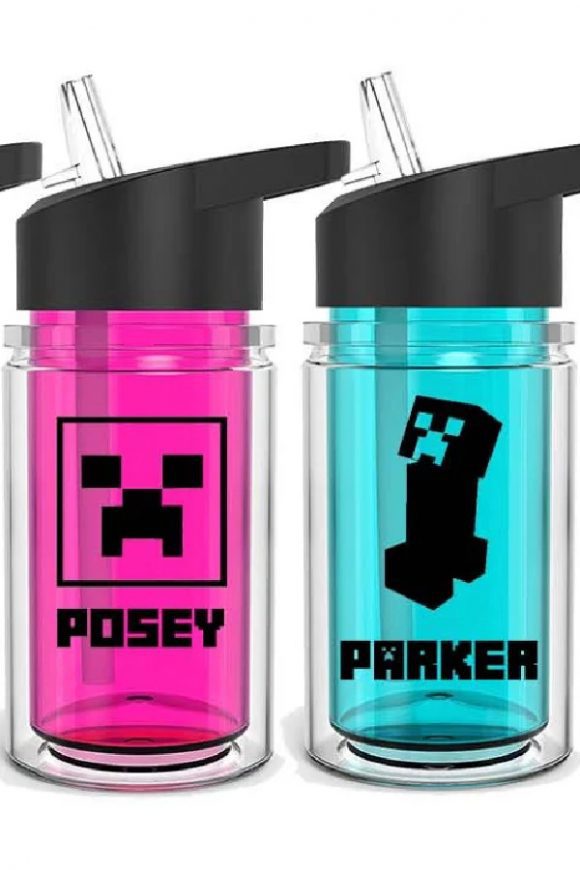 This personalized Minecraft mug is such a fun party favor.
Your guests can use them to drink warm drinks or they can place them on their desk to store pens and pencils.
They really can't go wrong!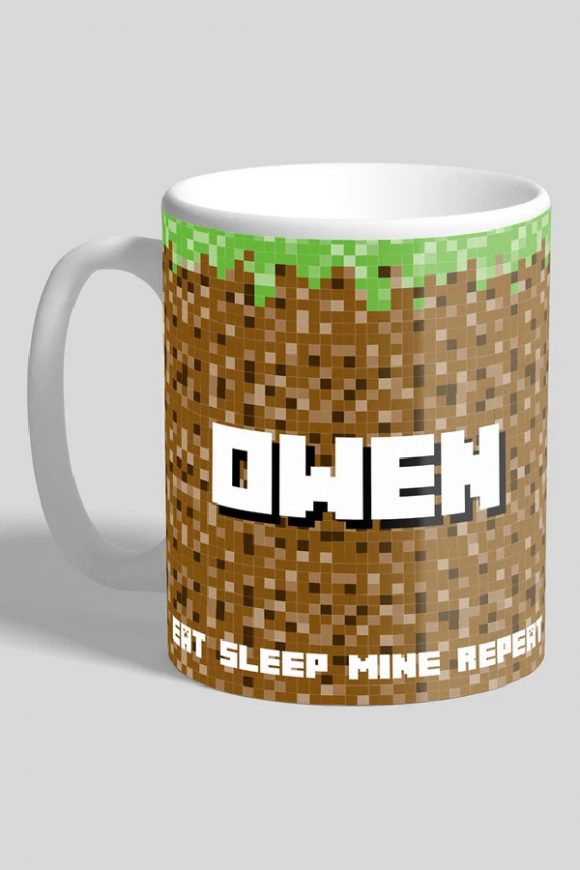 This next Minecraft party favor is a cool fashion accessory that your guests can pin to their jackets or backpacks.
Your guests are going to love these Minecraft Diamond Sword Pins!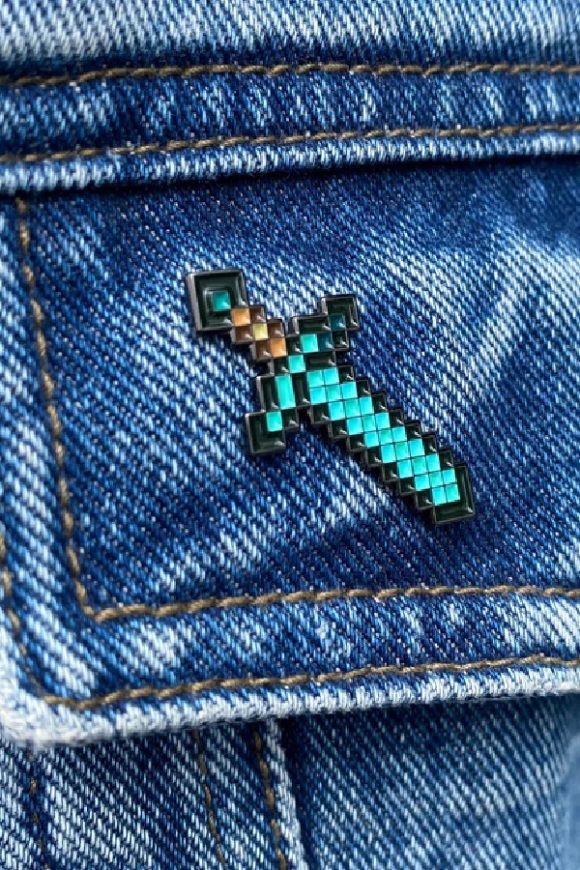 These personalized Creeper keychains are fantastic and are such a cool Minecraft party favor.
Your guests can add them to tag their school bags or even their keys.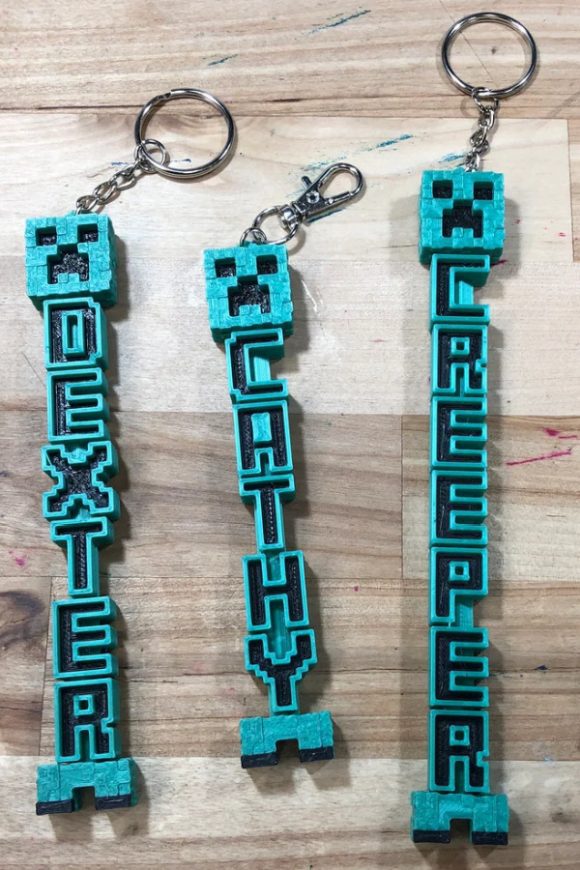 Perler beads are great for creating pixel-like crafts, which is why these Perler bead Minecraft keychains are so cool.
You can choose from a bunch of different Minecraft characters that be used on backpacks, keys, and goodie bags.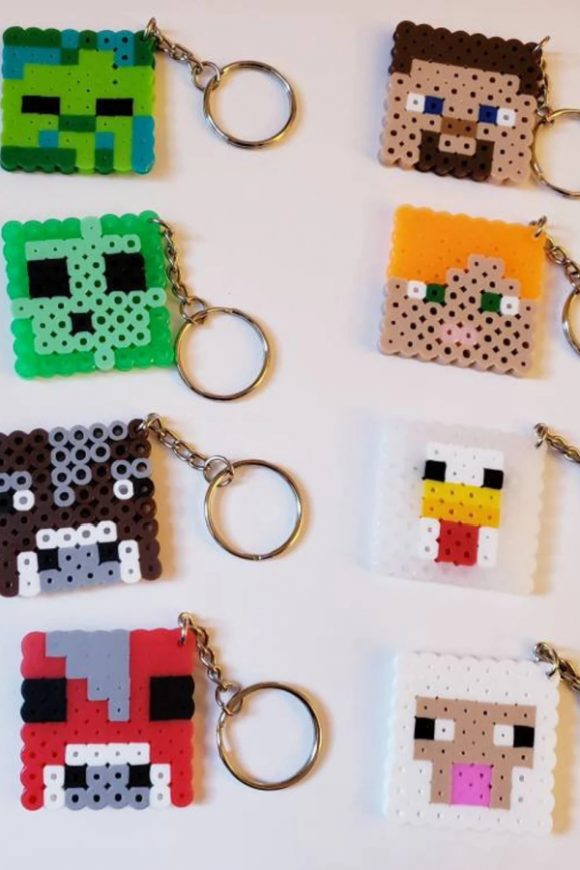 With the help of this personalized Minecraft luggage name tag, your guests will never get their backpack, lunchbox, or other items confused with anyone else's.
It's such a practical party favor that your guests will appreciate.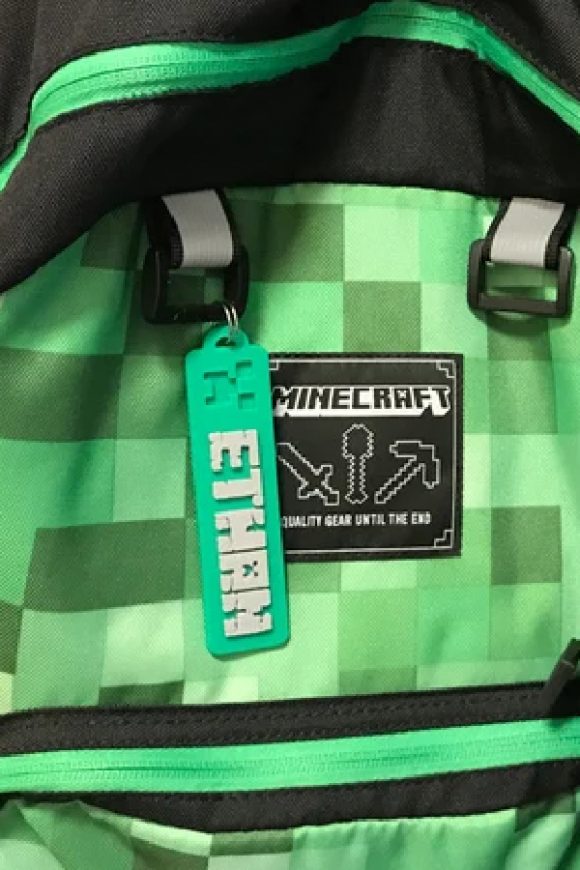 Fill this Minecraft drawstring bag with a bunch of goodies that they can take home with them, and later re-use in numerous situations.
It's just what any Minecrafter needs!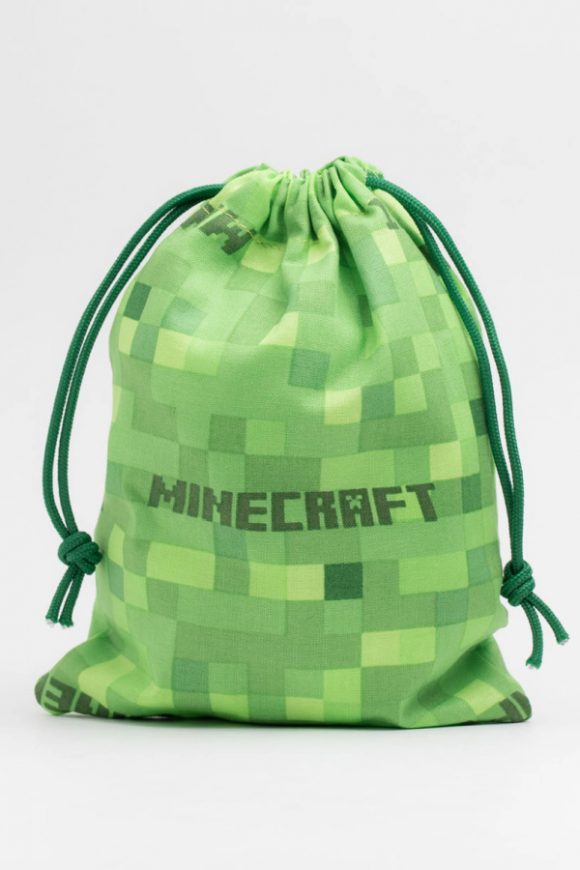 Don't miss these other Minecraft party favor bags.
The fabric has a bunch of Minecraft characters and it's just what you need to send kids home with a smile on their faces.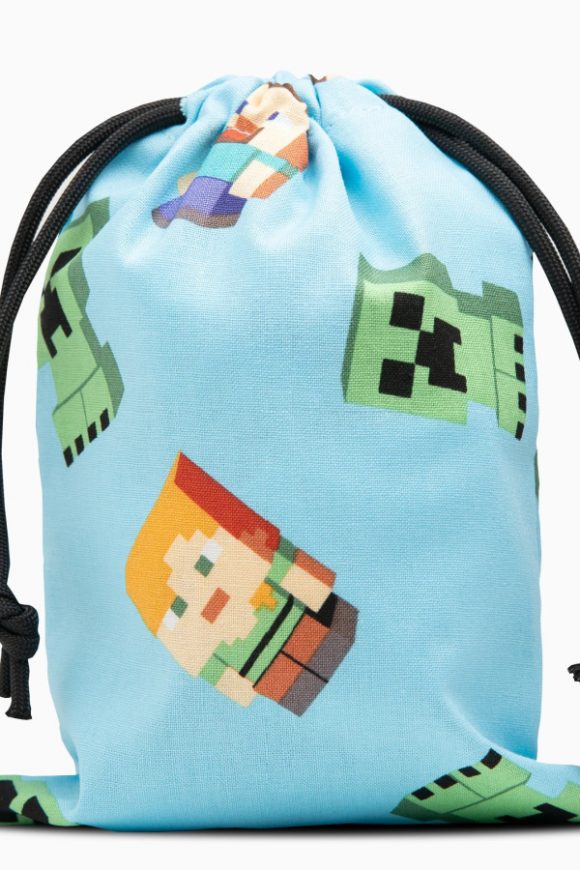 Need more Minecraft party ideas and crafts?
For more inspiration, check out all the stunning Minecraft birthday parties on our site, and check out these Minecraft party supplies from vendors with listings on Catch My Party!