To help you plan the perfect baby shower we've round up the best printable baby shower planners we could find.
Planning a baby shower can be a big task.
There is just so much to do. You can quickly start to feel a little overwhelmed.
Don't you worry… we have you covered and are here to make the whole process easier.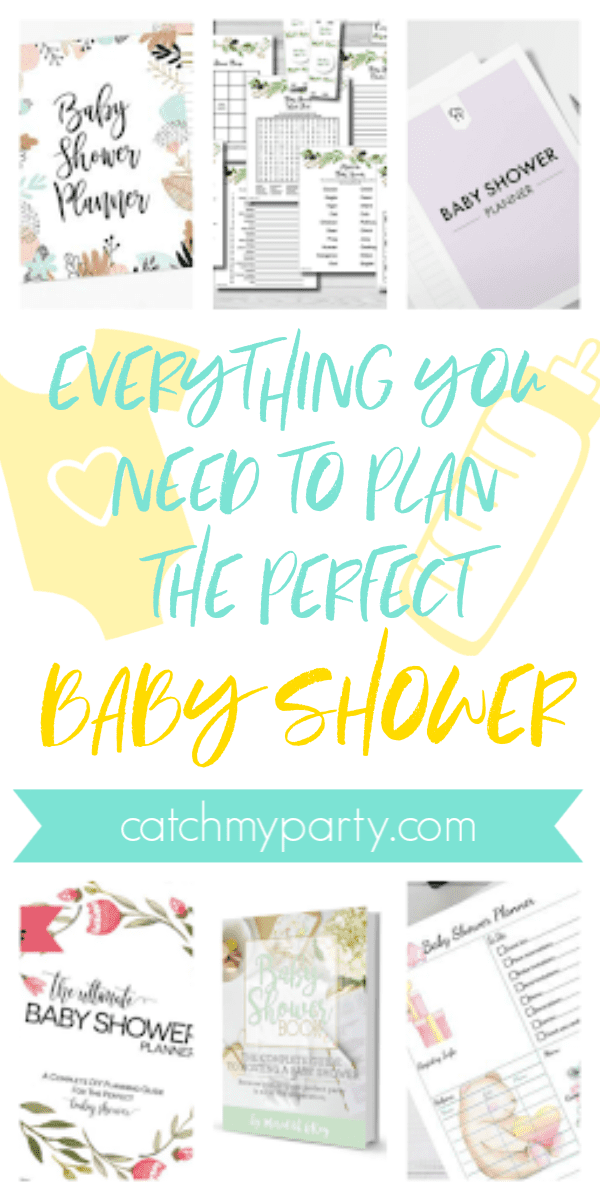 We've found a bunch of different themed bundles offering all sorts of printables that'll help you create a dream baby shower that everyone will love!
Everything You Need to Plan the Perfect Baby Shower!
Let's get started.
Plan the perfect baby shower with this wonderful raindrop themed printable planner.
The kit includes a bunch of useful checklists: to-do list, guest list, time and place, theme, supplies, menu, activities, layout, budget, and gift log.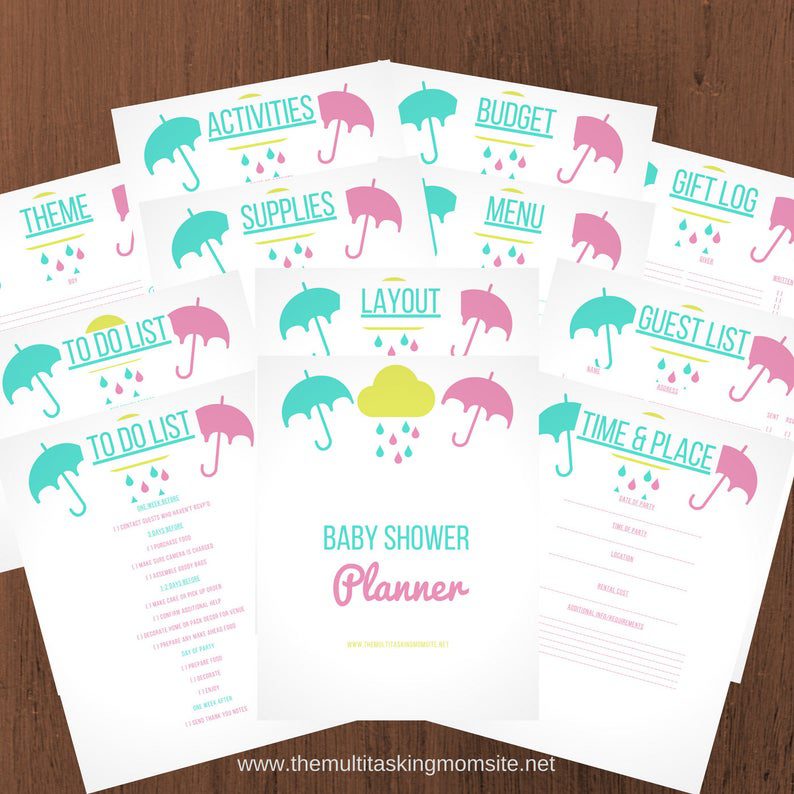 This floral planner has everything you could need for a dream baby shower.
It has everything you need to keep organized and not get swapped over.
The pack includes an inspiration board page for you to add your favorite Pinterest, blog post and magazine images.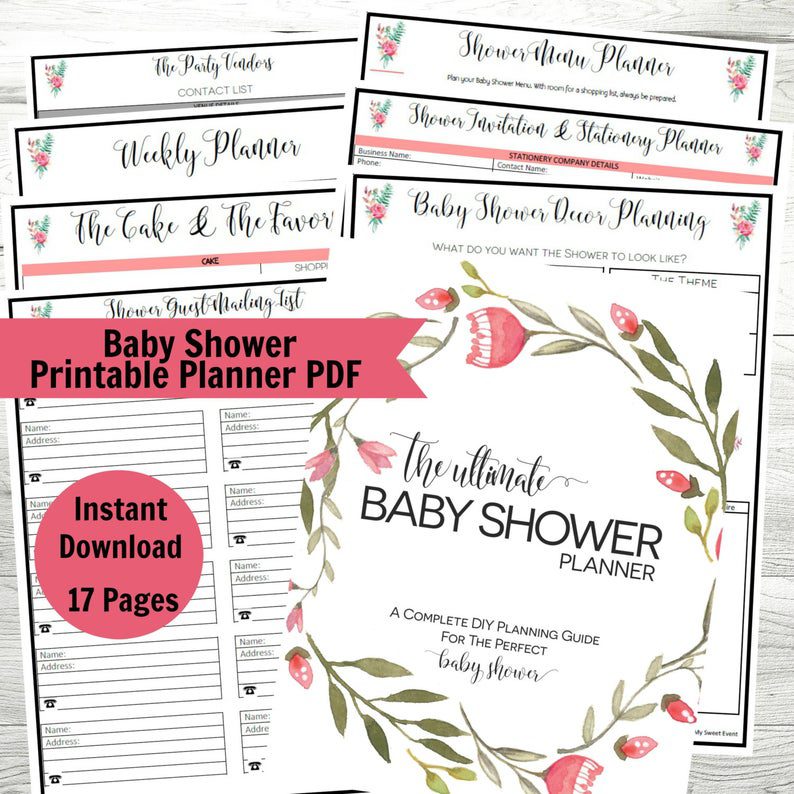 This gorgeous woodland themed printable baby shower planner is just what you need to create a memorable baby shower!
The pack includes a shower organizer, a timeline checklist, a guest list planner, a party budget worksheet, a gift list record, a planner for games, party favors, food, and refreshments, and a baby shower decoration planner.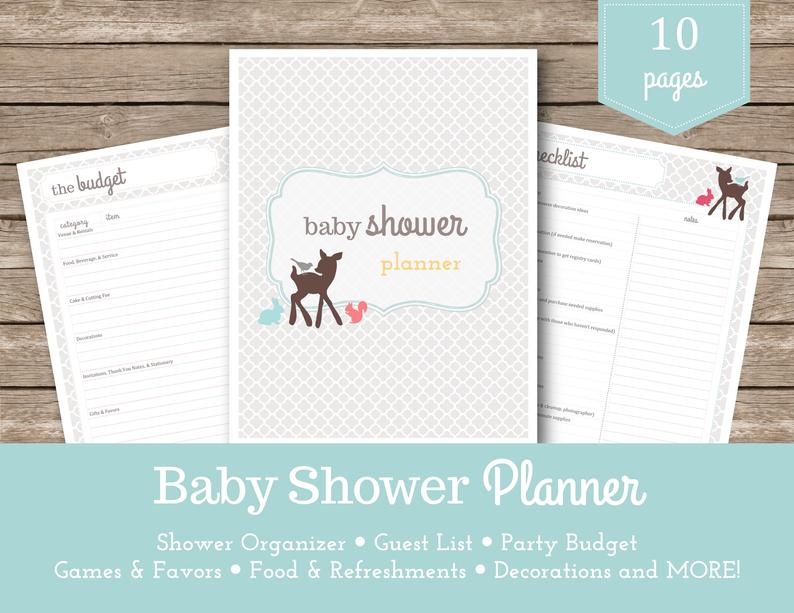 If you are looking for something a little simpler this 2-page baby shower planner kit is just what you need.
Included in the pack is a printable pdf document baby shower planning checklist and a baby registry checklist.
This 13-page printable gender neutral baby shower planner has everything you need to be organized and for the plans to go smoothly.
The pack includes sheets to help you with activities, decorations, a food and grocery checklist, a cake and favor planner, a guest list organizer – a notes page, a to-do list, and a baby shower calendar.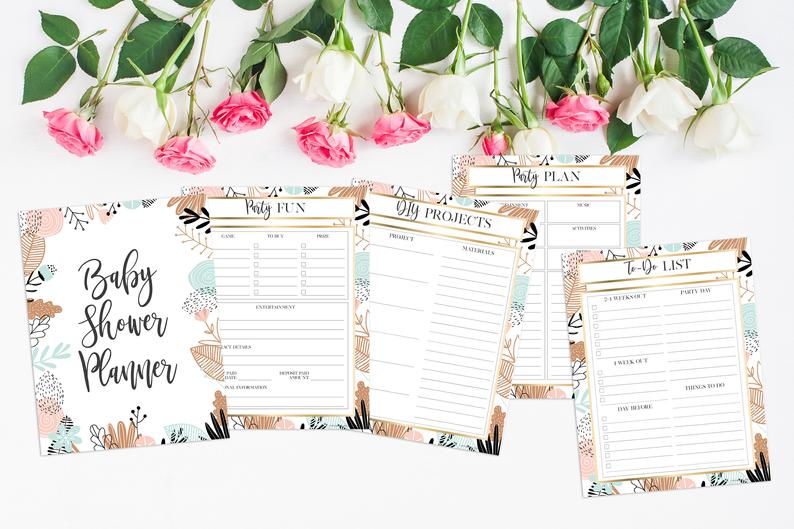 If you're looking for a planner with a sweet design you've got to take a look at this one!
This cute bear printable planner is adorable and includes everything you need to plan a gorgeous baby shower.
The 9-page planner includes a cover sheet, a guest list, a gift list, a budget worksheet, a party decorations checklist, and a day-of checklist, plus extra pages.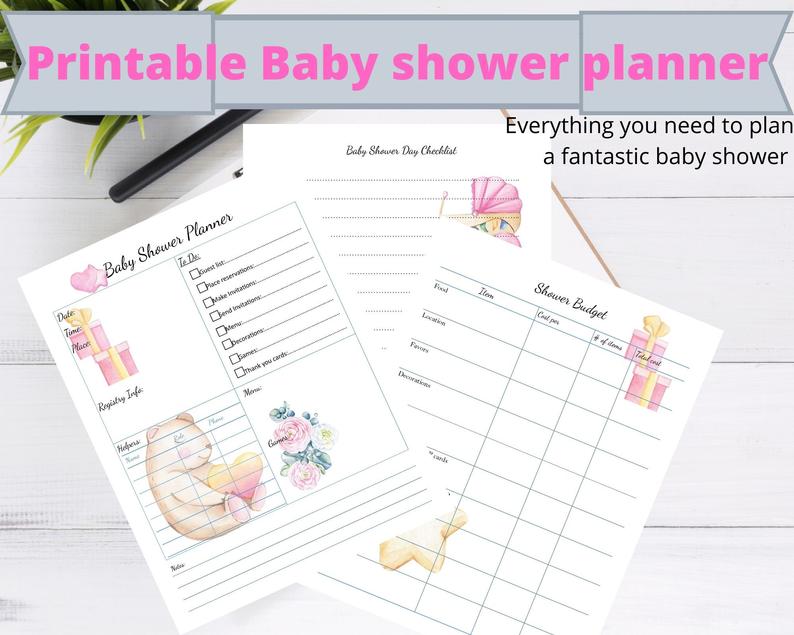 To be spot on trend you can use this gorgeous llama baby shower planner.
It's designed to help you track all your essential jobs.
This printable set includes a baby shower checklist and a mommy-to-be planner to help you with the invitations and gifts.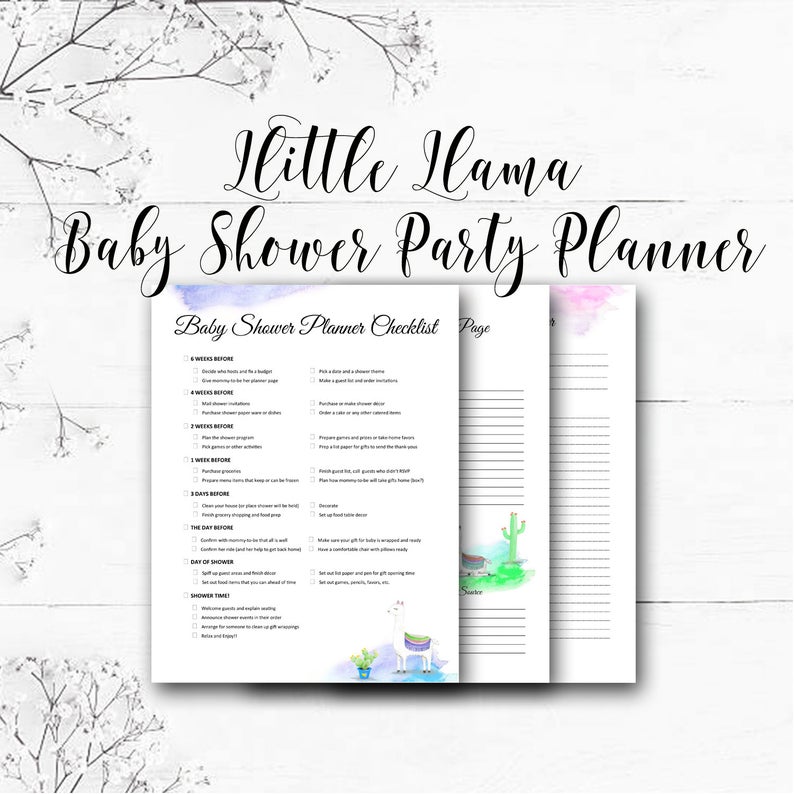 This ebook baby shower planner is an essential guide to hosting the perfect baby shower!
Designed to help you with the planning, prepping and hosting of your dream baby shower, this 48-page ebook guides you through every single step of the process.
This all-in-one" package includes a printable planning toolkit and 20 pages of baby shower games and activities.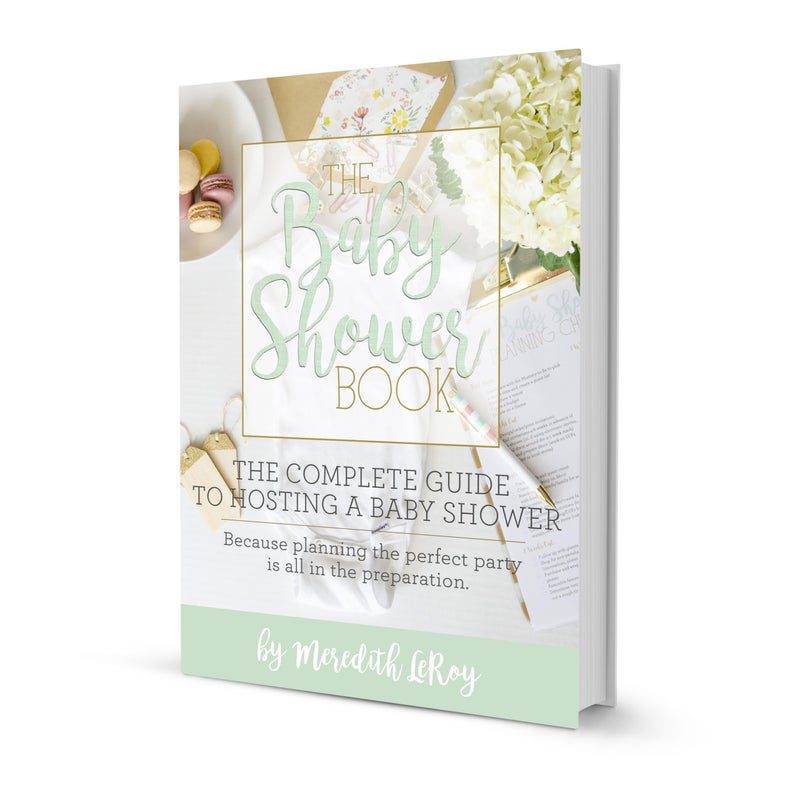 For a stress-free solution to planning a baby shower take a look at this minimalist planner that helps you with the party menu, grocery shopping, entertainment, budget, etc.
It even includes a seating plan and recipe sheet!

To finish off our list we have this gorgeous printable baby shower planner.
It comes with some baby shower planning organization sheets, some printable favor tags, raffle tickets, thank you cards, and 8 fun baby shower games.
You are going to love it!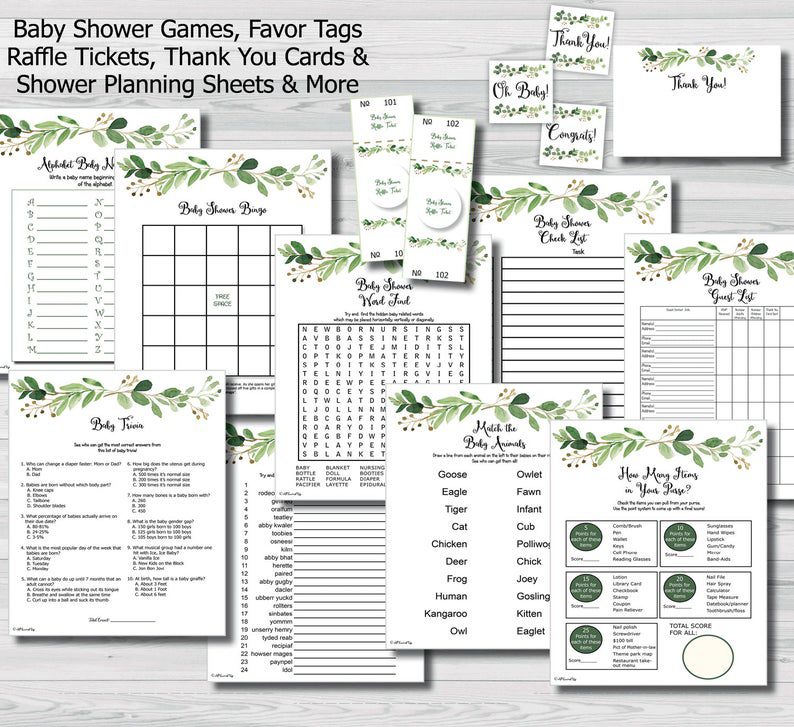 Need more baby shower party ideas?
Need baby shower craft ideas?
Need free birthday party printable decorations?
For more inspiration, check out all the stunning baby shower on our site, and check out these baby shower party supplies from vendors with listings on Catch My Party!
**Some of these links may be an affiliate and we might make a small commission if you click and purchase.