Circus parties are such a fun theme for birthdays, baby showers or even a baptism. To help you decorate your circus party we have this amazing set of FREE circus printables.
The printables will suit whatever type of party you are hosting, and will definitely make your party pop!
To use these FREE circus printables all you need to do is download the set, cut them out, assemble and you're ready to create a fantastic party.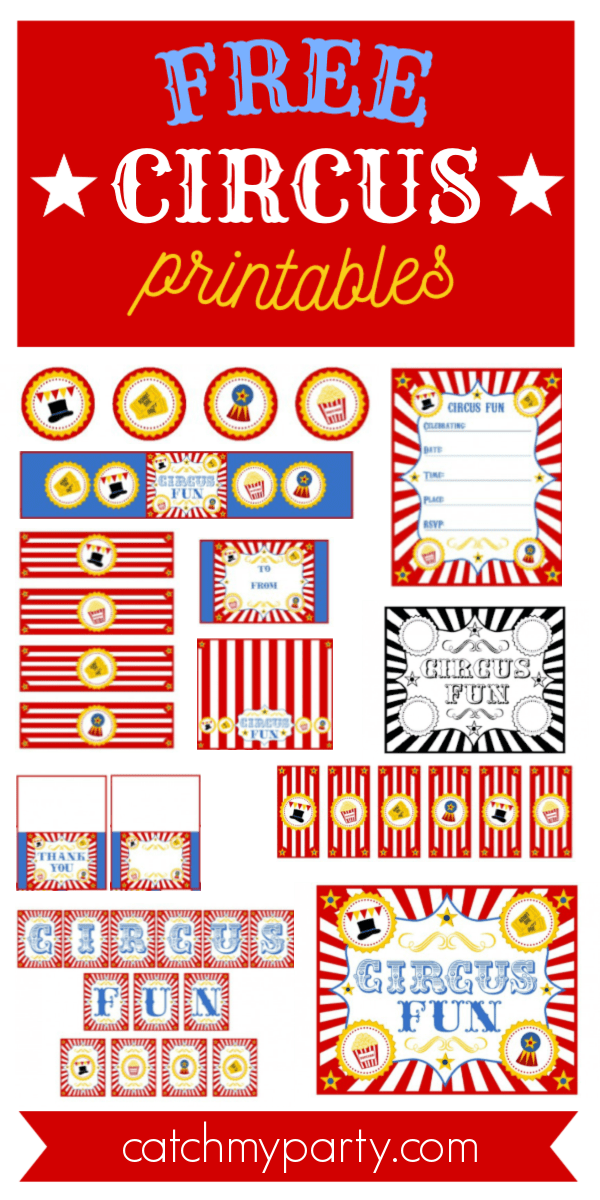 If you need circus game ideas, we've got you covered!
The circus collection includes: a welcome sign, circus invitations, circus cupcake toppers, a banner and mini banner, water bottle labels, mini candy bar wrappers, circus gift bag tags, thank you and menu/place cards, circus treat toppers, napkin rings, gift tags, and a circus coloring sheet.
Check out the individual FREE circus printables below…
Decorate your party with this awesome circus poster.
Place it at the entrance of your party to welcome everyone in.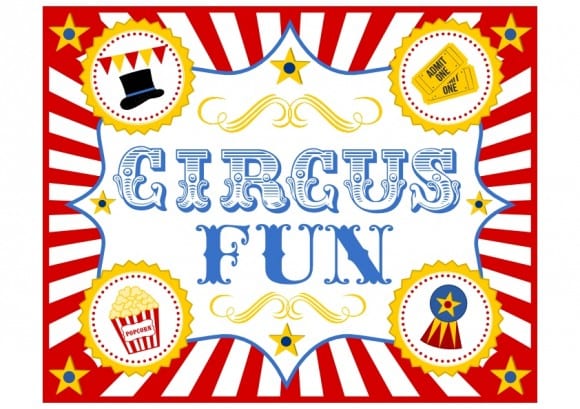 Send out these cool circus invitations to let everyone know they are invited to the party of the year: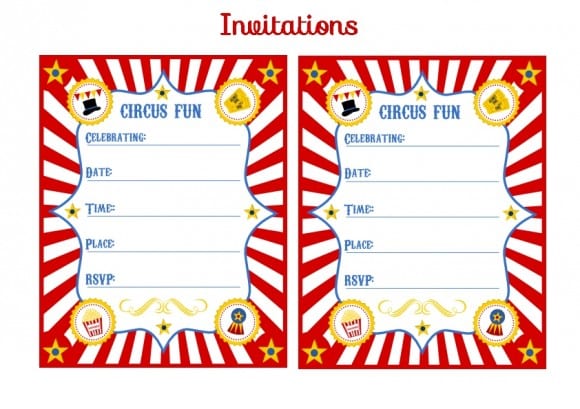 Place these cute circus-themed cupcake toppers on your cupcakes or party food: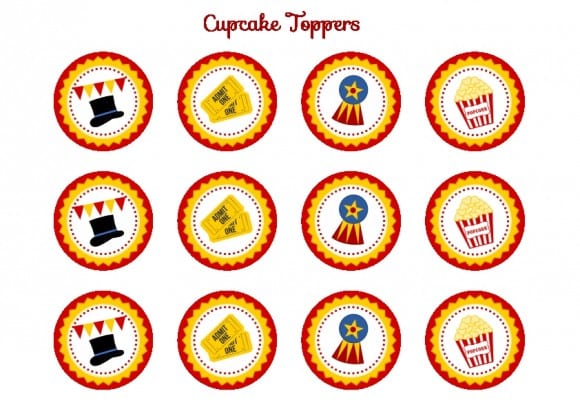 Hang up this fantastic circus banner as the backdrop to your dessert table: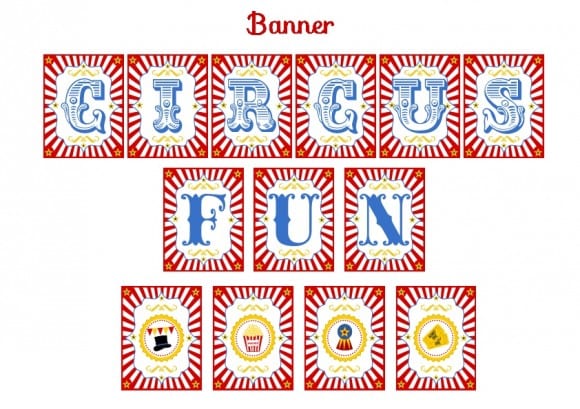 Glue these awesome circus water bottle labels to your drinks: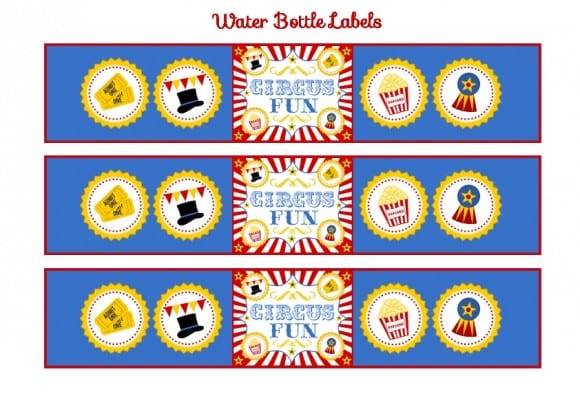 Use our circus mini candy bar wrappers to decorate the candy at your party: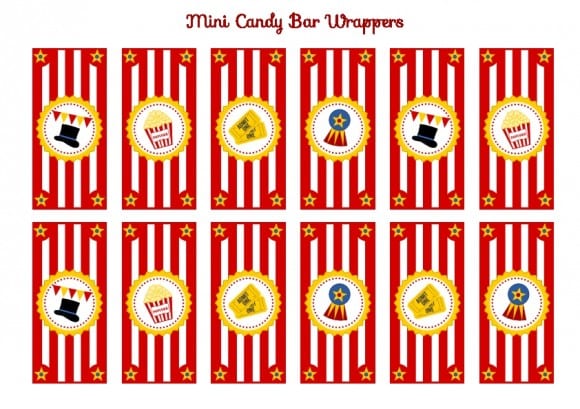 Place these lovely circus-themed gift bag tags to your party favors: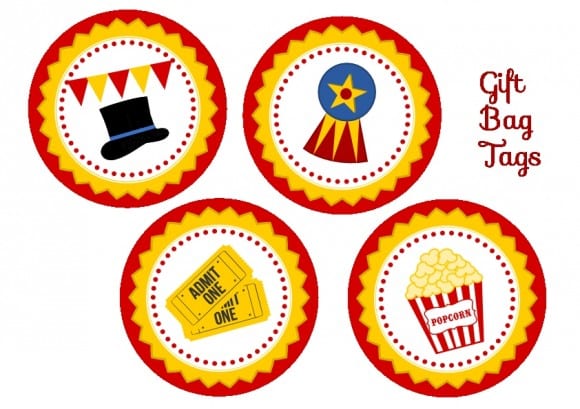 You are going to love these circus 'Thank you' and 'Menu/ Place Cards':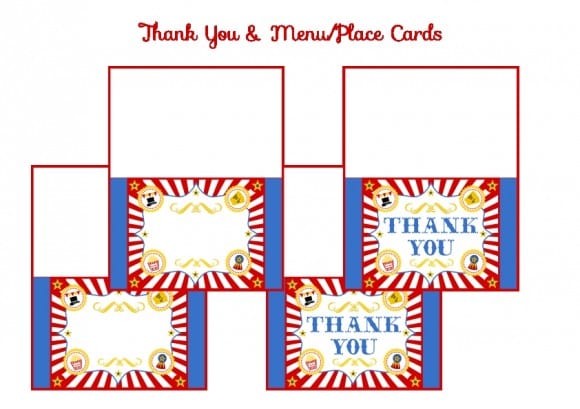 Be sure to use our incredible Circus treat toppers: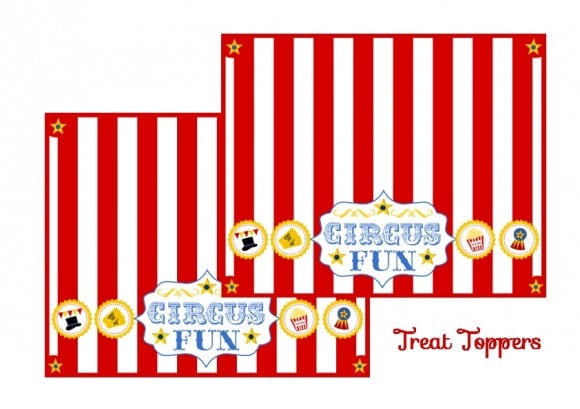 Extraordinary Circus Napkin Rings: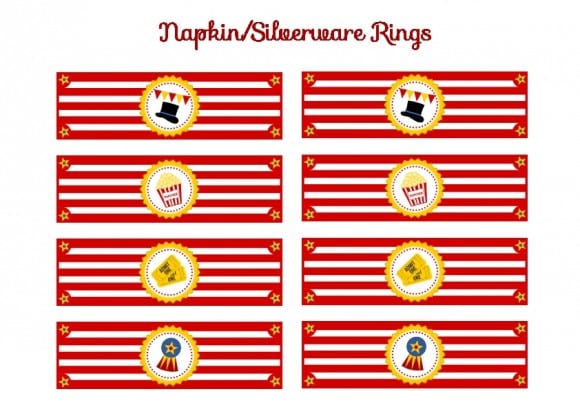 Included in our collection is this wonderful mini circus banner: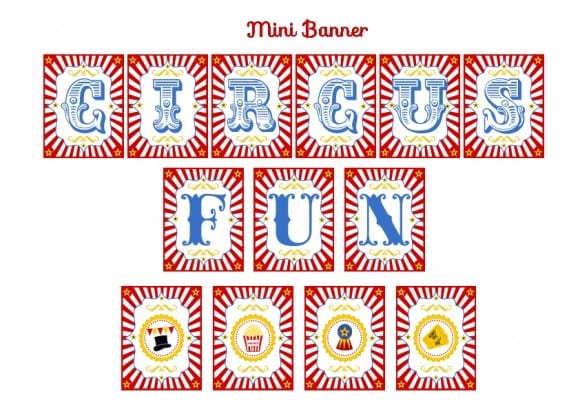 Add these circus gift tags to your party favors: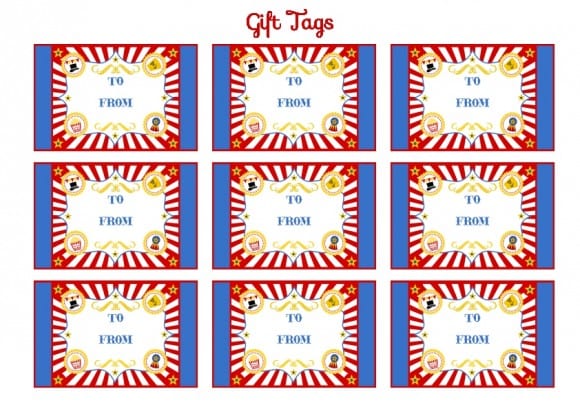 Keep kids occupied at your party with this awesome circus coloring sheet: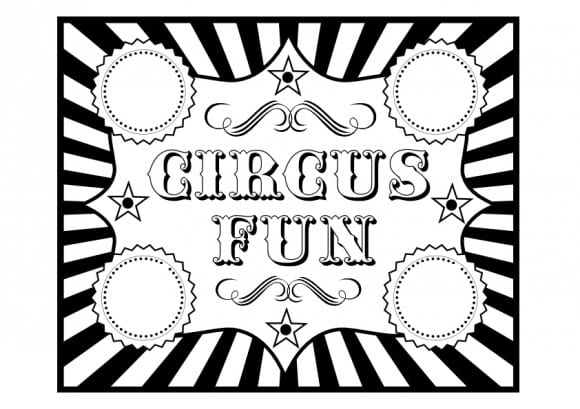 Our 5 Best Circus Party Ideas
Now that you've got our fantastic FREE circus party printables, check out our 5 best circus parties for awesome party ideas!
Going to the circus is so much fun. There's so much going on, from the animals to the clowns, and their tricks.
Celebrate your birthday with a circus themed party to remember!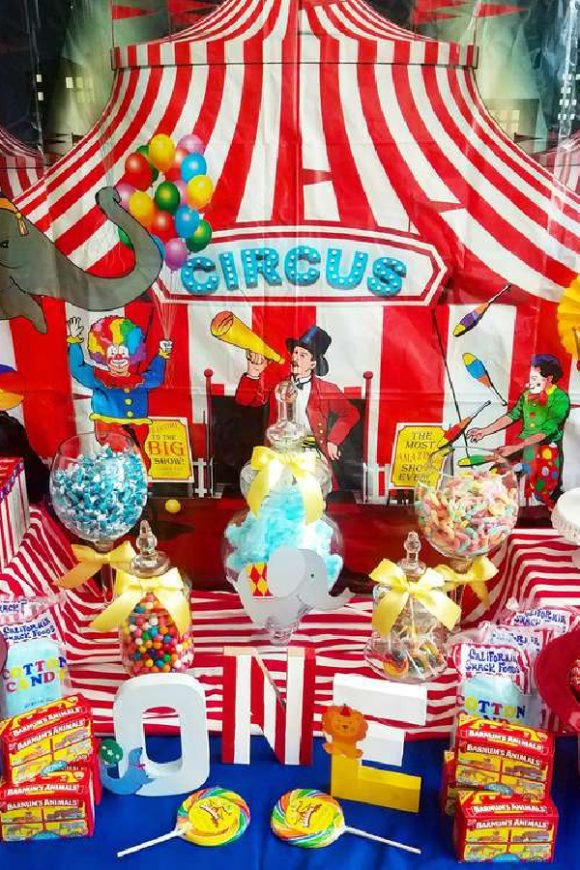 Carnivals are a great excuse to get together with family and friends and enjoy a bunch of games and great snacks.
Set up a bunch of carnival booths in your backyard and serve popcorn, candy apples, and corndogs!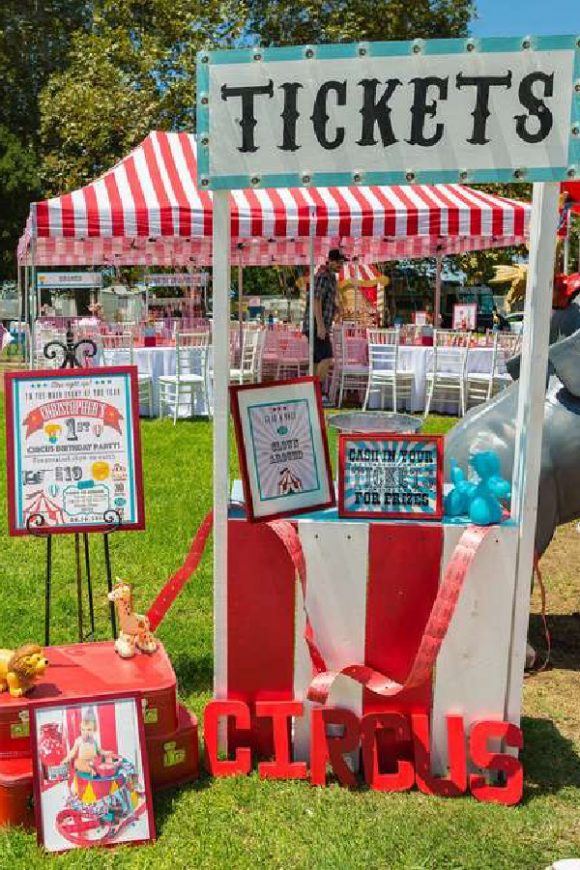 If you love the movie Dumbo, how about throwing a Dumbo-themed circus party?
Go overboard and decorate with as many animals as you can. Don't forget to add a red and white striped tent too!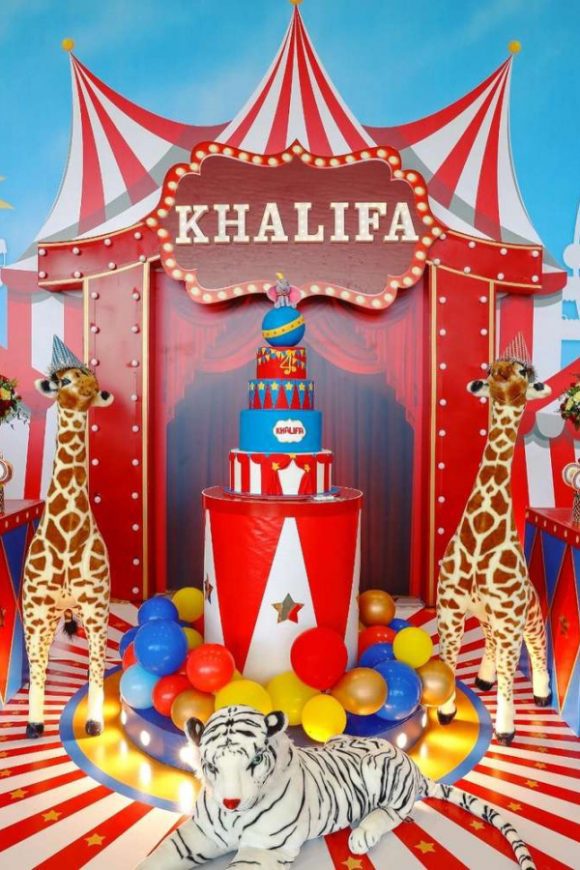 Go back in time and treat your guests to a vintage carnival-themed party, complete with bearded ladies and strong men.
It's a great way to throw a circus party but with a twist.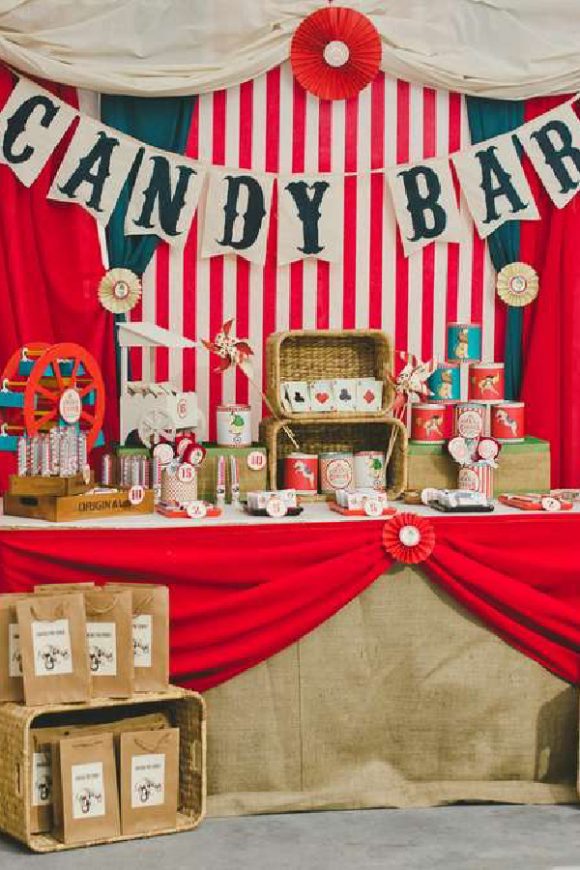 Girls love circus parties as much as boys so go all out and host a pink girle-themed circus party.
Give it a delicate look by using lots of pink and gorgeous balloons!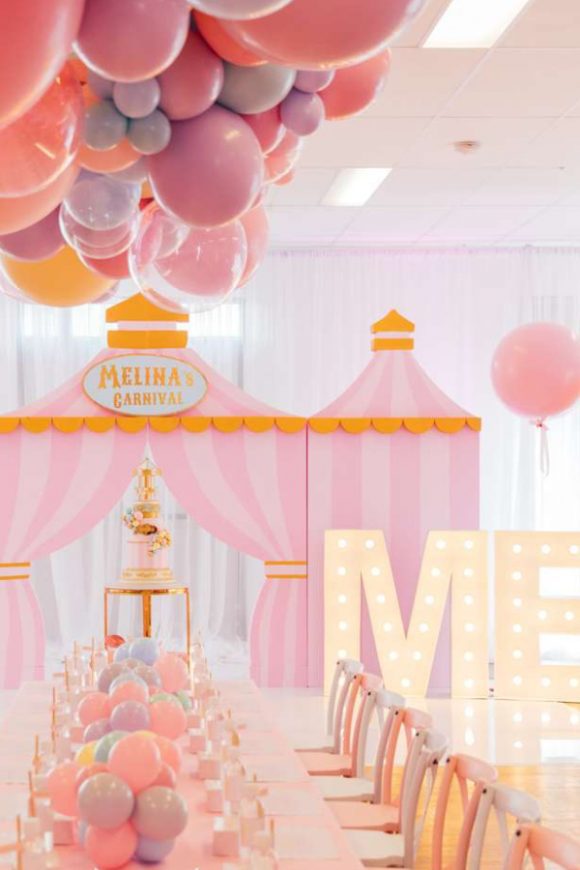 For more inspiration, check out all the stunning circus/carnival parties on our site, and check out these circus/ carnival party supplies from vendors with listings on Catch My Party!
Need circus/carnival party ideas?