Halloween is fast approaching and with it comes fun Halloween celebrations for all!
I love the idea of "BOOing" and being "BOOed" which is why I can't wait to share this awesome set of FREE "You've Been BOOed!" Halloween Printables!
For those who haven't heard about it, it's a fun way to spread the excitement of Halloween (and fun treats) among friends and neighbors.
It's a little like a chain letter mixed with a Secret Santa, and it's taking neighborhoods by storm!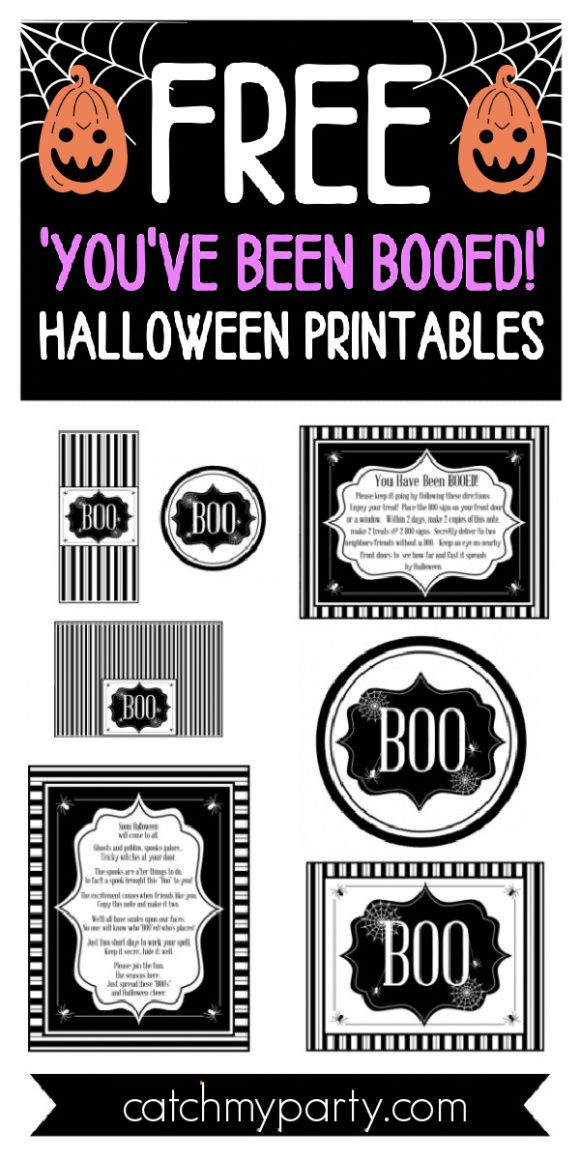 Check out this terrific set of FREE "You've Been BOOed" printables to help you spread the excitement and fun!
This collection includes: A BOO sign, BOO poem, BOO directions, cupcake toppers, large party circles, mini candy bar wrappers, and treat toppers.
If you love these Halloween printables do check out our whole collection of FREE Halloween party printables.
Please go, have fun, and let us know what it was like. I'd love to share your stories!!!
Below is the rest of the collection…
Place this "You've Been Booed" Poster at the entrance to your party: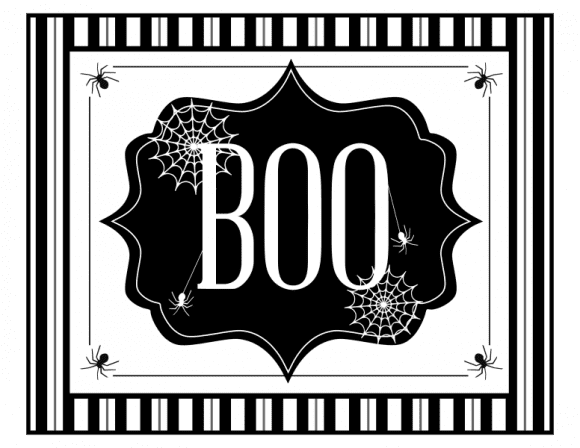 Make sure to print out these "You've Been Booed" Instructions: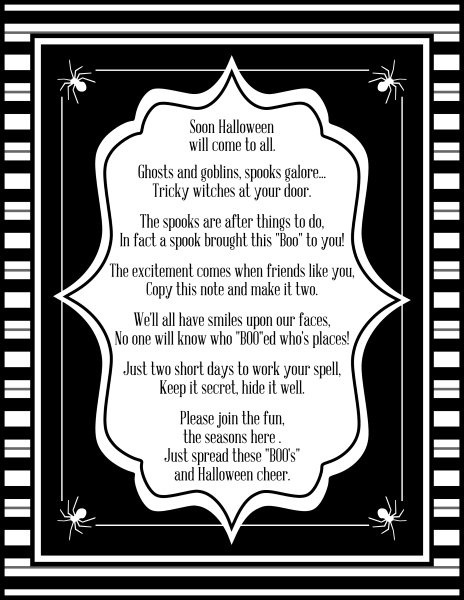 Print these cool "You've Been Booed" Explanation cards: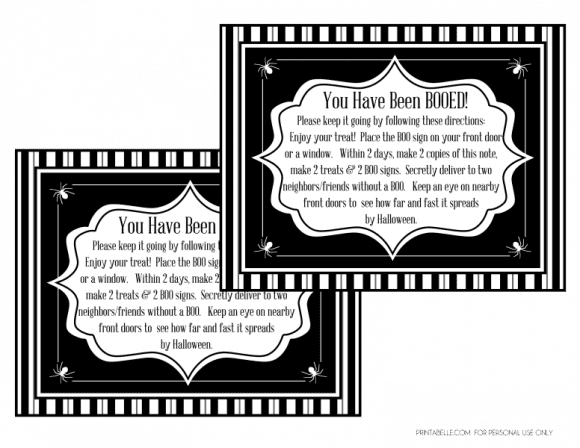 Decorate your cupcakes with these fun cupcake toppers: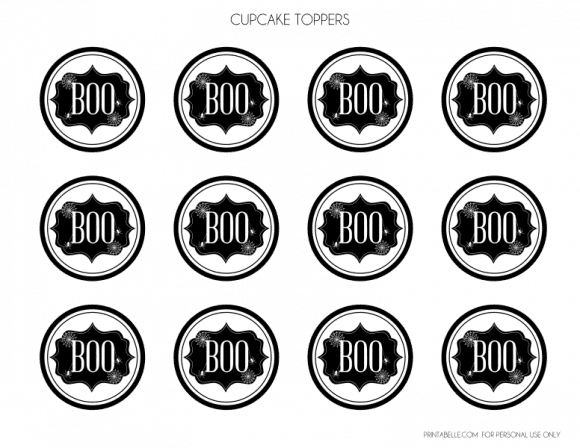 These large party circles are perfect to use to decorate your party: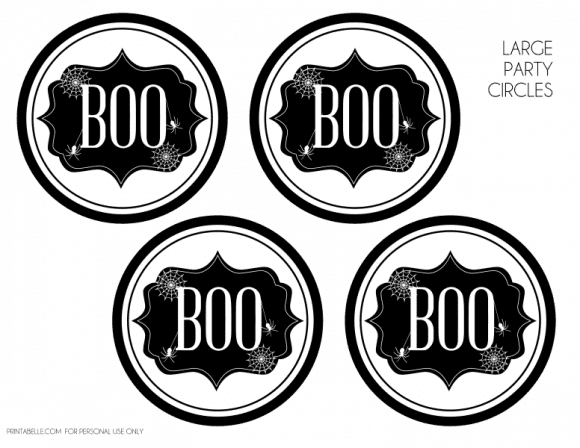 Add these mini candy bar wrappers to your candy: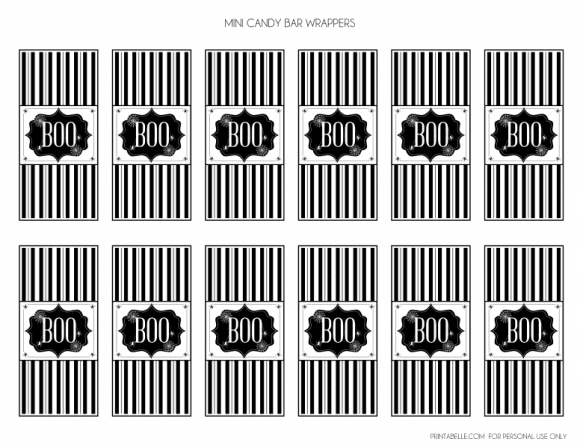 Add these treat toppers to your treats: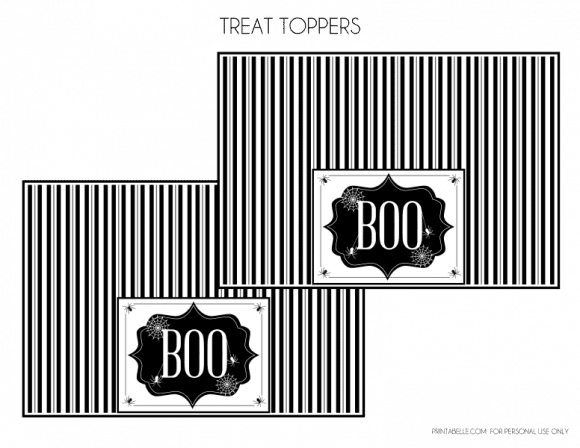 And to help you plan your upcoming parties, please take a look at all the amazing Halloween parties on our site, and our collections of free Halloween printables!
Happy Halloween!
Our 5 Best Halloween Party Ideas
For more Halloween inspiration be sure not to miss 5 of our best Halloween parties!
You are going to love our 12 Scary Halloween Party Themes
Go all out and throw a sophisticated haunted glam style Halloween party!
Decorate with blood red balloon, spiderwebs and, black and red roses.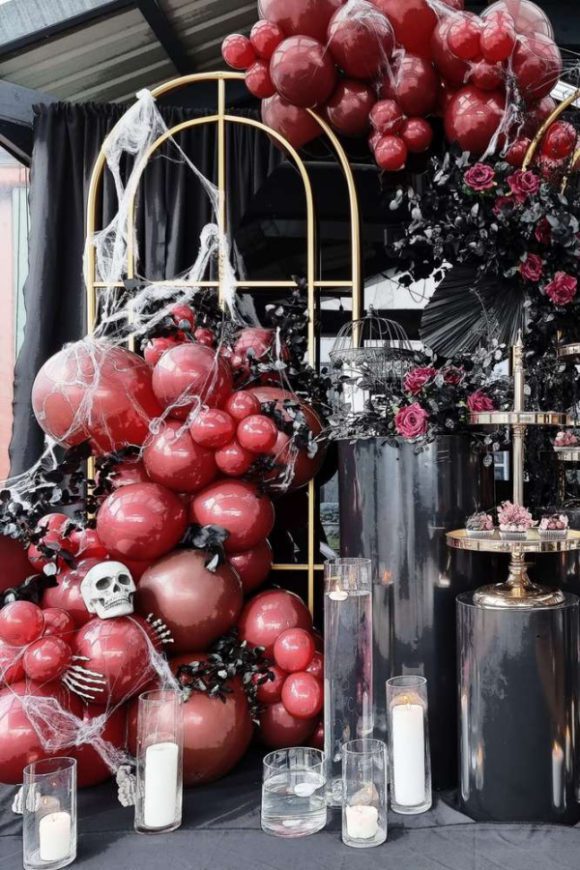 This bewitching Halloween party is great for young kids.
The 'BOO' dessert table is perfect, and the hanging witches hats and black balloon garland are fantastic party decorations!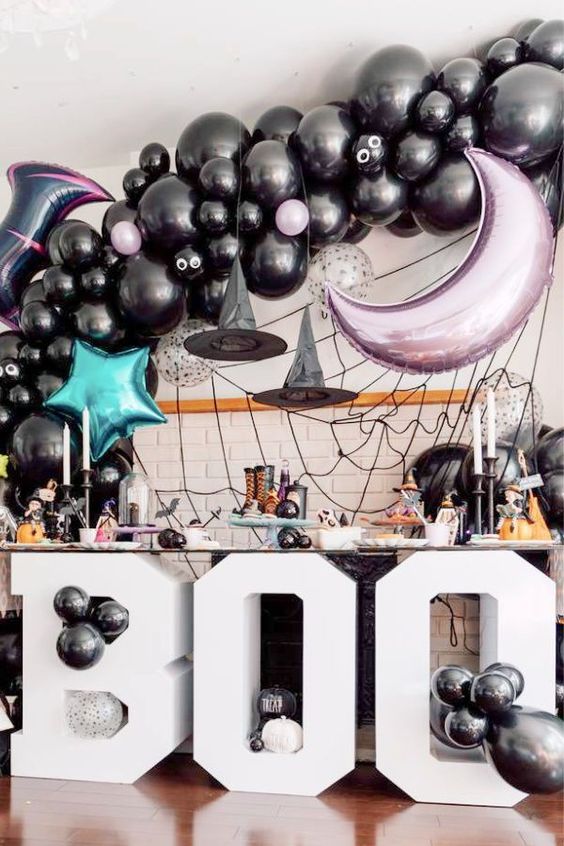 Fall under the spell of this mystical pink and black Halloween party.
Decorated with bats, spider and black pumpkins, this party isn't what you normally expect at a Halloween party but looks just as amazing!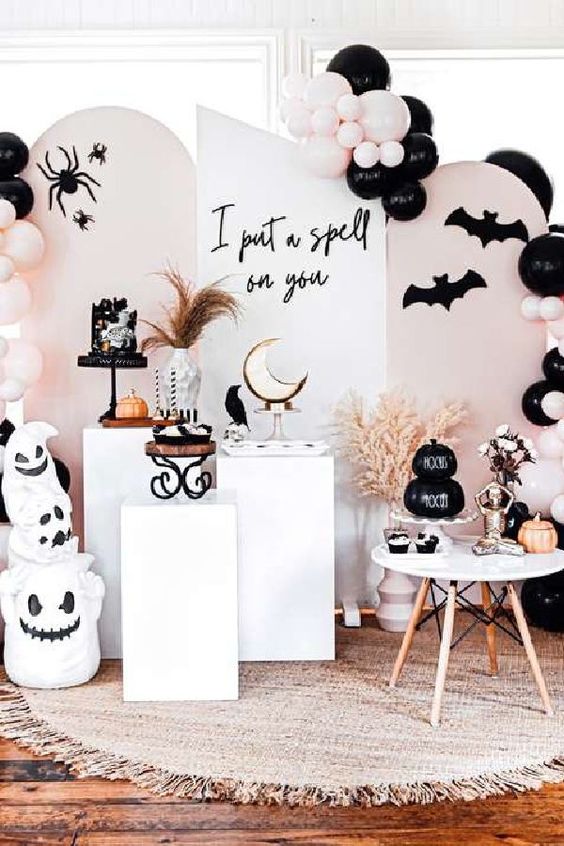 If you are throwing a Halloween party for younger children you'll want to make sure it's on theme but not scary.
This garden Halloween party includes all your usual Halloween party decorations, such as fun ghosts and skeletons, mixed in together with pastel colors and beautiful floral arrangements. Not as at all menacing.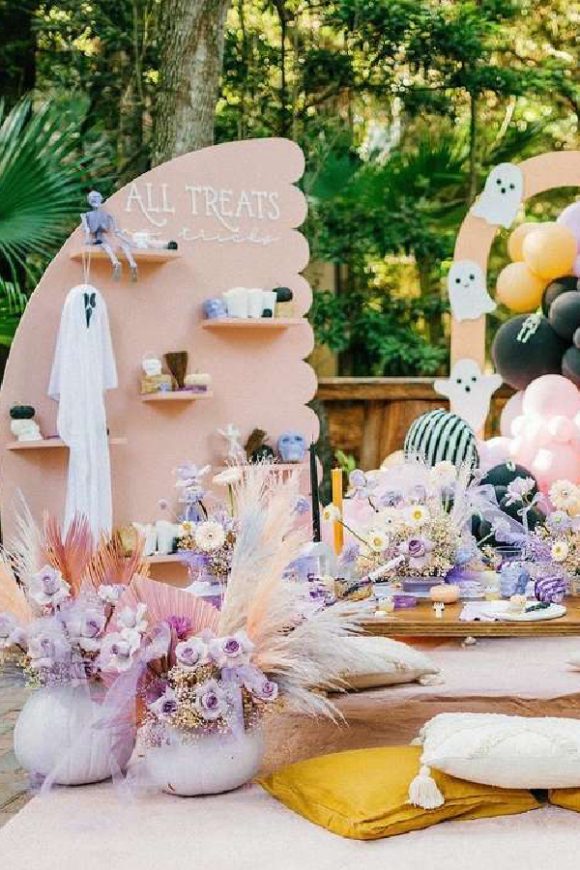 Trouble's brewing at this stunning light hearted purple and black Halloween bash.
The party is decorated with large lighted letters spelling BOO and dessert table framed with a magnificent purple and black balloon garland with scattered with bats!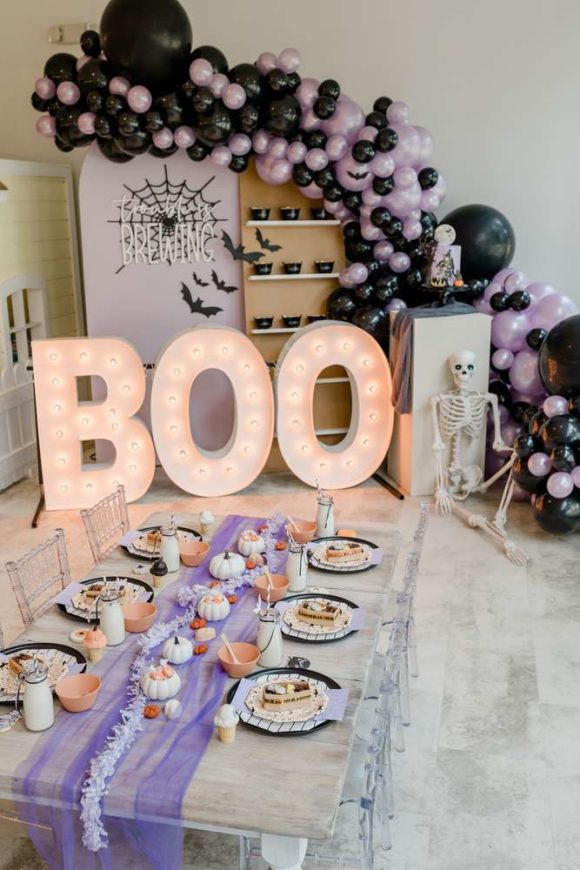 MORE HALLOWEEN POSTS YOU'LL LIKE:
Need more ideas?