Halloween is one of my favorite holidays of the year and it's such a thrill prepping for it.
Decorating a Halloween party is awesome but finding the perfect indoor and outdoor Halloween party decorations can be challenging.
Check out the best 15 outdoor Halloween party decoration supplies we've rounded up to help you find the spookiest ones for you.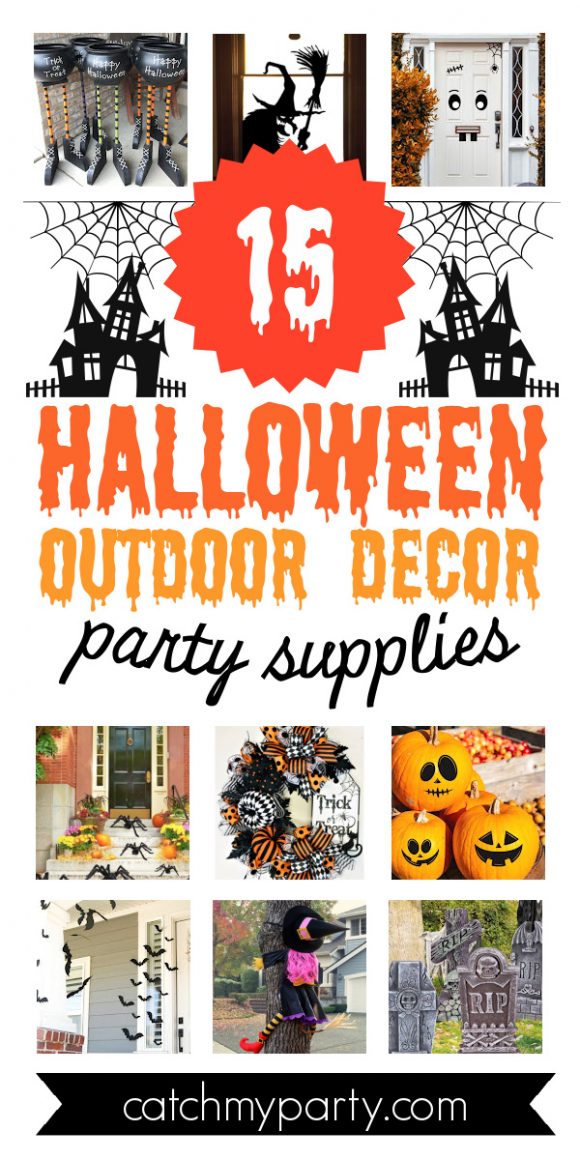 We've found awesome outdoor Halloween party decorations such as  Jack O'Lanterns face decals, lawn signs, bats, hanging ghosts, tombstones and so much more.
Scroll down if you dare!
The Best 15 Outdoor Halloween Party Decoration Supplies!
This fun 'Welcome to our Haunted House' lawn sign is the perfect outdoor Halloween party decoration.
Welcome your guests and let your trick-or-treaters know that you are passing out candy this Halloween.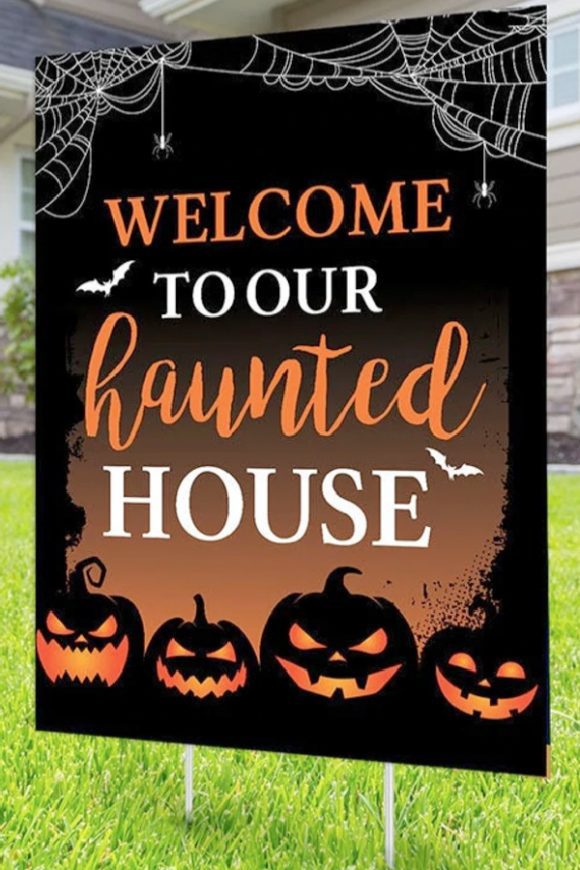 Transform your front door into a monster with these easy-to-apply vinyl stickers.
It's a great way to show some Halloween spirit to the neighborhood!

If you're looking for an awesome candy bowl, how about one of these cool cauldrons with witches' legs?
They look fabulous either in the house or outdoors and are a sure hit this Halloween. If you're doing a socially distanced Halloween, just put one of these out on your yard, and let your trick-or-treaters help themselves.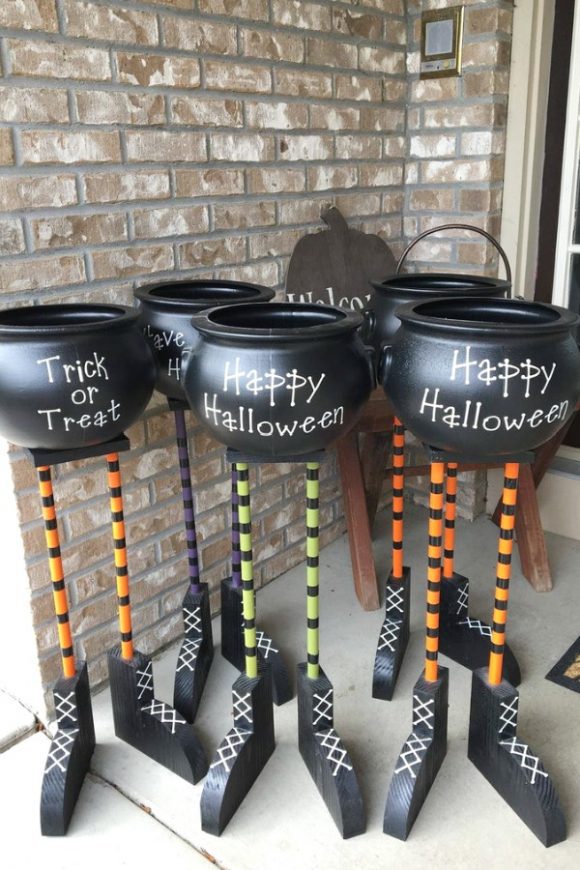 I can't think of anything creepier than having spiders crawling all over the place. Errr…
This is why these giant hairy spiders are the ultimate Halloween party decoration, and just what you need to decorate your house for Halloween.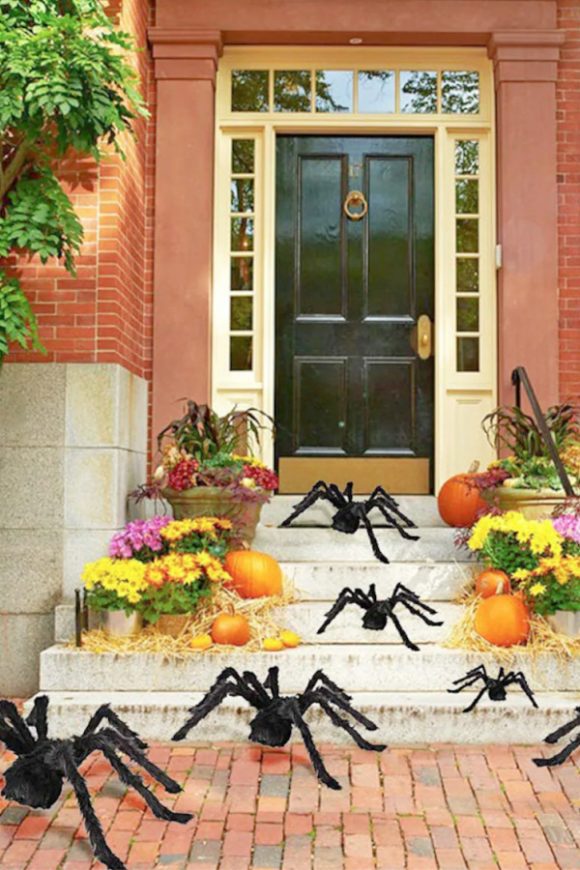 Transform your yard into a haunted scenario with these spooky hanging ghosts.
Hang them from trees and frighten your trick-or-treaters as they approach your house.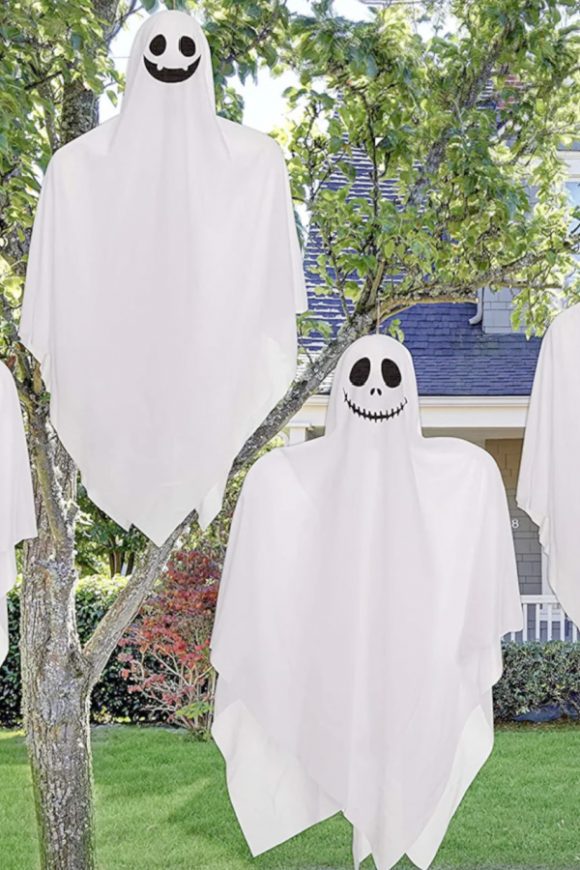 Bats and Halloween go hand in hand so decorate your yard our front porch with a bunch of them to create a spooky vibe.
Scatter them all over the place for the best effect.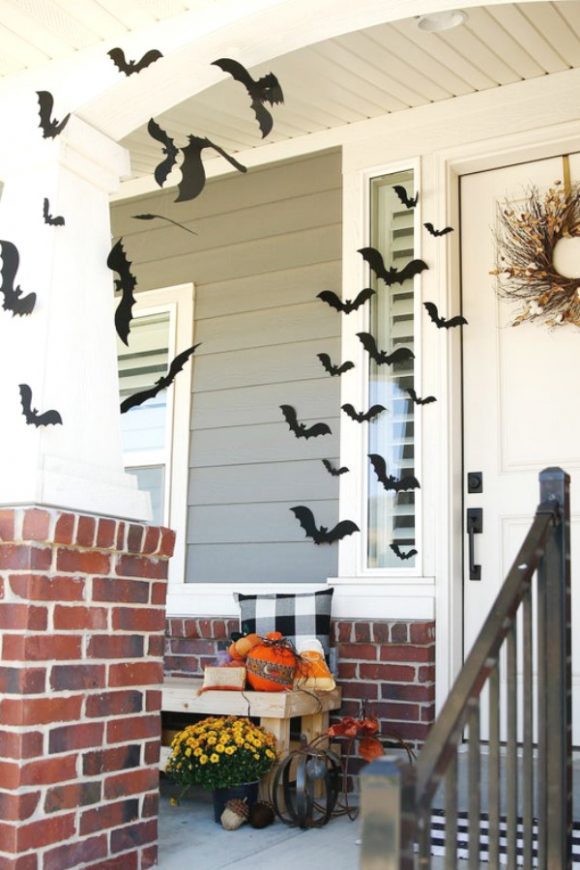 Create a haunted cemetery in your front yard with these spooky tombstones.
Anyone walking by will be totally freaked out!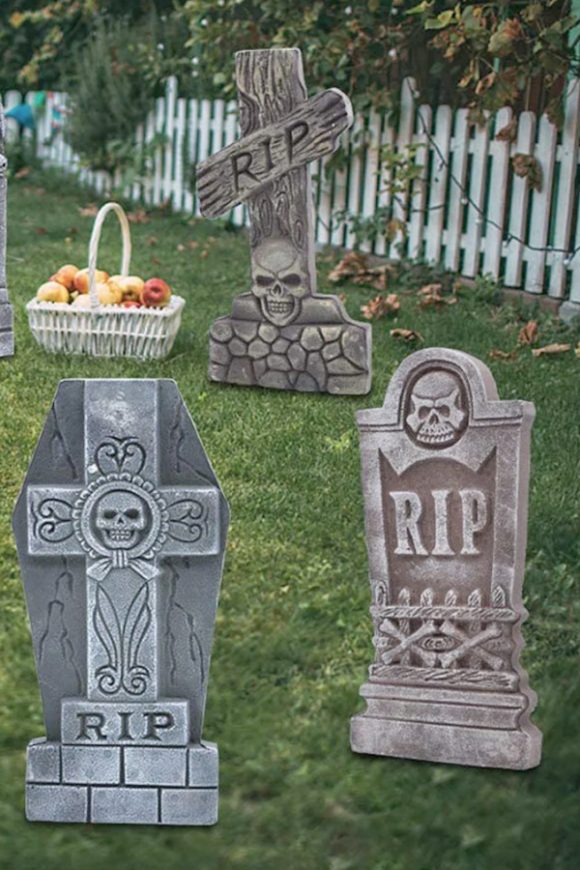 I love Jack O'Lanterns but carving them is so much work and mine never seem to come out properly.
For a quick cheat decorate your pumpkins with these decals.
Mix and match them to create fun Jack O'Lanterns.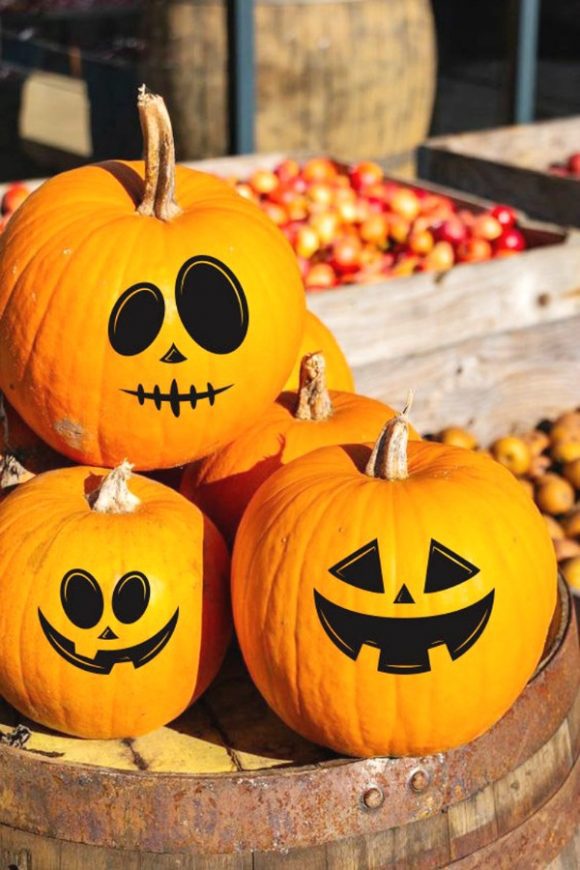 Now, this Halloween party decoration really freaks me out.
The idea of skeletons trying to scramble up the walls of my house is a nightmare!
This is why it's the perfect Halloween outdoor party decoration!
The more skeletons the better the effect!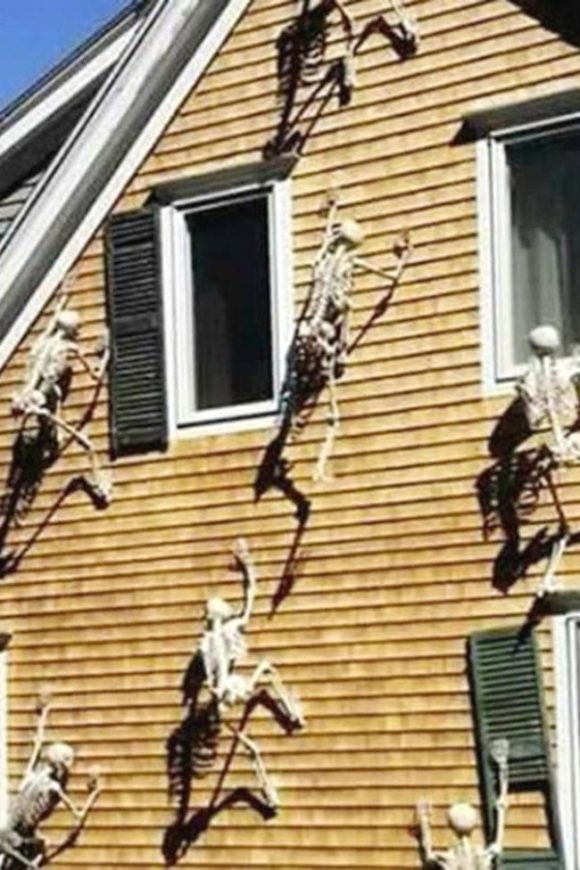 Add some Halloween spirit to your front porch with this eerie haunted house flag.
Personalize it with your family's name and have it stand out and great people visiting your home.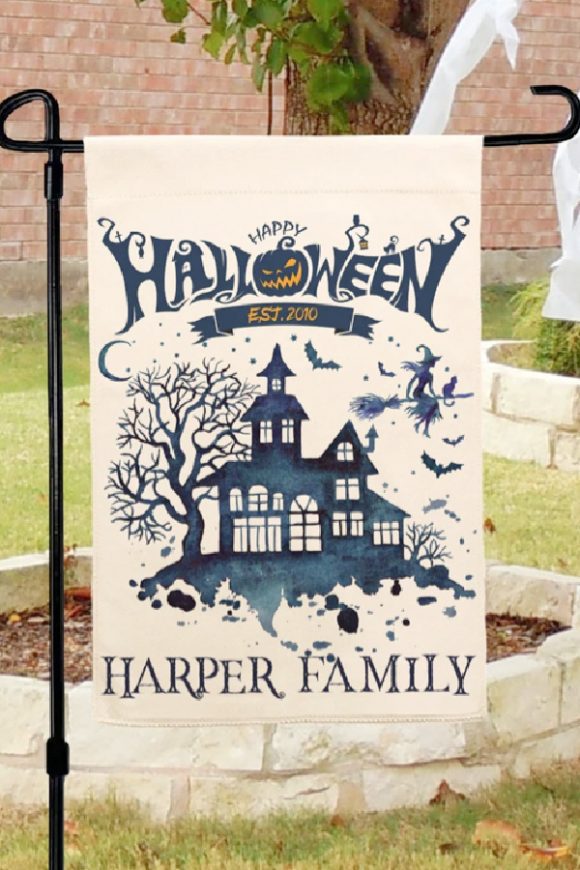 This next eye-catching Halloween party decoration will make everyone laugh out loud!
How bat crazy is this witch crashing into a tree or even your front door?
Kids, especially, are gonna love it!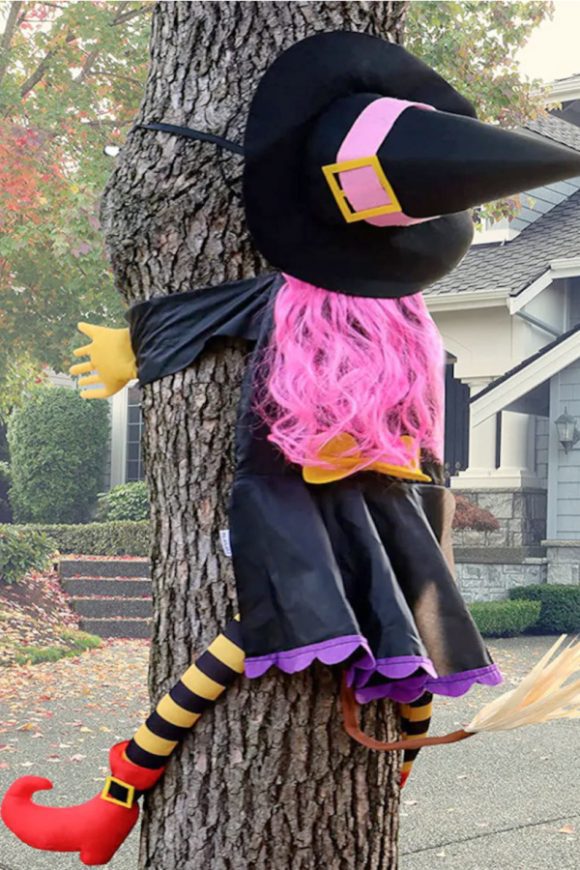 Decorate your windows with this spine-chilling wicked witch silhouette decal.
Turn on all your lights and give the illusion your house has been overrun by a bunch of witches wreaking havoc!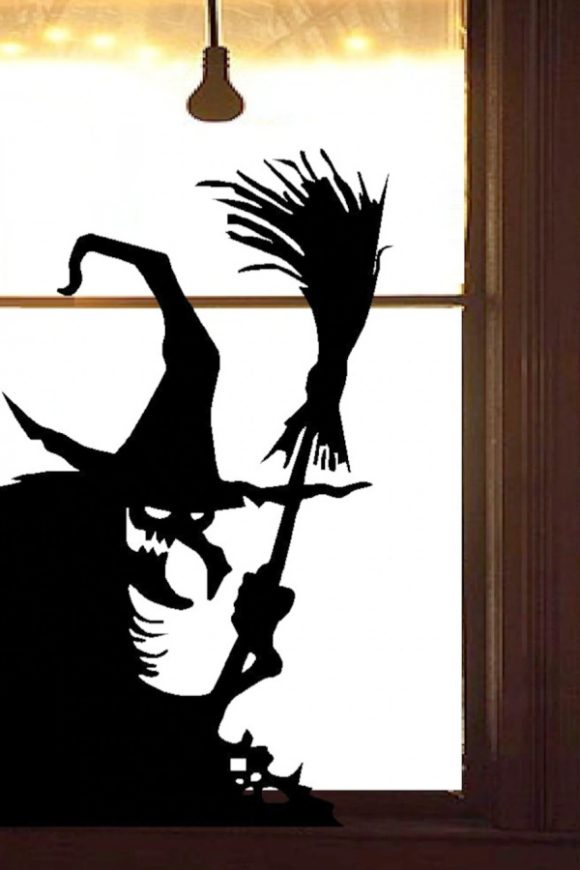 This large trick-or-treat porch banner is a great way to decorate your home and greet anyone passing by.
Hang a banner at either side of your front door for maximum effect.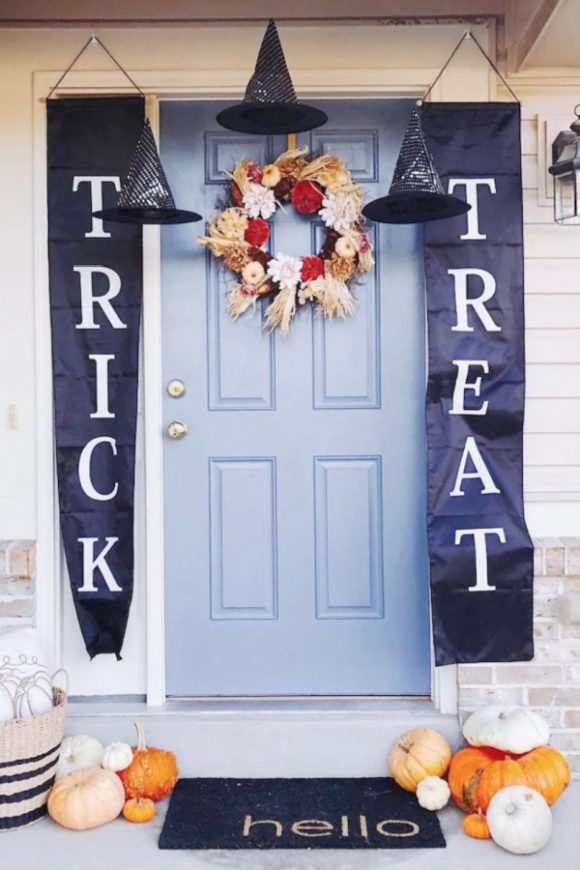 I can think of nothing creepier than a house and front lawn absolutely covered in chilling cobwebs full of spiders.
These cobwebs are an awesome Halloween party decoration that will make your house be the creepiest on your street!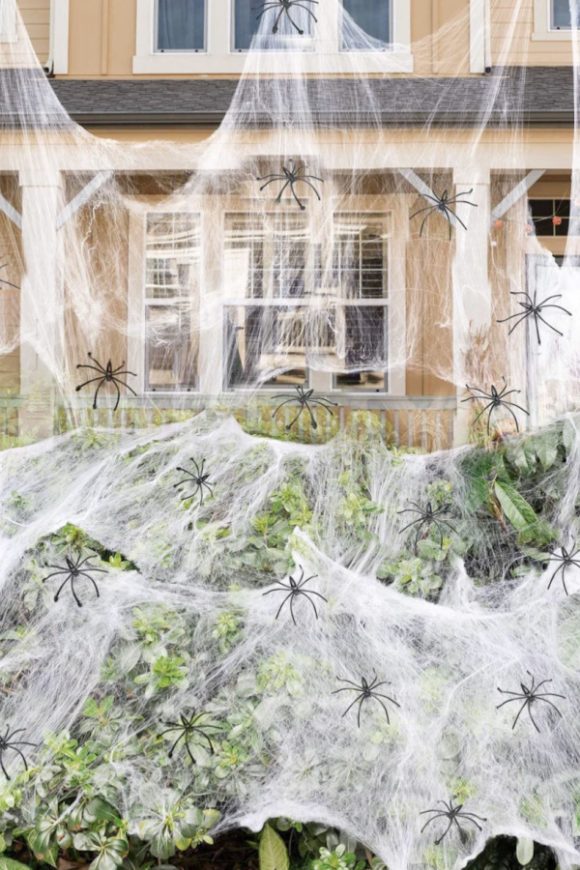 To finish off our roundup of outdoor Halloween party decorations we have this spooky Halloween trick or treat wreath.
Hang it on your front door to welcome all your trick or treaters. The creep spiders and painted pumpkins are awesome!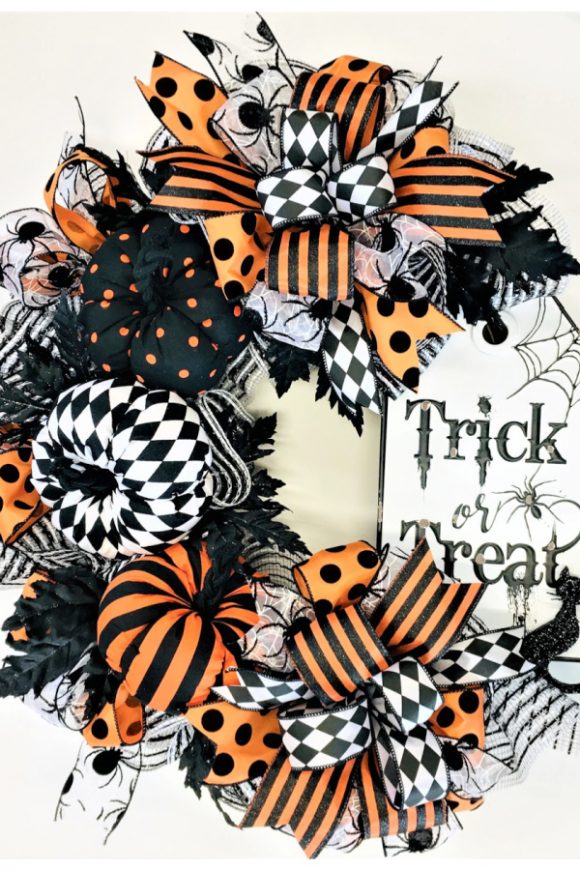 MORE HALLOWEEN POSTS YOU'LL LIKE:
Need more Halloween party ideas?
For more inspiration, check out all these fun Halloween party ideas on our site, and check out these Halloween party supplies from vendors with listings on Catch My Party!
**Some of these links may be affiliate.