If you are throwing a mermaid party and stuck on picking the best party favors then this post is for you. Take a look at all the gorgeous mermaid party favors we've rounded up so you can send all your guests home with a massive smile on their faces!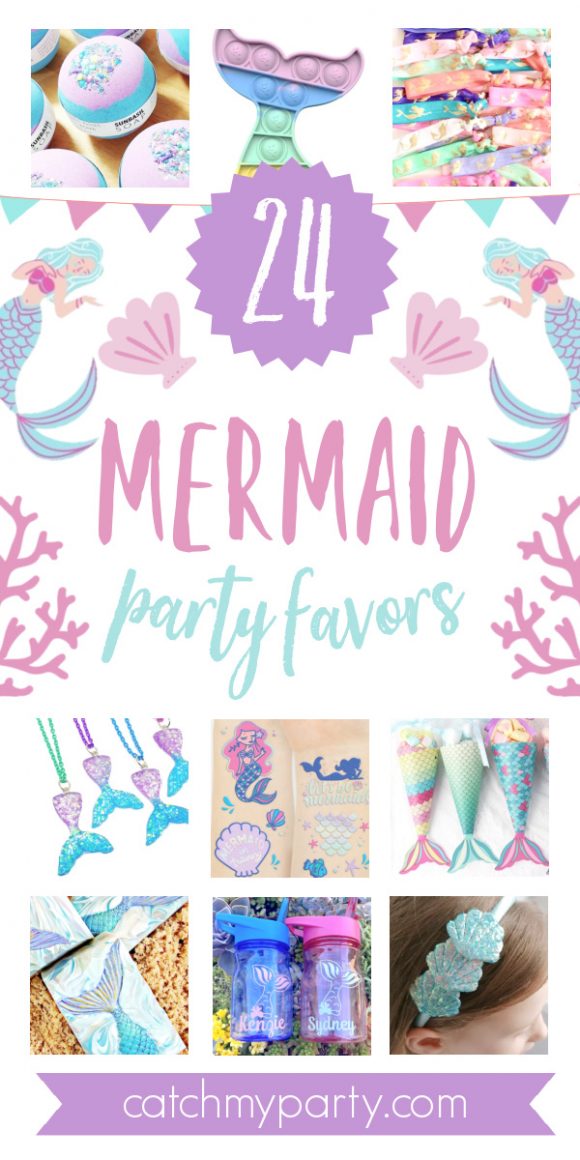 You'll be blown away by all the wonderful mermaid party favor ideas we've found.
We've fabulous ideas for mermaid jewelry, beauty products, packages and so much more…
Take a Look at the 25 Most Beautiful Mermaid Party Supplies!
Young girls love nothing more than wearing jewelry and feeling pretty, which is exactly what they'll feel when they discover this pretty mermaid necklace in their party favor bag.
It won't be long before they place this gorgeous resin mermaid tail necklace around their neck.
Each one comes in a lovely organza bag.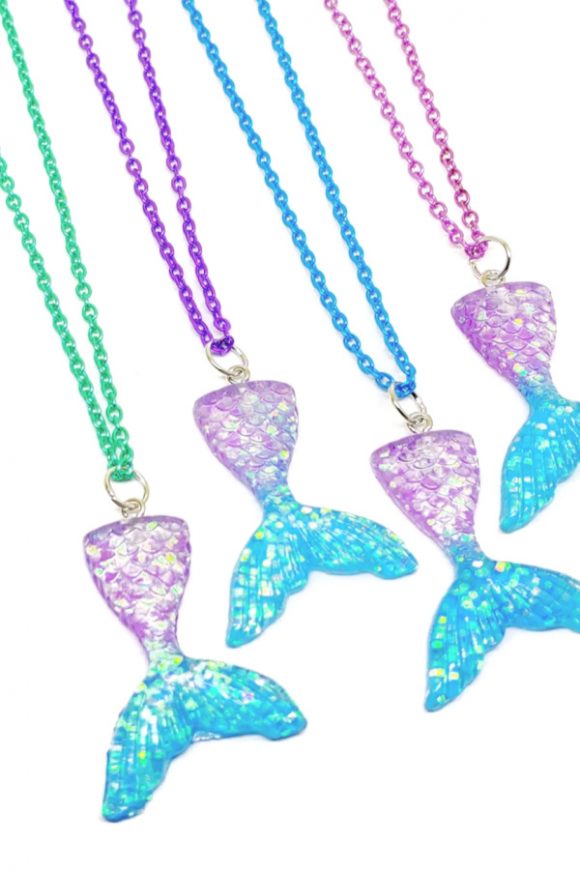 These beautiful stretchy bracelets, with a mermaid tail charm, are another wonderful party favor for a little girl's mermaid-themed party.
They come with an assortment of traditional mermaid colors and are also presented in pretty organza bags.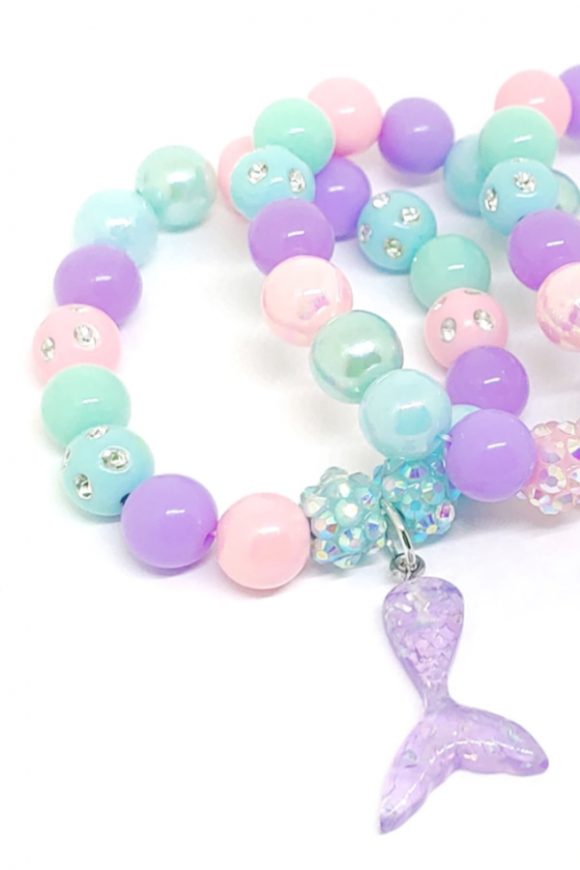 Girls love making wishes, so how about treating your guests to their very own mermaid wish bracelet?
A wish is made before placing a bracelet on their wrist. After some time, when the cord breaks the wish apparently comes true, or so they say!
There's nothing like in giving it a go.
Each one comes with a personalized display card and you can choose the color of the bracelet cord.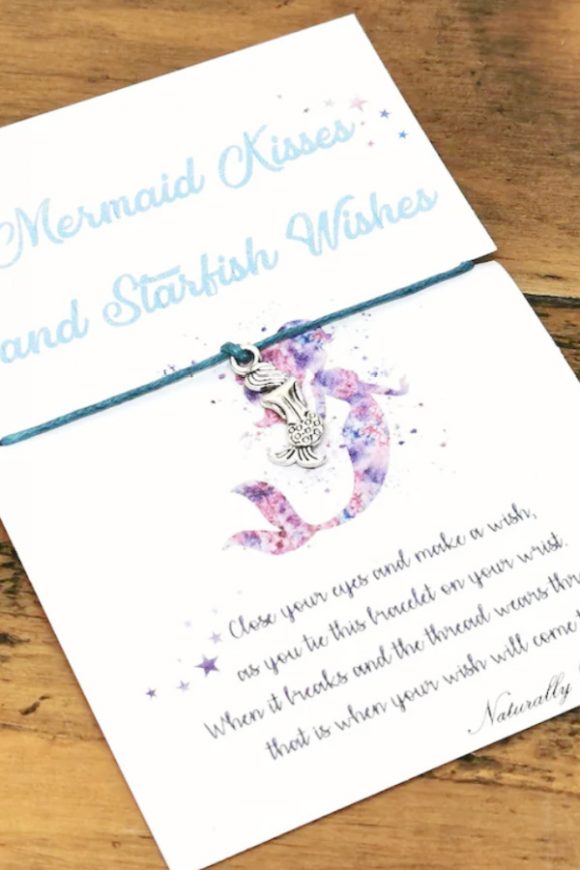 A mermaid ring is also a great alternative that will surely delight any wannabe mermaid.
It's a wrap-around ring so it can be adjusted to any size finger.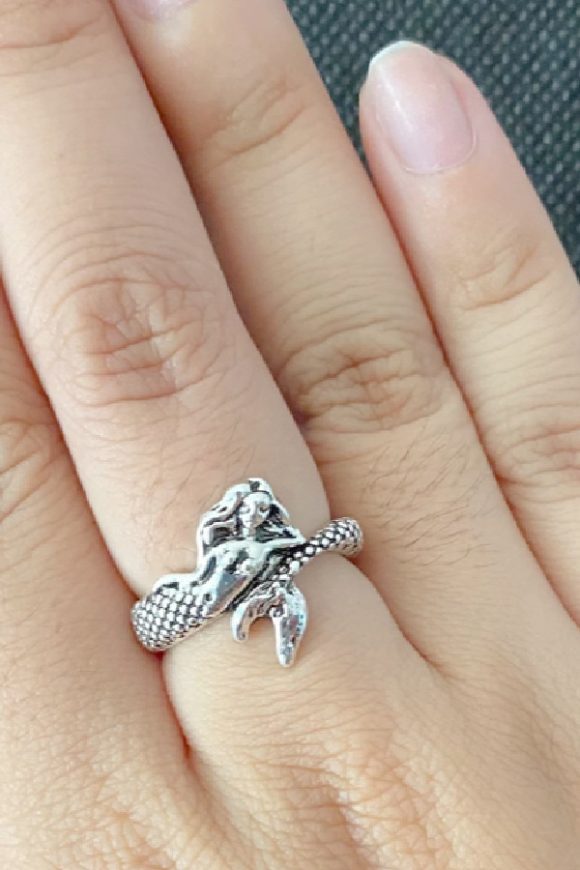 There's nothing more girly than a pair of earrings and these pink mermaid ones are a great choice as a party favor.
They will surely complement a mermaid look and can be worn everday.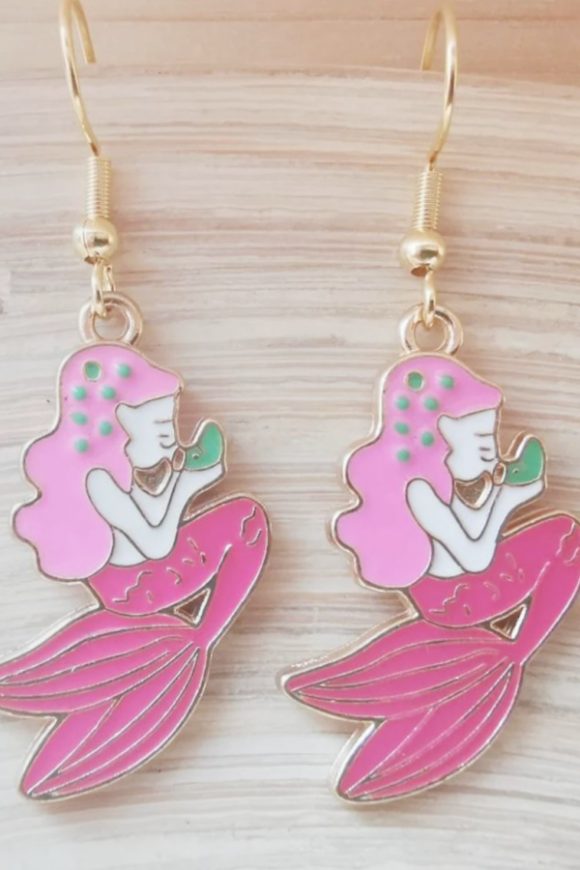 If you are looking for something a little different, but just as pretty, how about treating your guests to mermaid-themed tattoos?
This set comes with two sheets of 24 color temporary tattoos with hand-drawn designs of mermaids, seashells, and fishes that any little girl will love.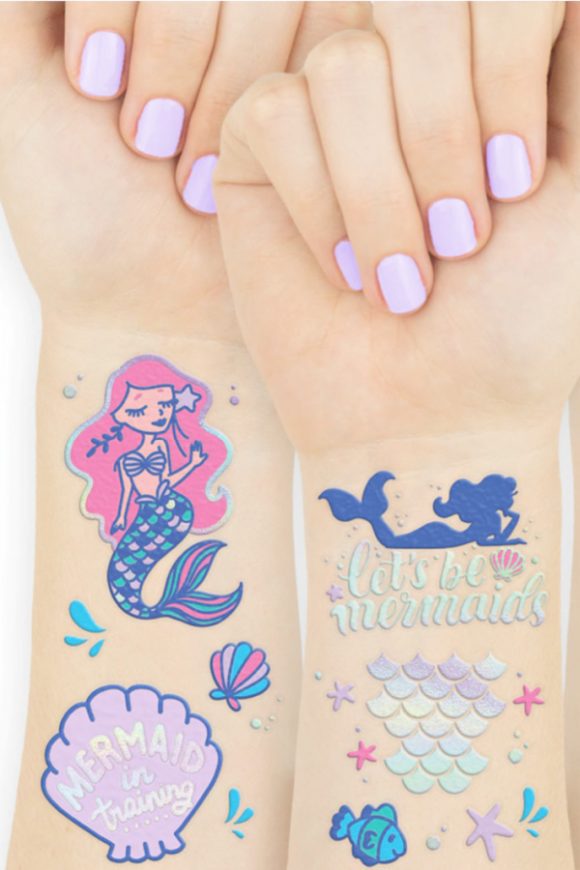 Kids love to use nail decals which is why these mermaid-themed ones are the perfect choice for a mermaid party favor.
The set includes 30 decals in 3 different sizes designed to fit different length nails. They can even be used on toenails! How cool is that?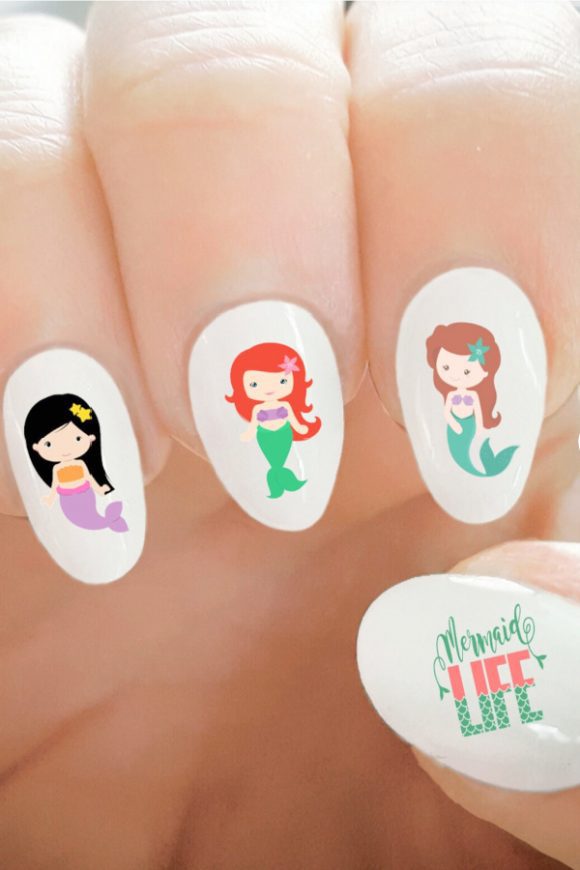 If you are looking for a fun way to combine jewelry and makeup, look no further.
These sparkly glittered face gems are guaranteed to create the ultimate mermaid look which will surely add a smile to your guest's face.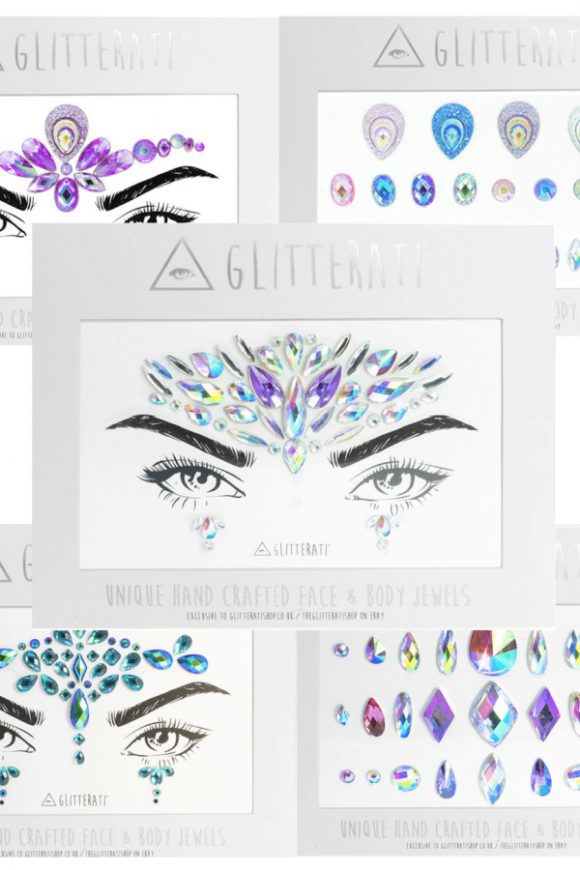 If you were looking for a mermaid-themed hair accessory, don't miss this gorgeous glittery shell headband.
It will make every little girl feel like an actual mermaid.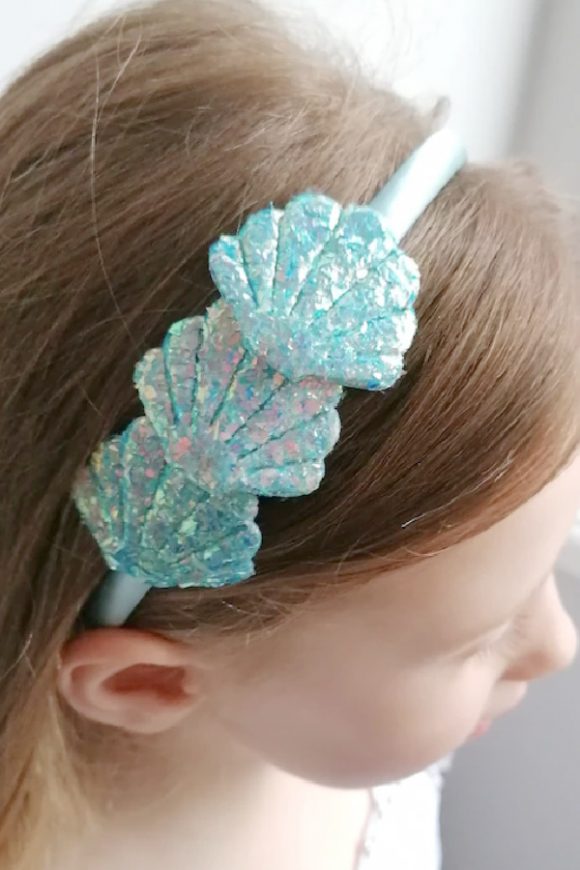 A girl can never have too many hair ties. They are so useful when you need to throw your hair up during the day, and they double up as a great bracelet too.
These mermaid ones come in an assortment of pretty colors that will match any outfit.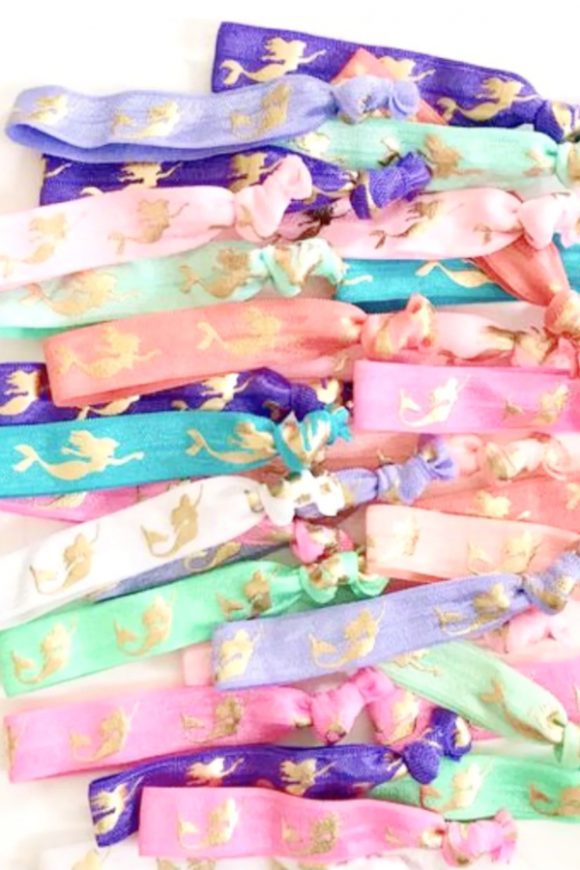 Slime is such a hit with children. There's nothing they love more than fiddling around with the gooey slimy stuff. It seems to have a really calming and soothing effect on them, which is probably why they love it so much.
So, how about treating your guests to some mermaid-inspired slime so they can play with it to their heart's content?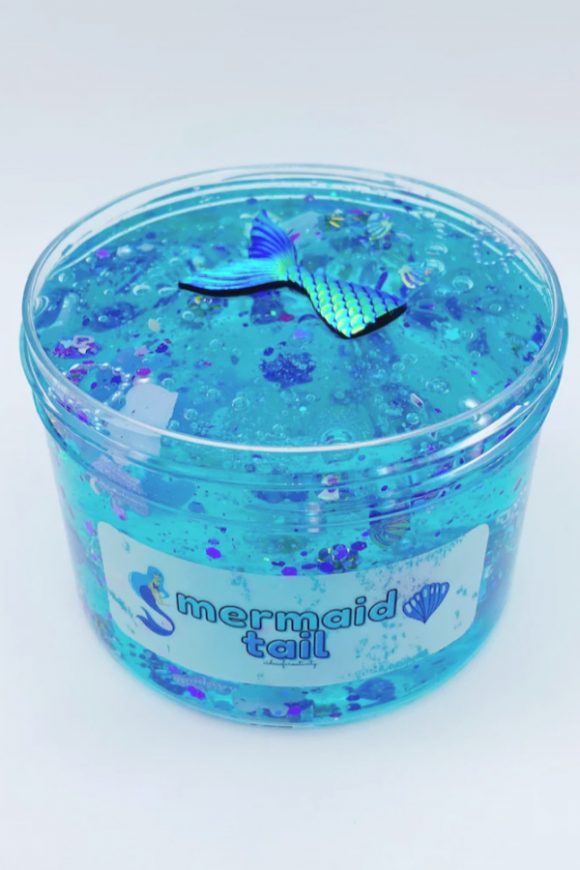 Fidget toys seem to be everywhere nowadays. Kids, especially girls, are crazy about them and carry them around everywhere they go. As with slime, pops are also sensory toys that help relieve anxiety and stress.
So, you can rest assured that this mermaid tail push pop bubble will be the best party favor your guests could wish for.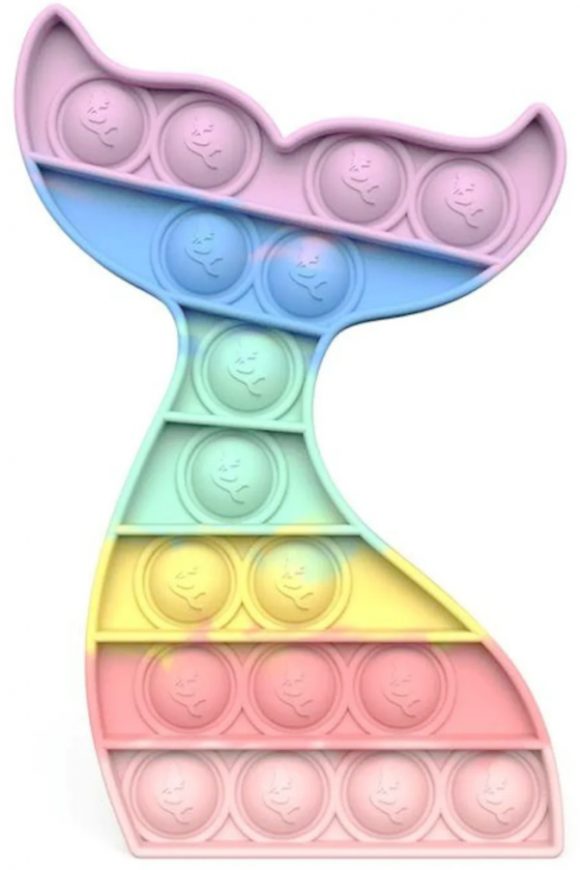 This gorgeous mermaid tail keyring is the perfect fashion accessory for your guests to hang on a backpack, handbag, some keys, or even a wallet, which is why it's such a lovely mermaid party favor.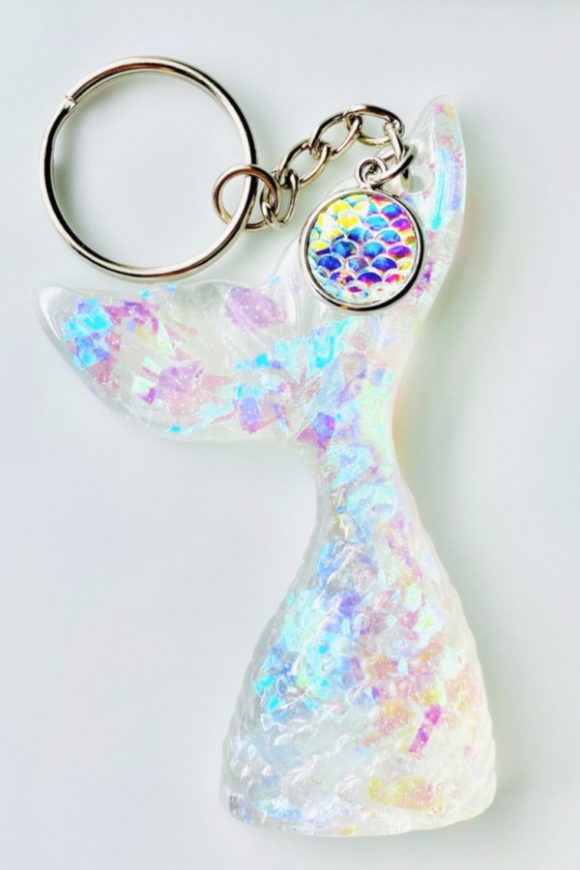 Girls love beauty products and to pamper themselves, which is why these handmade mermaid tail soap bars are such a fantastic party favor for your mermaid party.
The fragrance is made up of honey, with a splash of citrus and floral, blended with some warm vanilla. Can you think of anything more luscious?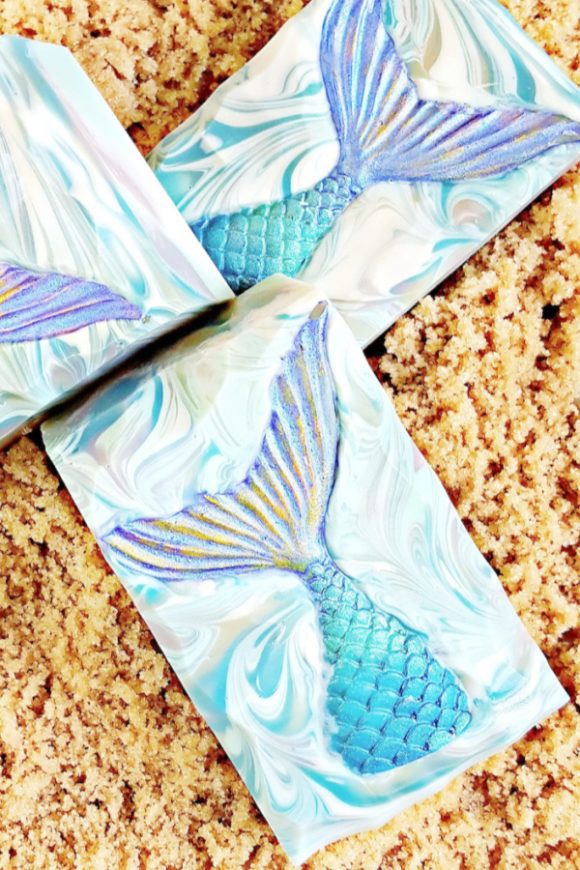 Bath bombs take bathing to a whole new level. How cool is it to see a colorful bath bomb dropped in a bathtub full of water and watching it fizzle away as it dissolves? As if that wasn't cool enough, they smell divine?
This mermaid kisses bath bomb is no exception. Made up of ripples of blues and purples, and topped with mermaid sprinkles, this bath bomb smells of ocean mist and sea moss blended together with geranium florals. It will turn the bath water blue and purple with lots of fizz and bubbles, made with shea butter to leave the skin nice and smooth.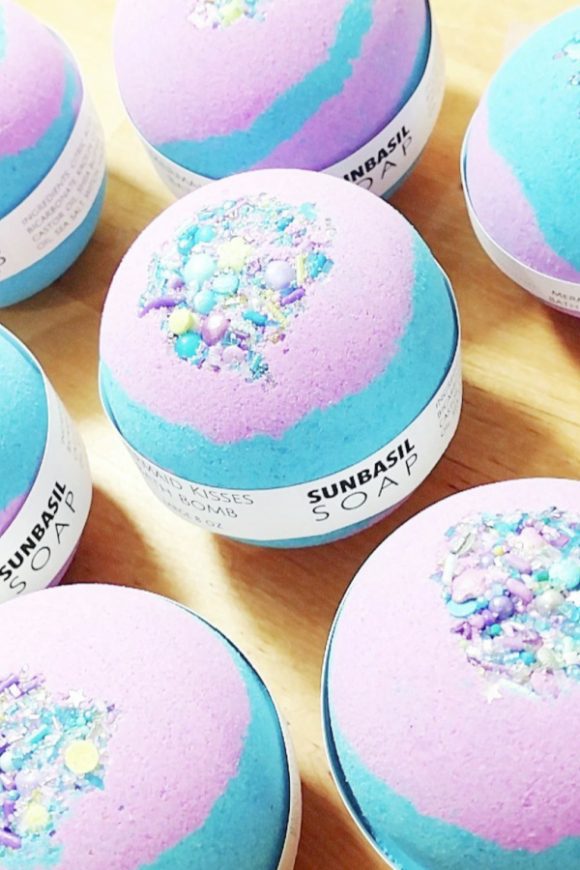 Fashion accessories are always a big hit with girls, so these reversible sequin mermaid tail purses are a sure bet!
They are perfectly sized for both toddlers and older girls, although they may need some strap adjusting.
Your guests are going to love prancing around and showing off their sparkly purses. What more could a girl wish for?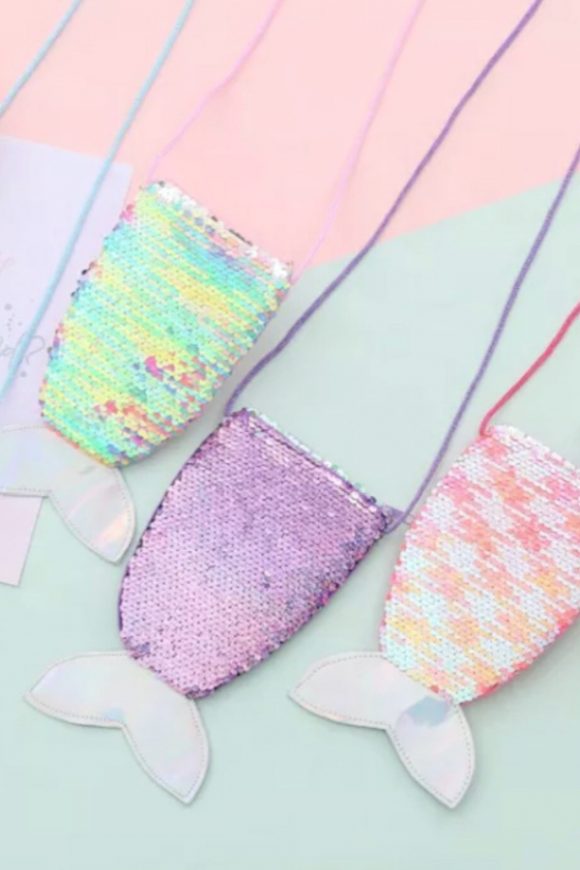 After a fun mermaid birthday party, kids will love taking one of these personalized mermaid water bottles home with them.
They will instantly become their favorite water bottle and will want to take them everywhere they go.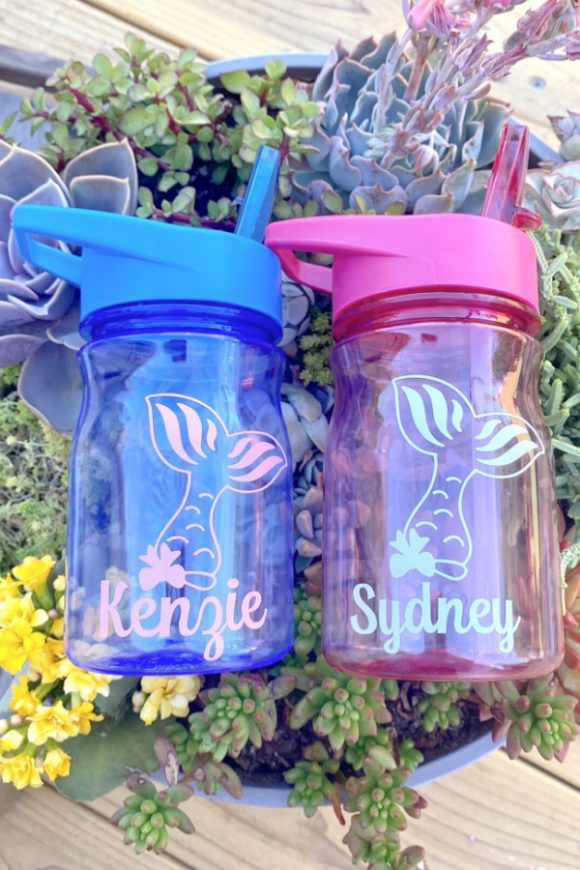 Pens are also a favorite with young girls. They love collecting them and can spend hours writing in notebooks and journals.
These mermaid tail pens are absolutely stunning, even I wouldn't mind having one myself. They are just so pretty and colorful, which makes them an ideal mermaid party favor.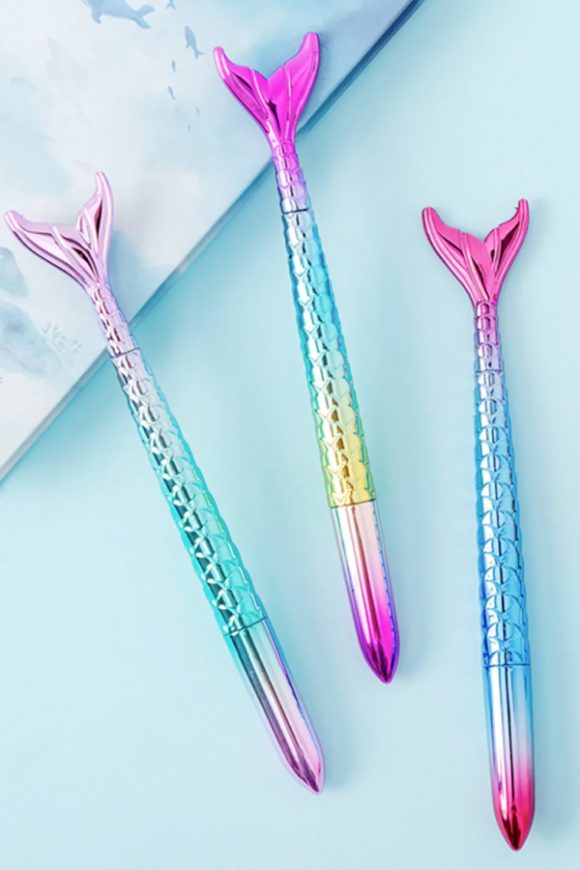 What is a better place to store your mermaid pens than in one of these dazzling mermaid scale pencil cases?
They are great for kids to take to school to store all stuff in one place, and will definitely be a much-used party favor.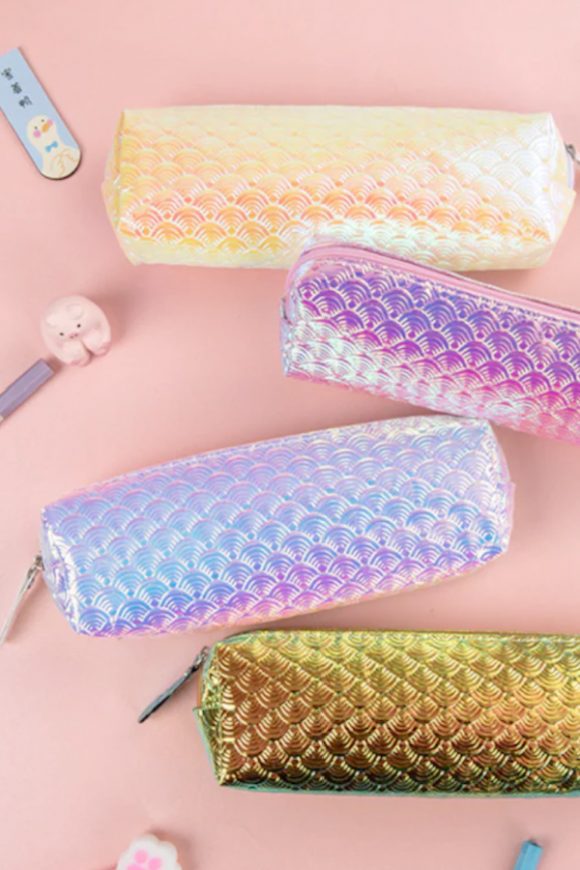 This dreamy mermaid-covered A5 notebook is a wonderful party favor that your guests can use endlessly for notetaking, sketching, and even for school.
Pack it together with the mermaid tail pen and pencil case and you've got yourself a mermaid party favor your guests will love!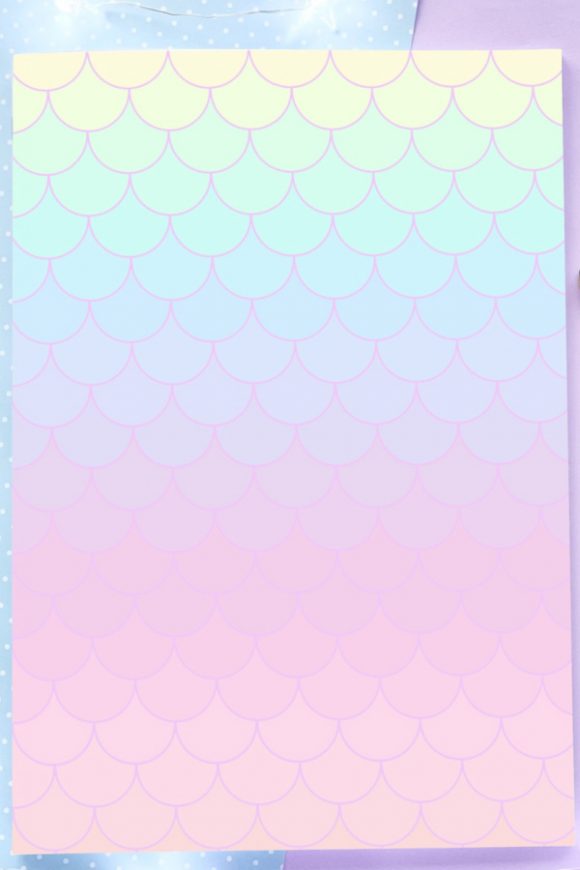 Kids love dressing up so how about treating everyone at your party to their very own mermaid-themed t-shirt?
They double up as a fantastic photo booth prop too!
These colorful mermaid tail party favor cones are a fun way of treating your guests to some delicious candy.
Just pop the candy in a plastic gift bag and place each one into a mermaid tail. It's really that easy!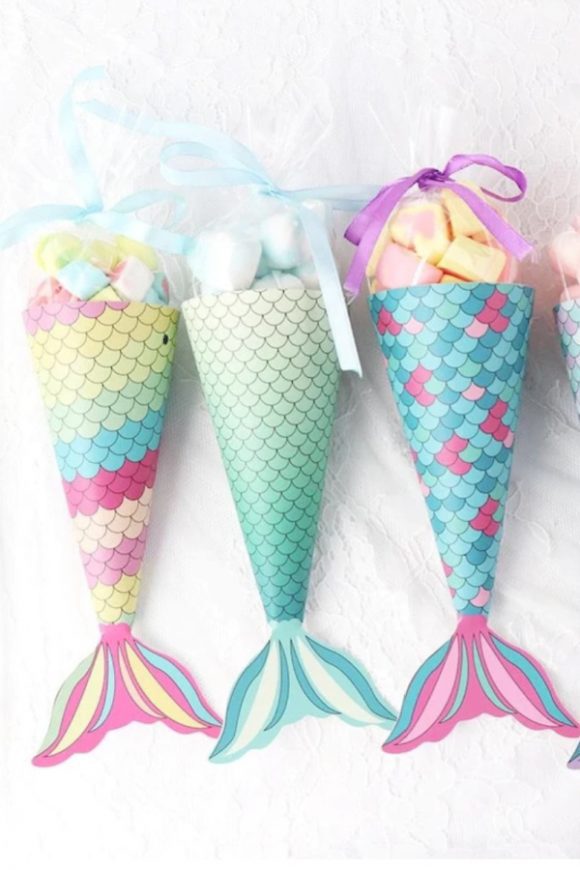 Get ready to fall in love with these dazzling mermaid drawstring party favor bags.
Embellished with a gold silhouette mermaid, each little bag is just what you need to treat your guests to a bunch of wonderful party favors.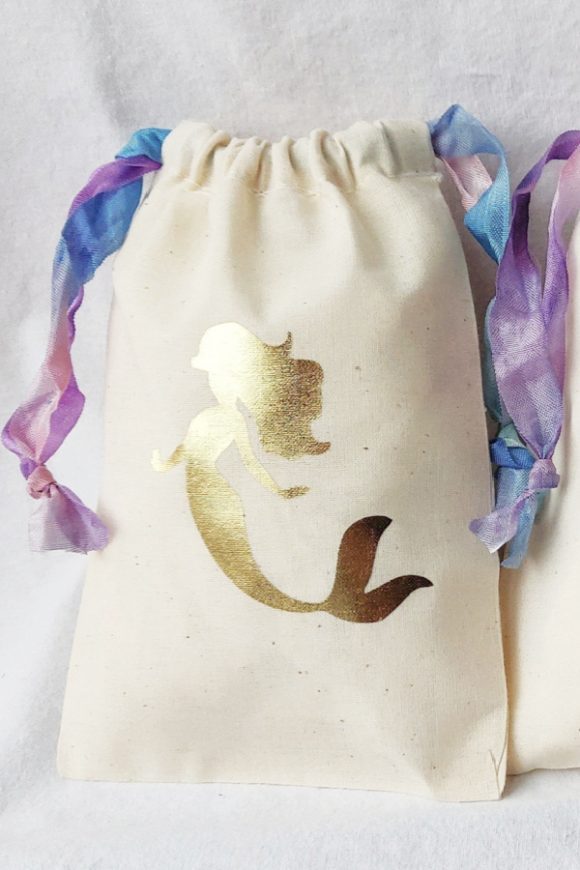 Fill this pretty personalized mermaid tote bag with as many mermaid-themed party favors as you can find.
Not only is it a wonderful way to pack all your goodies, but your guests will also be able to proudly show it off when they are out and about.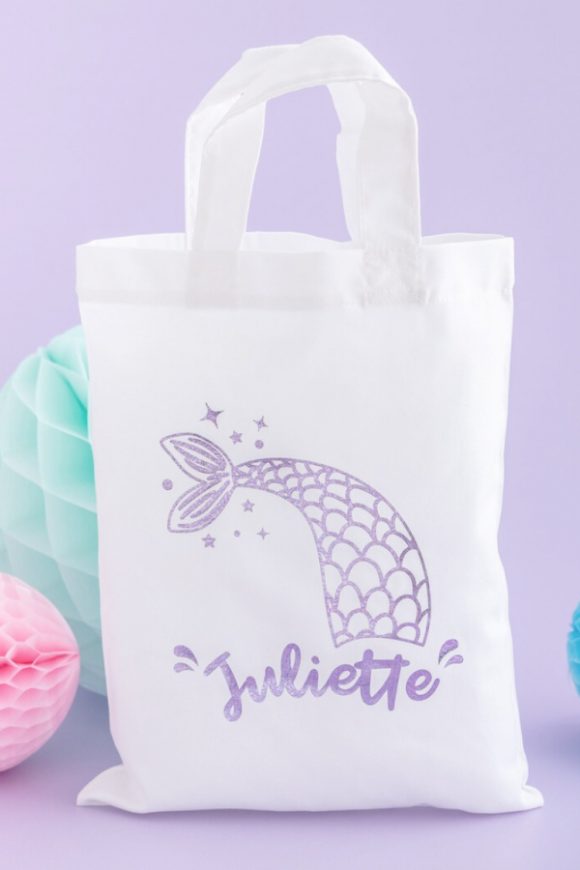 ** Some links are affiliate links.**
Need more mermaid party ideas?

For more inspiration, check out all the awesome mermaid parties on our site, and check out these mermaid party supplies from vendors with listings on Catch My Party!